COVID-19 Eurasia Roundup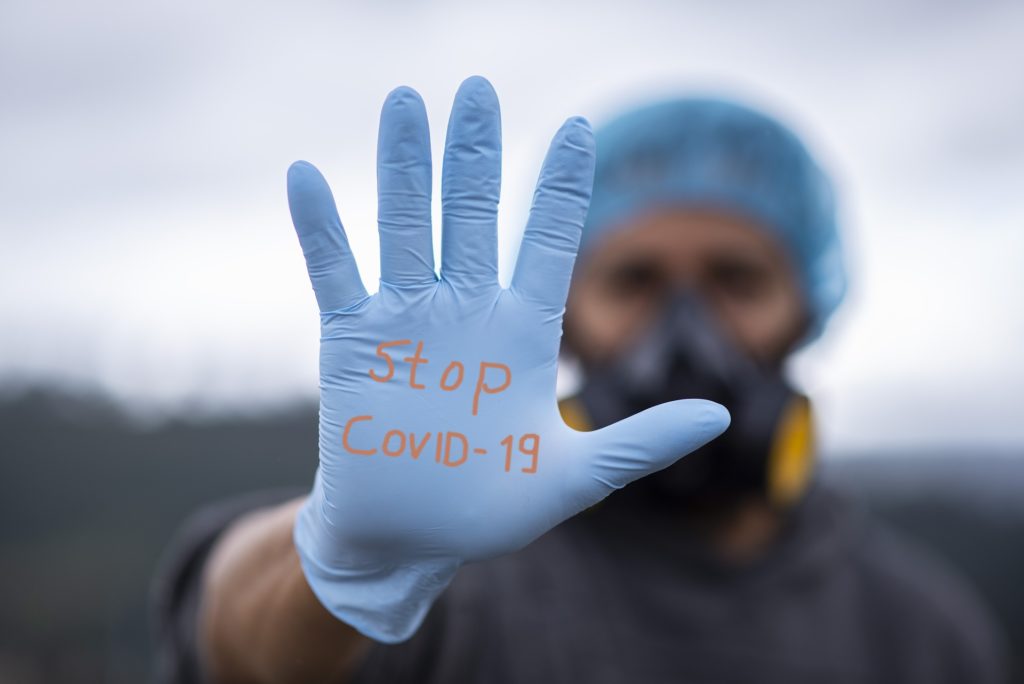 Pixabay
As the fight against COVID-19 continues across the world and the virus maintains its stranglehold on the global economy, the Tribune keeps you up-to-date with the latest vaccines and infection data across the region. Numbers reflect World Health Organisation data.
ARMENIA
249,146 coronavirus infections
5,018 total deaths
The government issued new regulations mandating that employers must get either a COVID vaccination certificate from each employee, or the employee must submit the results of a PCR test every 14 days. The regulations apply to all government workers and a long list of private sector businesses.
"We have set October 1 [as a deadline] so that we will not have queues and waste extra time," Minister of Health Anahit Avanesyan told media.
As of the end of August,  less than 5 percent of Armenia's population had been vaccinated. And many Armenians remain skeptical of the vaccines: In a poll from the International Republican Institute released on September 6, more than 50 percent of respondents said they "definitely" or "probably" won't get vaccinated.
But Avanesyan said: "If in March only 10 percent of Armenians were ready to be vaccinated, today's surveys show that 40 percent of the population is prepared to be vaccinated; this is a good indicator."
COVID cases in Armenia are rising. On September 1, the country recorded 636 new cases and 19 coronavirus-linked deaths, an infection rate about double the month before and the highest single-day death toll in months. Since May 2020, the country has had very few restrictions and what regulations do remain are widely flouted. Masks are almost never seen.  Armenia was the only nation in the Caucasus which opted not to impose a second lockdown following the spike in coronavirus cases all three experienced last fall.
AZERBAIJAN
460,092 cases
6,103 deaths
Ramin Bayramli. the head of the body responsible for communicating government measures on the pandemic, the union for the Management of Medical Territorial Units, resigned. He gave no reason for stepping down.
Earlier this month, the government extended quarantine conditions throughout the country till 1st November.
Measures were also taken on the operation of public transport, with no service provided on weekends for the next two months. The government announced starting dates for the opening of the academic year for various levels, but provided no details on measures to be adopted.
Officials last month said a little more than 2 million people had been fully vaccinated in Azerbaijan — population 10.13 million. A total of 2.88 million had received a single dose.
The government expanded the list of countries, whose citizens can now enter Azerbaijan – added to the list were mainly European states.
Officials have noted the presence of the "Delta" and "Alpha" variants of COVID had now been detected and registered in Azerbaijan.
The country started vaccination of 16 and 18-year-old young people.
Azerbaijan received a further 500,000 doses of the Chinese-produced CoronoVac vaccine as of 1st April. A total of 5 million doses are to be secured from China and contracts have been signed to secure 4 million doses from Turkey. And the World Health Organization says 84,000 doses of the AstraZeneca vaccine will be provided under the Covax scheme for less wealthy countries.
BELARUS
503,073 cases
3,917 deaths.
The International Monetary Fund said it was launching a "virtual mission" to Belarus to determine how $1 billion it allocated as part of a worldwide distribution of new standard drawing rights was being used. The funds were intended to help fight the spread of the COVID-19.
The allocation was criticised by opposition leaders and Western analysts, citing President Alexander Lukashenko's crushing of all protests since his disputed re-election last year to a sixth term in office.
Cases of the highly infectious "Delta" variant have now been detected in the country. The variant has already spread quickly in Russia.
The Kremlin announced that Russian and Belarussian officials were working to establish a full production cycle of the Sputnik-V vaccine in Belarus.
Belarusian scientists in July created a prototype COVID vaccine, according to Vladimir Gusakov, the Academy of Sciences' head, told Belarusian television.
A made-in Belarus vaccine against COVID-19, known as "Sputnik Lite", a variation of Russia's Sputnik V vaccine has been in use alongside a Chinese vaccine.
Official statistics in July showed inoculation numbers are low despite the launching of a vaccination campaign — about 3.9 percent of the population, or about one-third of the rate in Russia.  Queues have been forming outside clinics in Belarusian cities, though vaccination hesitancy remains high as in other parts of the former Soviet Union.
Government data last month showed 1.06 million people had received the first dose of vaccine and 694,000 two doses.
President Alexander Lukashenko, initially dismissive of the pandemic, has now offered visa-free entry to anyone wishing to be vaccinated in the country.
Plans call for 60 percent of the population to be vaccinated, but that figure might be revised upward if it did not ensure "herd immunity".
Lukashenko initially branded the coronavirus a "psychosis", refused to impose restrictions and allowed mass gatherings like football matches to proceed without impediment – until he caught the virus himself.
Belarus has been slapped with new Western sanctions after authorities diverted a scheduled aircraft headed for Lithuania, ordered it to land in Minsk and arrested a dissident journalist who was on board. Lukashenko has defended the move as necessary to protect his people.
He weathered a wave of mass protests last year against what his opponents said was his rigged re-election. Amnesty International says health workers who have supported the protest movement have been subject to punitive action from the authorities.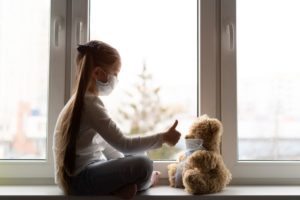 GEORGIA
585,036 cases
8,287 deaths
Georgian health officials have warned the public that the next wave of COVID will be "critically dangerous" for unvaccinated individuals above the age of 60.
The Deputy Minister of Health Tamar Gabunia said the mortality and hospitalisation rates are higher among individuals over 60, the least vaccinated group in the country.
The government said it was staging a lottery to encourage Georgians to get vaccinated.
A new surge in COVID cases earlier this month prompted officials to reintroduce some restrictive measures.
Schools are to resume on 15th September, but lessons are to be conducted online.
Day care centres remain closed until 4th October. Universities are subject to severe restrictions.
All concerts, entertainment and sports events have been cancelled.
Official statistics showed a record daily high of new COVID cases on 19th August – 5,967. Numbers have since slightly declined.
Figures as of September 8 showed 1.34 million people vaccinated, 489,000 are fully vaccinated in the country of 3.7 million.
The National Centre for Disease Control said it was seeking a vaccination rate of at least 60 percent to halt the spread of the virus.
Prime Minister Irakli Garibashvili announced last month that a total of a million doses of two Chinese vaccines had arrived in the country and another million were expected in the coming weeks.
Georgia opened its land borders on June 1 and foreigners can now enter the country by air or by surface transport. Fully vaccinated travellers are allowed entry, those with partial vaccinations must produce a PCR test within 72 hours of arrival. Additional restrictions are placed on those travelling from India.
Pfizer, AstraZeneca and Chinese vaccines are also being used.
Authorities plan to introduce the vaccination documents for all citizens – to be used for travel or in an emergency.
KAZAKHSTAN
915,313 cases
15,031 deaths
Officials announced an easing of restrictions in the capital, Nur-Sultan.
Public transport is now to be allowed to operate on Sundays. Religious services are permitted, but only outdoors and according to social distancing norms.
Stricter quarantine restrictions were introduced in eastern Kazakhstan in July, and were subject to review.
Kazakhstan's first president, Nursultan Nazarbayev, received his first dose in June of the Sputnik V vaccine produced at the Kazakh plant in Karaganda and appealed to all citizens to observe regulations imposed by health authorities as part of efforts to speed up the vaccination programme and contain COVID.
A meeting of the commission on anti-COVID measures in June ordered a new toughening of regulations to fend off the spread of the virus "Delta" variant.
Officials said a plant for producing a made-in-Kazakstan COVID vaccine would soon open and production there would be sufficient to cover domestic needs. A second vaccine is undergoing testing.
Officials have halted talks aimed at securing the AstraZeneca vaccine in view of problems associated with it.
Negotiations are continuing on securing supplies of Moderna, Pfizer and John and Johnson, but no concrete dates have been set for new shipments.
Officials have called on residents to get vaccinated, but there is widespread hesitation and the programme is proceeding slowly.
Three vaccines are being administered — a made-in Kazakhstan vaccine produced so far in small quantities, Russia's Sputnik V vaccine and Hayat-Vax, produced jointly by China and the United Arab Emirates.
Further funding equivalent to $3.74 million has been approved from the budget for the construction of a plant for the production of the domestic vaccine.
The mass vaccination campaign is proceeding after the president threatened to dismiss his government unless matters were turned around within a month – initial pledges to vaccinate 250,000 in February and March went unfulfilled.
Officials say the obligatory mask regime will be lifted once vaccination rates hit 60 percent.
     MOLDOVA
274,812  cases
6,521 deaths
Authorities announced new national lockdown restrictions effective 10th September amid rising COVID infections.
The restrictions will bar non-vaccinated people from visiting bars, restaurants, and cultural events and will remain in effect until at least 31st October.
Vaccination efforts are proceeding slowly, with only about 25 percent of the population fully vaccinated.
Earlier this month, authorities raised the alert level to "orange" and made masks obligatory indoors.
Officials have registered 700-800 new cases daily in the country.
In July, officials said some 60 percent of teaching staff and employees have been fully vaccinated as part of efforts to start the school year in normal conditions, officials said. The Mayor of Chisinau, Ion Ceban, said he was pressing for a figure of 70-80 percent.
President Maia Sandu received the second dose of the Astra-Zeneza vaccine ahead of a resounding victory in a snap election by the pro-European party she used to lead. She urged Moldovans to proceed quickly with vaccinations in order to improve the situation with COVID.
Vaccinations are now open to any citizen aged 18 and over and a variety of vaccines are in use — Pfizer, AstraZeneca, Russia's Sputnik-V and Chinese vaccines.
RUSSIA
7.16 million cases
193,468 deaths
Case counts remain high in Russia, with some 17,000-18,000 new infections reported daily.
An Argentine study published in The Lancet showed that the first dose of Russia's Sputnik V vaccine is 78.6 percent effective against coronavirus infection, but the results might not apply to the Delta variant.
Authorities have nonetheless announced a gradual lifting of restrictions.
"We expect a rise, this is natural," said Anna Popova, the head of Russia's consumer protection watchdog Rospotrebnadzor, which has led Covid-19 response efforts along with the Health Ministry and the prime minister's office.
She linked the potential spike to Russians returning to work and school following the summer holidays.
Russia's flagship airline Aeroflot has suspended several pilots for refusing to vaccinate against the coronavirus, the RBC news website reported.
Vaccination hesitancy, a legacy of Soviet-era distrust of authority, remains high.
A poll by the independent Levada Center in August showed that 55 percent of Russians do not plan on getting inoculated.
But despite restrictions, many Russians are either ignoring or infringing the rules
The Kremlin says there are no immediate plans to allow foreign coronavirus vaccines into Russia, despite the country's sluggish vaccination rates and rising death toll.
Russia was the first to produce the COVID vaccine — Sputnik V — but has failed to meet expected vaccination targets.  Vaccine hesitancy was always an issue in Soviet times, but distrust of authority in the post-Soviet era has compounded matters.
Several countries complained that Russia was failing to keep to promises on delivering the Sputnik-V vaccine abroad.
TURKMENISTAN
The isolated country claims no COVID-19 cases, though this statement is widely questioned. The U.K.'s envoy to Turkmenistan notably claimed he contacted the COVID in the country.
Vaccinations:
None so far. President Gurbanguly Berdymukhamedov has suggested eating liquorice could ward off infection.
Restrictions:
Even before the pandemic, no country had a visa-free regime with Turkmenistan. Visas are rarely granted except for tourists on tightly controlled and expensive "official" tours.
Last July, a day after the death of a Turkish diplomat from the coronavirus in Turkmenistan, the country has required the wearing of masks, though it advises this is as a guard against frequent dust storms.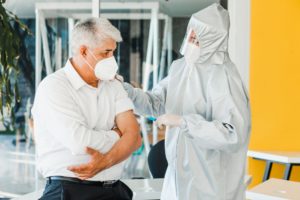 UKRAINE
2.31 million cases
54,360 deaths
The government introduced rules on COVID certificates for citizens — "yellow" to be issued after the first vaccination, "green" when fully vaccinated.
Prime Minister Denys Shmyhal said "yellow" zones within the country would soon be introduced, but gave no details. Any decision on declaring "red zone" restrictions would be taken no earlier than November.
Under "yellow" regulations, schools can only operate in-person if 80 percent of the staff are vaccinated. Health Minister Viktor Lyashko said 40 percent of school staff in the country had had a single dose and 30 percent were fully vaccinated.
Public transport will continue to operate under "yellow" regulations.
Ukraine had already extended state of emergency rules on the COVID until Oct. 1 in connection with rises in case numbers. More than 1,200 new cases were registered on 13th September.
Lyashko had announced in August that the country was ready to tackle a "fourth wave" of the virus,
"Everything depends on us. Let me remind you that the best defence against the disease is vaccination," he said.
A poll showed that 56 percent of respondents had no intention of getting vaccinated.
The lowest vaccination rates were among the elderly — 7.6 percent of residents over 80 had been vaccinated. The rate for ages 40 to 59 stood at about 20 percent.
Officials said it was "inevitable" that Kyiv and major cities would proclaim "red zones" with tougher restrictions once again. The Delta virus has been identified as the dominant variant in Ukraine.
Authorities in Russian-occupied Crimea reported a record number of infections this month.
Chinese Coronavac vaccines were being administered along with Pfizer from mid-April. Previously, authorities were relying on an Indian-produced variation of the AstraZeneca vaccination.
UZBEKISTAN
* 164,890 cases
* 1,159 deaths
The United States has provided Uzbekistan with a donation of 1,214,460 doses of the Pfizer vaccine as part of the COVAX project.
Under the programme, Uzbekistan had earlier received three million doses of the Moderna vaccine from the United States as well as about one million doses of the AstraZeneca vaccine in multiple deliveries.
Authorities this month registered an Uzbek-Chinese vaccine and a locally produced version of Russia's Sputnik V vaccine. They said a local manufacturer intends to produce 2 million doses of Sputnik V and 10 million doses of the Sino-Uzbek vaccine.
Vaccination was made mandatory last month for various categories of citizens — front line workers. employees of retail stores, sports centres and recreational areas.
The Health Ministry said last month that more than 1.38 million people had been fully vaccinated. Some 3.7 million had received a single vaccination. Almost 100 percent of the military has received at least one dose.
Authorities launched a campaign to gain the trust of people unwilling to be vaccinated.
President Shavkat Mirziyoyev issued a statement at a government meeting, urging residents to get the shot.
"This invisible enemy is waging a serious fight with us," he told the meeting. Therefore — vaccination, vaccination and vaccination again."
The director of the Uzbek Virology Research Institute, Erkin Musabaev, told local media last month that the Delta variant was responsible for new rises in COVID numbers. Vaccination was effective, but numbers remained low as people lacked confidence in the Uzbek-Chinese vaccine
Vaccinations are now available to anyone 18 and over and authorities are offering incentives to improve low vaccination rates, including reduced tuition fees for students. Vaccination centres have been opened in supermarkets and malls. Celebrities have been vaccinated on television as part of the campaign.