Eurasia Roundup: latest developments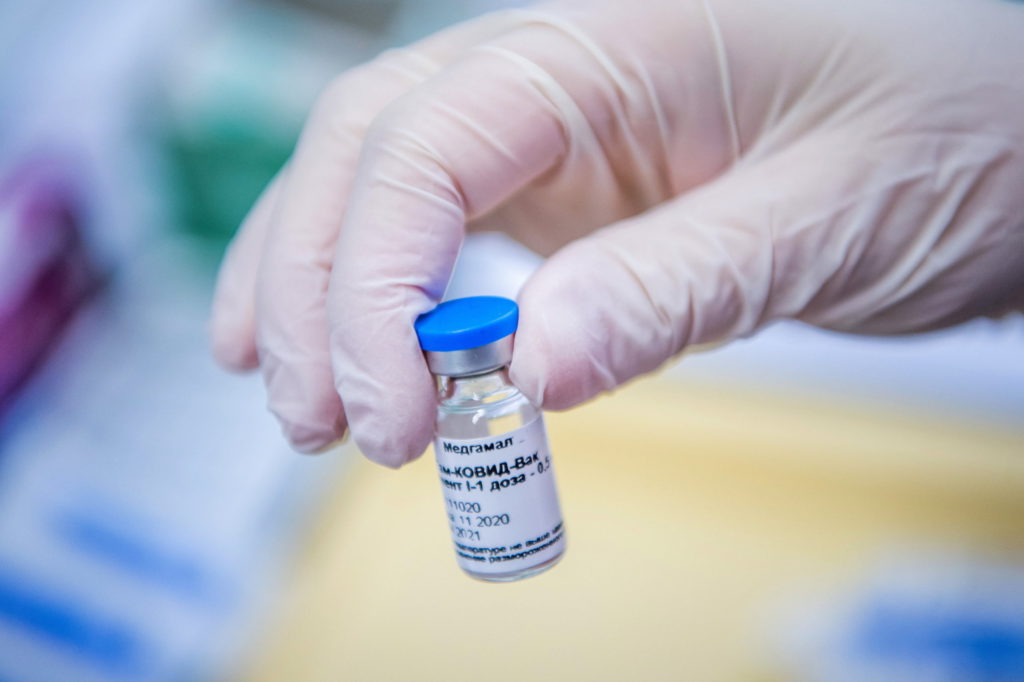 Photo: Zoltan Balogh/EPA-EFE/
As the fight against COVID-19 continues across the world and the virus maintains its stranglehold on the global economy, the Tribune keeps you up-to-date with the latest vaccines and infection data across the region. (Numbers reflect World Health Organization data as well as official data.)
ARMENIA
170,672 coronavirus infections (WHO)
3,171 total deaths
Armenia is the only nation in the Caucasus which opted not to instate a second lockdown following the spike in coronavirus cases all three experienced last fall. Still, daily infections in Armenia have declined from their November peak of 2,476 to just 154 yesterday, possibly due to immunity built up in the pandemic's early months, when Armenia was affected much more severely than Georgia and many other regional states.
Vaccinations:
The country has invested in the Russian-developed Sputnik vaccine, and will also be assisted in its vaccination program by the EU and WHO, who plan to jointly spend 40 million euros over the next three years to help ensure vaccine access in Armenia, Azerbaijan, Belarus, Georgia, Moldova and Ukraine.
Restrictions:
International traveLlers require a negative PCR test.
AZERBAIJAN
233,201 cases (WHO)
3,202 deaths
Azerbaijan has carried out one of the highest rates of testing in the region, covering 2.486 million people since the start of the pandemic (almost a third of the country's population).
Vaccinations:
The country started its vaccination programme on January 18, using mainly China's Coronavac vaccine (Sinovac, China). As of March 1,  293,360 had received a first dose of the vaccine, according to government data.
The government has ordered two million WHO-approved vaccine doses so far for 2021, 506,000 of which will be provided within the COVAX framework. At the end of February, Azerbaijan will start clinical trials on combining AstraZeneca's Oxford vaccine with Russia's Sputnik V jab.
Azerbaijan announced on Feb. 26 it signed a contract for 4 million doses of the China's CoronaVac vaccine.
Restrictions:
Foreigners require a negative PCR test. This also applies to Azerbaijani citizens who have visited countries affected by an outbreak of coronavirus in the last 14 days. Land borders remain closed.
Tight restrictions remain in place across the country, under a special quarantine regime currently scheduled to remain in place until April 1. Public transport is restricted or closed. All other businesses are required to operate with masks and social distancing in place.
BELARUS
279,456 cases (WHO)
1,921 deaths.
President Alexander Lukashenko initially dismissed COVID as a "psychosis", refused to impose restrictions and allowed mass gatherings like football matches to proceed without impediment – until he caught the virus himself.
Vaccinations:
After telling his fellow countrymen that all they needed to protect themselves was vodka and a visit to the bath house, Lukashenko now says Belarus must develop its own vaccine to combat COVID.
He referred to Russia's Sputnik V – and to a vaccine Cuba says it is developing — in an address to a "People's Assembly". But he said the creation of a Belarusian vaccine would be "the pinnacle of our effort" while saying that Belarus was tackling the virus "no worse than other countries".
Lukashenko remains firmly in control of the affairs of state despite months of street protests denouncing what his opponents say was his rigged re-election last August.
But the veteran leader was denied one coveted jewel when international ice hockey authorities stripped Belarus of its right to host this year's world championship, citing both the unrest and COVID.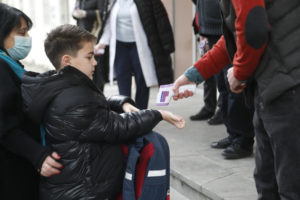 GEORGIA
268,995 cases (WHO)
3,457 deaths
In the first half of 2020, Georgia appeared to be a rare Covid-19 success story. The government took early action to close international borders and impose stringent restrictions on dining, transportation, and public gatherings, effectively keeping case numbers down but devastating the tourism sector which has become an engine of Georgia's growth in recent years. However, the lifting of these initial restrictions resulted in an explosion of new infections when Georgians (and some foreign tourists) flocked to the seaside province of Adjara during the summer holidays. Having effectively avoided the pandemic's first wave may have exacerbated the country's vulnerability to the second. For a period in December, Georgia claimed the world's highest rates of both infections and deaths per capita. At their peak, daily new cases in the country of some 3.7 million topped 5,000; this number is now a little more than 500. The country's economy is one of the worst-hit, as it the most heavily tourist-reliant country in the former Soviet Union.
Vaccinations:
Like its South Caucasus neighbors, Georgia is a member of COVAX, which has yet to deliver any vaccines, but the country has also privately sourced enough of the Pfizer/BioNTech vaccine to inoculate 14,000 health workers this month. In mid-March, health workers and the elderly are expected to receive 180,000 doses of the AstraZeneca vaccine. Communication will be key to the vaccine rollout: 41% of Georgians recently polled by the National Democratic Institute said they would not take the vaccine if it was available.
Georgia's vaccination programme suffered a setback after a delivery of Pfizer's COVID vaccine, initially expected at the end of February as part of the COVAX programme, was delayed. The government said it was hoping for a delivery from AztraZeneca later in March.
Restrictions:
At the beginning of February international travelers with proof of vaccination or evidence of a negative PCR test were permitted entry. Regular air service also resumed, after being limited to more expensive charter flights since early in the pandemic.
Since November, major cities have been under stringent lockdown rules including a 9 pm curfew. Following a series of protests by small business owners and opposition politicians, restaurants and schools reopened on weekdays beginning Monday 15 Feb. Public transportation resumed service on 11 Feb after being closed for months, including the entire Tbilisi underground.
KAZAKHSTAN
257,800 cases (WHO)
3,311 deaths
A strict state of emergency, including travel bans between Kazakhstan cities, was declared in March 2020, but was lifted in May. Kazakhstan announced this week it was increasing the number of flights to Kyrgyzstan, Uzbekistan, Turkey and Ukraine.
Vaccinations:
Kazakhstan (a country of 18.5 million people) began its vaccination programme on February 1, 2021, starting with. medical and emergency workers, as well as high-risk members of the population. From March 1, this will be extended to teachers and law enforcement officers, and from April to university and college students. As production increases, vaccinations will be rolled out to the rest of the population.
So far, Kazakhstan has been using Russia's Sputnik V vaccine. It is also producing the same vaccine under licence in the Kazakh city of Karaganda. It plans to produce two million doses by June.
Kazakhstan also has begun stage III trials of a Kazakh-produced vaccine, KazKovid, and registration is expected in March, with another 2 million doses planned for production by June. It is only the second country in the former Soviet Union to undertake domestic COVID vaccine production either under licence or using its own domestic formula.
The country is also in talks with Pfizer/BioNTech and Moderna about importing their COVID vaccines, though some officials have cited concerns about the conditions those vaccines must be kept under, given the size of the country and relative spread of its population.
The Ministry of Health said medical services were being strengthened as it hoped the vaccination programme and social distancing would provide an alternative to  quarantine and self-isolation.
Restrictions:
Travel to Kazakhstan is currently restricted. Requirements according to country of origin are listed on Kazakhstan embassy websites.
The Ministry of Health has divided regions into three zones – green, yellow, and red, depending on caseloads. Curfews for business operations and movement depend on the incidence rate in each category and are strictly enforced. But in general, blanket lockdowns are now over.
TURKMENISTAN
The isolated country claims no COVID cases, though this statement is widely questioned. The U.K.'s envoy to Turkmenistan notably claimed he contacted COVID in the country.
Vaccinations:
None so far. President Gurbanguly Berdymukhamedov has suggested eating licorice could ward off infection.
Restrictions:
Even before the pandemic, no country had a visa free regime with Turkmenistan. Visas are rarely granted except for tourists on tightly controlled and expensive "official" tours.
Last July, a day after the death of a Turkish diplomat from COVID in Turkmenistan, the country has required the wearing of masks, though it advises this is as a guard against frequent dust storms.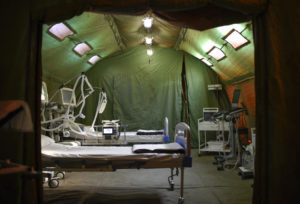 UKRAINE
1,3 million cases (WHO)
25,309 deaths
You could hardly blame Ukrainians for being bewildered on the prospects for securing an effective vaccination against COVID-19. They have been pelted with an array of statements about which vaccine – originating in India, China or western Europe — has been bought or is on its way –and not a single vaccination has yet been administered. The debate has turned into another arena for Ukraine's toxic relations with Russia and the measure of diplomatic success Moscow is enjoying with its Sputnik-V vaccine. Sputnik V– both available and nearby — has been rejected as coming from an "aggressor state", six years after Moscow's annexation of Crimea and support for separatists occupying parts of eastern Ukraine.
Vaccinations:
Vaccinations finally got under way in Ukraine, with media reporting that the ex-Soviet state became the 95th country to launch its campaign. The country has registered 1.34 million infections and nearly 26,000 dead.
In the first three days of the campaign, 3,051 people were vaccinated – the first shipment of 500,000 doses of the AstraZeneca vaccine produced in India arrived last week. Ukraine is due to receive 2.2 to 3.7 million doses of the vaccine and is also expecting a shipment of the Pfizer vaccine as part of the world-wide COVAX programme intended to help lower-income countries.
Health Minister Maxim Stepanov said agreement had been reached to secure a total of 15 million doses of the Indian-made NovaVax vaccine from July.
Restrictions:
A quarantine dividing Ukraine into zones — green, yellow, orange and red– was reintroduced lastweek and will remain in place until at least April 30.
Western Ukraine remains the hardest-hit region, with "red zones" declared in Ivano-Frankivsk and Chernivtsi regions. Seven other regions, most in western Ukraine, risk being moved from the orange to the red category.
Restrictions in red zones include the closure of restaurants, entertainment sites, cinemas, theatres, shopping centres, sports facilities and markets. Closures may also apply to middle schools, but not kindergartens or primary schools. Food stores, pharmacies and veterinary surgeries remain open.
UZBEKISTAN
Cases: 79,717
Deaths: 622
At first glance, Uzbekistan's COVID infection and death numbers are strikingly low, though much doubt remains over the accuracy of the official data.
Vaccinations:
Vaccinations have not yet started and are at this stage scheduled to start in late February or early March. The government says it wants to vaccinate 60 percent of the population by July 2021. It announced it contracted for 2 million doses of the Pfizer/BioNTech vaccine, which have yet to arrive. It also says it's in talks with two Chinese manufacturers, as well as with Russia to obtain doses of its Sputnik-V jab.
Currently, the number of vaccine doses ordered will only cover a very small percentage of Uzbekistan's.  population of 34 million.
Restrictions:
Travellers arriving to the country require a negative PCR test (these rules will be in effect until March 31). Exceptions apply to nationals of China, South Korea, Japan – no entry requirements as to COVID assuming visas are in order. Health checks will be carried out at airports of entry.
Masks are required in public and large gatherings are discouraged.