Kazakhstan's economic growth moves closer to pre-pandemic level in January-October 2021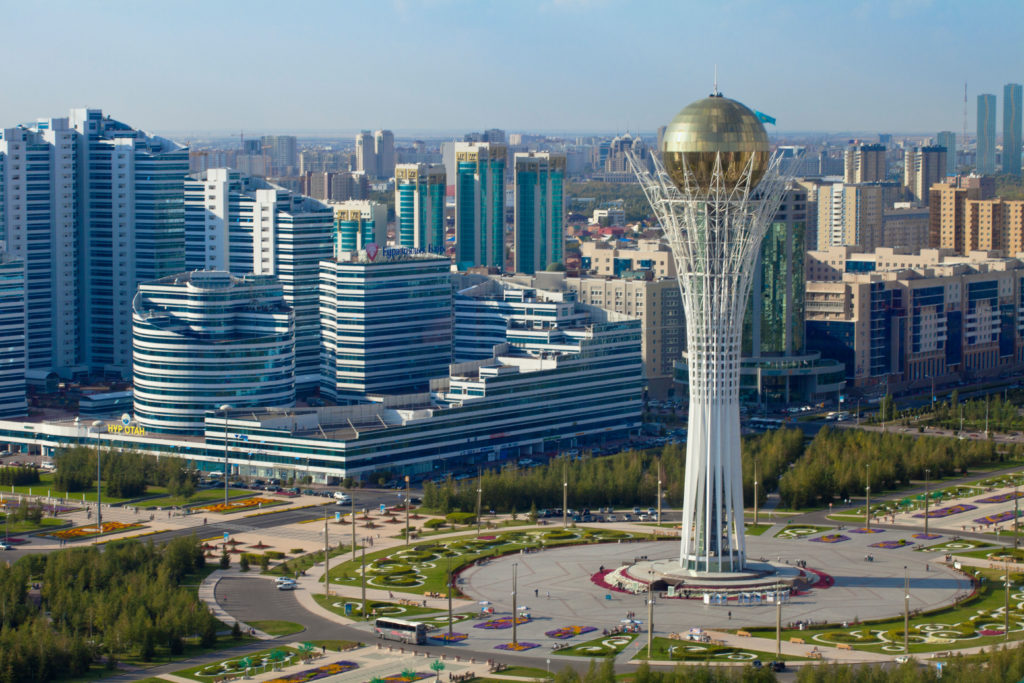 Nur-Sultan, capital of Kazakhstan (Alamy)
NUR-SULTAN
Kazakhstan's economy continued to grow and get closer to pre-pandemic levels in the first 10 months of this year, supported by a strong performance in industries, pharmaceuticals, mechanical engineering, services, communications and trade.
Gross domestic product (GDP) grew by 3.5 percent year-on-year in January-October backed by a growth in the real sector, Prime Minister Askar Mamin told a government meeting.
Manufacturing output grew by 5.3 percent year-on-year in the first 10 months of this year. There was an increase of 19.5 percent in mechanical engineering, 23.4 percent – in the automotive industry, 59 percent – in locomotives and wagons production, 9.3 percent – in construction materials, 33.6 percent – in pharmaceuticals, 36.5 percent – in plastics, 11.4 percent – in the clothing industry, 11.8 percent – in furniture and 16.4 percent – in fabricated metal products.
Due to the gradual easing of quarantine restrictions, the service sector is recovering, with 3.4 percent growth thanks to the high pace in communications services at 12.9 percent and trade at 9.5 percent, while the construction industry grew by 7.6 percent.
The investment sector continued to recover gradually, rising 2.5 percent, and excluding mining — at the level of 14 percent, the prime minister said.
The country's central bank expects economic growth to accelerate to 3.7-4 percent this year.
Kazakhstan's economy first returned to growth in the first half of 2021 after months of contraction. In the first quarter of this year, the economy contracted by 1.4 percent. GDP grew by 4.5 percent in 2019 and contracted by 2.6 percent in 2020.
The country's priority oil sector has been demonstrating lower than projected figures amid the OPEC+ oil production restrictions – Kazakhstan produced 56.1 million tonnes of oil and gas condensate in the first eight months of 2021, slightly down from projection. The country produced 1.508 million barrels per day (bpd) of oil in September and was expected to increase production to 1.524 million bpd in October.
The International Monetary Fund said in April that Kazakhstan's GDP was projected to grow 3.3 percent in 2021 and 3.9 percent in 2022.
According to the World Bank's latest projections, the economy is expected to grow 3.5 percent in 2021 followed by 3.7 percent growth in 2022, driven by the resumption of domestic activity, recovery in global demand for oil, continued fiscal support measures, and a successful national inoculation campaign against the COVID-19 virus.
In July, the Asian Development Bank revised Kazakhstan's economic 2021 outlook forecast upwards to 3.4 percent from 3.2 percent. The ADB said Kazakhstan's 2022 growth forecast would stay at 3.5 percent.