BUSINESS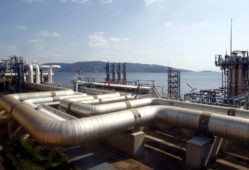 SOCAR Moves to Phase Two of Southern Gas Corridor
The State Oil Company of Azerbaijan (SOCAR) is moving to the second phase of the Southern Gas Corridor (SGC), cementing the country's position as a key player in the diversification of Europe's energy resources.
Visa-free Travel Between Azerbaijan and Turkey Comes into Force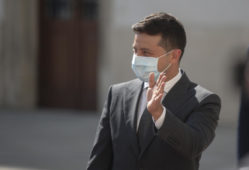 Ukraine, UAE Sign $1 Billion Arms Co-operation Agreement
Ukraine and the United Arab Emirates on February 14 signed an agreement to dramatically boost arms cooperation. The $1 billion agreement was signed in Dubai during a visit by the Ukrainian President, Volodymyr Zelensky.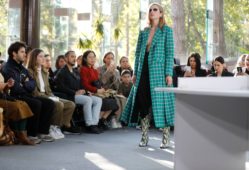 EU, Georgia, Turkey Reach Three-Way Trade Agreement
Turkey's parliament ratified a free trade resolution on February 10 that paves the way for diagonal cumulation to be applied to Georgian goods manufactured using Turkish materials.