Caucasus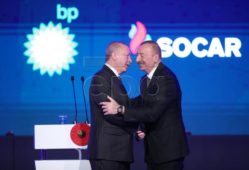 Azerbaijan-Turkey trade deal bring hope for big boost in volumes
A preferential trade agreement between Azerbaijan and Turkey went into effect on 1st March, with both sides hoping the deal will generate a huge boost in trade and triple existing volumes.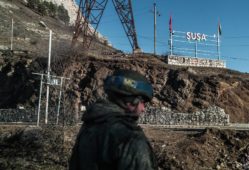 Company created to build airport in area recaptured from Armenian forces
A company has been registered in Azerbaijan for construction of an airport on territory in Nagorno-Karabkah recaptured from Armenian forces.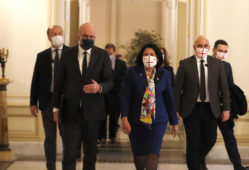 EU's Michel takes on crisis management role as talks resume in Georgia
European Council President Charles Michel's visit to Tbilisi took an unusual turn as he was given the role of mediator to try and diffuse Georgia's most serious political crisis in years. 
State Oil Fund of Azerbaijan discloses Azeri-Chirag-Guneshli, Shah Deniz revenues
Central Bank of Azerbaijan's foreign exchange reserves total $6.37 billion