Ukraine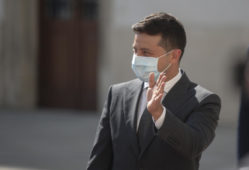 Ukraine's Zelensky: We Have Our Differences With the IMF
President Volodymyr Zelensky acknowledged that Ukraine did not see eye to eye on all matters with the International Monetary Fund after the IMF ended an extended mission to the country without an agreement on new disbursements of a programme agreed last year.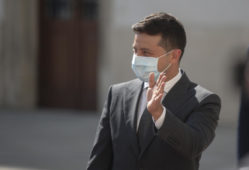 Ukraine, UAE Sign $1 Billion Arms Co-operation Agreement
Ukraine and the United Arab Emirates on February 14 signed an agreement to dramatically boost arms cooperation. The $1 billion agreement was signed in Dubai during a visit by the Ukrainian President, Volodymyr Zelensky.