POLITICS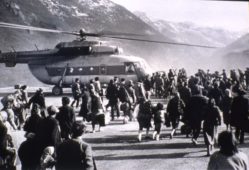 Escape from Kalbajar, now de-occupied but decimated, and my dreams of return
What is next? Can we and our neighbours – the Armenians – ever get over the bad blood and live together as it was before? Many don't believe that it is possible, but I have some hope.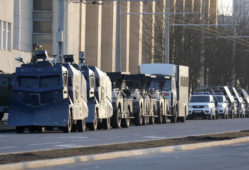 Belarus' opposition, exiled leader unable to breathe new life into effort to unseat Lukashenko, calls for mediation largely ignored
Last year's protests showed that Lukashenko's support after more than 25 years in power had dwindled. But he commands the loyalty of the security forces and enjoys the backing of the Kremlin.
Azerbaijan, Israel set up joint high-tech defence company
OPINION – UN Human Rights Council adopts Azerbaijan initiative on universal access to COVID-19 vaccines
Ukraine sets up Bureau of Economic Security to combat financial crimes, SBU security service to keep watch