COVID-19 Eurasia Roundup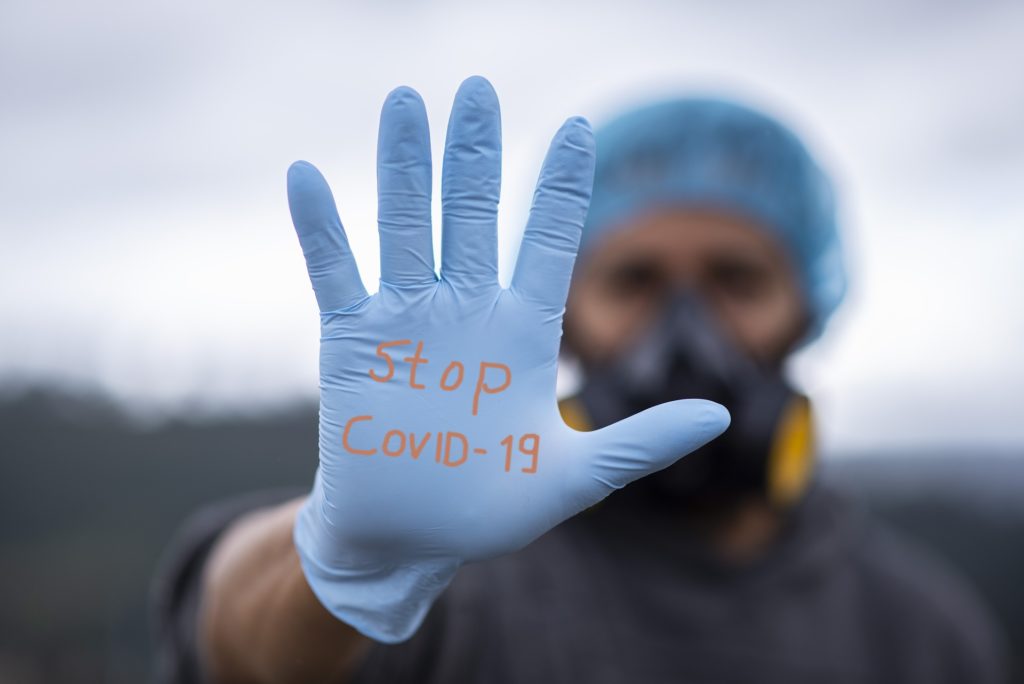 Alamy
As the fight against COVID-19 continues across the world and the virus maintains its stranglehold on the global economy, the Tribune keeps you up-to-date with the latest vaccines and infection data across the region. Numbers reflect World Health Organisation data.
ARMENIA
347,084 cases
8,015 deaths
Having dropped to the lowest level since the start of the pandemic, case numbers in Armenia are back on the rise, with a 7-day average of 233 daily cases. Daily deaths have also reached the lowest point since the summer, with a 7-day rolling average of 18 deaths as of January 17th.
New restrictions were introduced in Armenia on January 10th in response to rising cases and the Omicron variant. Public venues, such as restaurants, cinemas, hotels, etc. would now only be accessible to those presenting evidence of vaccination or negative testing.
As of January 17th, 784,849 people received both doses of the coronavirus vaccine. Booster shots have also began being administered in Armenia, with 2,736 booster doses given out so far.
From December 17th the Ministry of Health waived the requirement to wear masks in open public places.
Despite decreasing case numbers, from January 1st access to theatres, museums and other entertainment venues would only be allowed with evidence of vaccination or negative coronavirus test, in an attempt to stimulate the population to get vaccinated.
On Monday 6th December, the Armenian pharmaceutical company Liquor started production of the Russian Sputnik Light Covid-19 vaccine. For some time Sputnik Light will be used for booster shots only.
From December 1st, employees must provide their employers with a certificate valid for 72 hours every 7 days confirming their negative PCR coronavirus test. The new rules do not apply to fully vaccinated employees and those who received at least one dose of vaccine, as well as pregnant women, employees under 18 years old and employees who have previously had coronavirus within 90 days after the first positive PCR test.
On December 1st Armenian Health Minister Anahit Avanesyan approved guidelines for COVID-19 booster shots. The Ministry of Health said that 6 months after a full course of vaccination against COVID-19, revaccination is recommended for people aged 18 and older, with priority given to those at risk.
On November 29th Health Minister Anahit Avanesyan told a press conference that it is very likely that starting from January 1st, 2022, citizens wishing to visit restaurants and other eateries and cultural events will need to have a negative PCR test or vaccination certificate.
On November 11th the government of Armenia extended the state of epidemiological emergency for another 6 months, until 20th June 2022. Nevertheless, on November 4th the Prime Minister Nikol Pashinyan announced that Armenia would not be going into another lockdown but encouraged citizens to get vaccinated noting that Armenia has the capacity to vaccinate between 20-25,000 people per day.
The rate of vaccination remains slow in Armenia and only 1.76 million doses of the vaccine have been distributed. The proportion of fully vaccinated stands at just 23.97 percent, according to the Health Ministry. This prompted the government to introduce regulations mandating all government workers and a large list of private sector industries to get vaccinated. 88% of the Ministry of Health workers are vaccinated. Despite this, most Armenians are still hesitant to vaccinate, with polls showing 50 percent of respondents saying they "definitely" or "probably" would not get vaccinated. Currently, Sputnik V, Sputnik lite, Astra-Zeneca, CoronaVac, Spikevax and Sinovac vaccines are in use and are free for all citizens and foreigners over the age of 18.
AZERBAIJAN
623,555 cases
8,490 deaths
COVID-19 infections are increasing in Azerbaijan, with 641 new infections reported on average each day. Vaccine adoption remains steady. As of December 28th 5.2 million people received the first dose of the vaccine, 4.7 million received two doses.
President Aliyev received his booster vaccine this week and encouraged his fellow citizens to do the same. He told reporters that Azerbaijan does not experience any problems with a shortage of hospital beds for coronavirus patients.
Despite high adoption of vaccines and declining case numbers, the Cabinet of Ministers announced that from 15 February 2022, a booster dose of the vaccine will also be required in order to visit closed venues. Only 1.7 million people received the booster shot to date.
On January 9th the Health Ministry announced that the Omicron variant was detected in Azerbaijan. 12 cases of the new variant were detected from citizens coming from abroad.
Azerbaijani Prime Minister Ali Asadov signed a decree to extend the special quarantine regime in the country due to COVID-19 until 06:00 on March 1, 2022.
From February 1st 2022, all employees of the state, medical and educational institutions would be obliged to receive full vaccination against COVID-19, as announced by the latest decision of the Cabinet on December 11th.
Azerbaijan is allocating 350 million manats ($205.9m) from the 2022 state budget to combat the spread of coronavirus, this is an increase of 89 million manatees from last year.
The Ministry of Health of Azerbaijan has approved the use of the Pfizer COVID-19 vaccine for adolescents aged 12-15. Vaccination of adolescents in this age group will require appropriate medical indications and permission from both parents.
The Ministry of Health called on citizens from the risk group who have had two doses of the vaccine, all health workers and citizens over 50 years old to be vaccinated with the third booster dose of the vaccine.
The government eased quarantine restrictions in a wide range of areas from 1st October. Public transport now operates regularly seven days a week. Concert halls, cinemas, children's theatres and other cultural institutions have resumed operations subject to 50 percent capacity rules and presentation of vaccination cards. Eighty percent of staff in this sector must be vaccinated. Hours of operation for these and other sites will be extended. Inter-city transport has resumed, subject to passengers being vaccinated by one dose by 1st October, two doses – by 1st November.
Pfizer, Russia's Sputnik V, AstraZeneca and Chinese CoronaVac vaccines are in use. A trial combining the Sputnik Light and AstraZeneca vaccine is also taking place in Azerbaijan, showing promising results of over four times increase in antibodies among 85% of trial participants.
BELARUS
711,728 cases
5,774 deaths.
COVID-19 infections are increasing in Belarus, with 1,157 new infections reported on average each day. As of January 17th, 4.1 million people, 37.79% of the population, completed a full course of vaccination.
On December 27th, the Health Ministry also announced that the vaccination programme would be expanded to children aged 12-17. The Chinese Sinopharm vaccine will be used for vaccination of children.
First Deputy Minister of Health Elena Krotkova said on the 20th December during a visit to the Republican Scientific and Practical Center for Pediatric Surgery that "the the incidence of COVID-19 is decreasing, the bed capacity is gradually being converted to normal operation. Today, only 16.4% of beds are used to care for patients with covid infection."
New cases were recorded in the camp of migrants massed on Belarus's border with Poland — many of the migrants have been rehoused in a nearby heated warehouse but still live in cramped conditions.
Despite high number of cases and deaths, the mask mandate was abolished on October 23rd, as President Lukashenko remains dismissive of the risks posed by the pandemic and calls restrictions unnecessary. The Health Ministry continues to encourage wearing masks in public places.
The Kremlin announced that Russian and Belarussian officials were working to establish a full production cycle of the Sputnik-V vaccine in Belarus. A made-in Belarus vaccine against COVID-19, known as "Sputnik Lite", a variation of Russia's Sputnik V vaccine is currently in use alongside a Chinese vaccine.
Belarusian scientists in July created a prototype COVID vaccine, according to Vladimir Gusakov, the Academy of Sciences' head, told Belarusian television.
President Alexander Lukashenko, initially dismissive of the pandemic, has now offered visa-free entry to anyone wishing to be vaccinated in the country.
Lukashenko initially branded the coronavirus a "psychosis", refused to impose restrictions and allowed mass gatherings like football matches to proceed without impediment – until he caught the virus himself.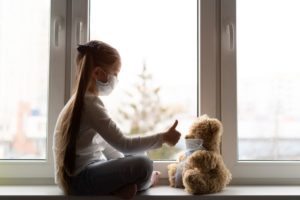 Alamy
GEORGIA
984,802 cases
14,395 deaths
COVID-19 infections are back on the rise in Georgia, with 5,516 new infections reported on average each day, in comparison to 2,000 daily cases two weeks ago. Daily death continue their decline from the latest peak, with 30 daily deaths recorded on January 17th. Vaccination rates are increasing slowly, 35.2% of the adult population is fully vaccinated as of January 7th. On 1st December, Georgia hit the milestone of 1 million fully vaccinated citizens.
The self-isolation period for COVID-infected persons has been reduced from January 17th onwards. Patients who are infected but asymptomatic, or with mild symptoms, are recommended to isolate for 8 days, provided symptoms have disappeared for at least the past 24 hours. People with moderate to severe infection should self-isolate for at least 10 days.
From January, 200-GEL will be given as an incentive to all Georgian citizens above 50 years of age to get their vaccine.
The number of Omicron variant cases has risen to 816 as of January 10th in Georgia, and it now accounts for 10% of new cases
Booster vaccinations are also currently rolled out in Georgia, with more than 30,000 doses administered already. On 7th December the Health Ministry has shortened the time necessary before a booster shot from six to three and five months, depending on the vaccine used.
On 3rd December, police arrested two doctors for making and selling fake Covid-19 vaccination documents.
On 1st December, the 'Green Pass' became a requirement for entering public spaces. Restaurants, bars and food facilities are now also allowed to operate past 23:00. Individuals receive a "green status" if they are fully vaccinated, have recovered from COVID, or have taken a PCR test within the last 72 hours, or an antigen test within 24 hours.
On 17th November, the Georgian Ministry of Health launched the COVID pass smartphone application 'Georgia e-Health' which displays an individual's COVID-19 vaccination records, as well as the latest PCR and antigen test results.
On 15th November, Georgia joined the EU Digital COVID certificate scheme, with vaccination certificates issued in Georgia now recognised in the EU/Schengen area countries.
Starting from the 8th November until January 1st, any retiree who opts to get vaccinated will receive a one-off payment of GEL 200 (USD 63) after their first jab.
The head of the Infectious Diseases and AIDS Centre of Tbilisi, Tengiz Tsertsvadze, has called the low rate of the COVID vaccination in Georgia "an apocalypse and sabotage against the state by Georgian citizens". He said part of the Pfizer vaccine allotment now in Georgia may expire because of low demand in the country.
The National Centre for Disease Control said it was seeking a vaccination rate of at least 60 percent to halt the spread of the virus.
Georgia opened its land borders on June 1st and foreigners can now enter the country by air or by surface transport. Fully vaccinated travellers are allowed entry, those with partial vaccinations must produce a PCR test within 72 hours of arrival. Additional restrictions are placed on those travelling from India.
KAZAKHSTAN
1,108,567 cases
18,293 deaths
COVID-19 infections are increasing sharply again, following a decline in cases since the summer. 9,142 daily cases are reported on average, up from 500 daily cases last week. The average daily reported deaths stands at 10. Around 45.9% of the population is fully vaccinated as of  January 17th. The spread of the Omicron variant and extensive movement around the New Year have been cited as main reasons for the surge in cases by the Health Ministry.
As of January 17th 16 areas of Kazakhstan are in the 'red zone'. North Kazakhstan is in the 'yellow zone'. No regions are in the 'green zone'.
On December 14th the Health Minister Alexey Tsoy announced that the Russian Sputnik Light vaccine will begin to be used for booster vaccinations in Kazakhstan.
The government's "Super Green Pass" system, which excludes people who are not vaccinated for COVID-19 from many social, cultural and leisure activities, began on December 6th, and is set to remain in force until January 15th. The "Super Green Pass" is only granted to the vaccinated and those who have recovered from the coronavirus in the last six months. As of December 6th, it is needed to access cinemas, theatres and sporting venues and to sit at tables in bars and restaurants.
On 22nd November, the capital, Nur-Sultan, began administering booster shots to medical workers, sanitary epidemiological service officials, teachers, staff members of medical and social facilities, and security personnel. Kazakhstan currently has the largest share of fully vaccinated population among CIS countries.
Kazakhstan will introduce mandatory vaccinations or weekly testing for people working in groups of more than 20. Kazakhstan may also expand the list of people able to get the Pfizer vaccine, currently it is only reserved for children aged 12-17 and pregnant women.
The vaccines currently in use are Sputnik V, domestically-produced QazVac rolled out recently, Sinopharm and Hayat-Vax. Negotiations with Pfizer continue and the government is aiming to secure doses of Pfizer vaccine in Q4 2021.
Further funding equivalent to $3.74 million has been approved from the budget for the construction of a plant for the production of the domestic vaccine.
Kazakhstan's first president, Nursultan Nazarbayev, received his first dose in June of the Sputnik V vaccine produced at the Kazakh plant in Karaganda and appealed to all citizens to observe regulations imposed by health authorities as part of efforts to speed up the vaccination programme and contain the COVID.
Public transport is now to be allowed to operate but at a reduced capacity. Religious services are permitted, but only outdoors and according to social distancing norms.
Officials say the obligatory mask regime will be lifted once vaccination rates hit 60 percent.
MOLDOVA
385,047 cases
10,416 deaths
COVID-19 infections are increasing in Moldova, with 1,238 new infections reported on average each day. Daily death figures have stabilised, with 11 deaths reported on January 14th.
From January 10th 2022, a new 'red list' of 65 countries is in effect for travel. Upon arrival to Moldova from these countries travellers must provide evidence of a negative PCR result.
Boris Gâlcă, the interim head of the General Directorate of Social Assistance and Health, announced during an online meeting of the mayor's office on the 20th of December, that "Health experts have found that the number of coronavirus cases is declining, but the number of cases recorded is much more aggressive, with an increase in the number of deaths as a result of this disease. In the last 24 hours, four patients died."
From the 17th of December people aged between 18 and 59 years, who ended the full dose of vaccination against COVID-19, can receive the booster dose.
On November 15th, Moldova joined the EU Digital COVID certificate scheme, with vaccination certificates issued in Moldova now recognised in the EU/Schengen area countries. Vaccination efforts are proceeding slowly, with only about 34.6 percent of the population fully vaccinated as of the 17th January.
An orange code alert is in effect in the capital Chisinau as of 22nd November.
Health Minister Ala Nemerenco said vaccinations would be made obligatory for certain officials, including those involved in serving large numbers of people.
Nemerenco also said schools in areas of high infection ("orange" and "red" zones) would switch to online classes.
President Maia Sandu received the second dose of the Astra-Zeneza vaccine ahead of a resounding victory in a snap election by the pro-European party she used to lead. She urged Moldovans to proceed quickly with vaccinations in order to improve the situation with COVID.
Vaccinations are now open to any citizen aged 18 and over and a variety of vaccines are in use — Pfizer, AstraZeneca, Russia's Sputnik-V and Chinese vaccines.
RUSSIA
10,747,125 cases
319,911 deaths
COVID-19 infections are increasing in Russia, with 23,940 infections reported on average each day. The highest daily average was reported on November 6th. The number of deaths is declining slightly, with 670 deaths on January 17th.
Russian lawmakers agreed on January 17th to withdraw from consideration an unpopular bill for QR-code health passes to enter public spaces
While official statistics indicate that 312,000 people died from coronavirus, the total excess death toll has been reported at 930,000 since the start of the pandemic, suggesting indicating that the real number of covid-related deaths may be higher.
On December 17th Putin commented at a congress of the Russian Union of Industrialists and Entrepreneurs that "The situation in the sphere of combating the coronavirus infection is still very serious and tense."
On 12th December the State Duma speaker, Vyacheslav Volodin, has announced that the parliament will not consider the unpopular proposal to introduce mandatory QR codes for all inter-city and international air and train travel. A different controversial bill will likely be passed, expanding the power of regional authorities to introduce mandatory QR codes to visit cafes, restaurants, entertainment and cultural venues.
On 6th December, Russia confirmed its first cases of the Omicron variant. The new strain was detected in two people who travelled to the country from South Africa. Another 10 Russians who returned from South Africa have tested positive for the coronavirus and their samples are currently being analysed to determine the variant.
On 28th November, Russia closed its borders for arrivals from 10 countries, including South Africa, Hong Kong and Tanzania, due to the spread of new omicron variant.
President Vladimir Putin announced he had been revaccinated with Sputnik Light. He added that he also took part in a trial of a nasal vaccine.
Russia's herd immunity surpassed 50%, Deputy Prime Minister Tatiana Golikova said on Friday 19th November.
From 1st December, Russia resumed air travel with Argentina, Bangladesh, Brazil, Costa Rica, Mongolia, Mexico, Cuba and Qatar. Starting December 12th, train connections to Finland will resume.
Despite the more widespread introduction of QR codes and restrictions, the vaccination rate remains slow, with only 51.9% fully vaccinated as of January 17th.
Russian regions are further tightening their local restrictions on an individual basis. Most common are introductions of QR-codes to visit bars, restaurants, gyms and other public places.
But many Russians appear unconcerned, questioning the need to be vaccinated and failing to wear masks consistently.
An Argentine study published in The Lancet showed that the first dose of Russia's Sputnik V vaccine is 78.6 percent effective against coronavirus infection, but the results might not apply to the Delta variant.
Vaccination hesitancy, a legacy of Soviet-era distrust of authority, remains high. A poll by the independent Levada Center in August showed that 55 percent of Russians do not plan on getting inoculated.
The Kremlin says there are no immediate plans to allow foreign coronavirus vaccines into Russia, despite the country's sluggish vaccination rates and rising death toll.
Russia was the first to produce the COVID vaccine — Sputnik V — and the vaccine is readily available, but the country has failed to meet expected vaccination targets.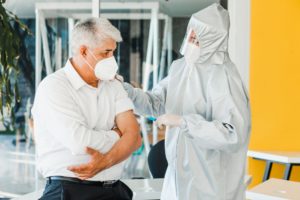 Alamy
TURKMENISTAN
A senior World Health Organization official, Catherine Smallwood, quoted by the BBC, cast doubt on Turkmenistan's assertion that there is no coronavirus in the country but stated that it was important to "build a dialogue" with Turkmenistan, rather than "make statements that may not in fact lead to the type of actions that we would want to see".
The measures forcing private shops and restaurants to close and street vendors to cease their activities were set to end on November 1st, but the authorities extended them for another two weeks. Weddings, burials, or other ceremonies will also remain banned across Turkmenistan.
On October 15th, an insider source told U.S.-funded Radio Free Europe/Radio Liberty that Turkmenistan had recorded 25,000 deaths on a secret list. The death toll is reported to the country's Ministry of Health daily from the provinces. The northeastern Lebap Province and the southeastern Mary Province have become COVID-19 hot spots. It is thought that the number of actual deaths linked to COVID-19 is higher than 25,000, as regional health workers downplay the scale of the pandemic as they are afraid to report high numbers to Ashgabat.
There were signs that coronavirus was spreading in the Central Asian country in 2020, including an outbreak at a women's prison in Dashoguz, near the border with Uzbekistan, hospitals refused to diagnose patients with the disease and the government encouraged citizens to wear masks due to dangerous dust rather than to stop the spread of the virus.
Based on the number of deaths reported to the international media from inside the country, Turkmenistan has experienced three spikes in incidence. The first fell on the summer of 2020, the second – at the turn of 2020-2021, and the third began in the summer of 2021 and continues to this day. The authorities are taking certain sanitary and quarantine measures, but most of them are not reflected in the official media at all.
Оn September 21st, prominent Turkmen rights groups and media outlets published an open letter to Dr Hans Kluge, the WHO regional director for Europe, expressing concern that Turkmenistan is denying the existence of COVID-19 in the country and that the WHO should appeal directly "to the government of Turkmenistan to fulfil their promise on the testing of samples from patients in Turkmenistan in independent laboratories." Dr Kluge has not responded.
Vaccinations:
In January 2021 the Sputnik V and EpiVacCorona vaccines from Russia were registered in the country and in May of this year batches of the Chinese vaccine CoronaVac arrived. By June 2021 there were 18 vaccination points around the country and a spike of Covid cases in neighbouring Central Asian countries in July led Turkmenistan to make vaccination mandatory for all citizens above the age of eighteen. The President Berdymuhammedov claims that 70% of the population is already vaccinated.
Restrictions:
Even before the pandemic, no country had a visa-free regime with Turkmenistan. Visas are rarely granted except for tourists on tightly controlled and expensive "official" tours.
Last July, a day after the death of a Turkish diplomat from the coronavirus in Turkmenistan, the country has required the wearing of masks, though it advises this is as a guard against frequent dust storms.
UKRAINE
3,737,510 cases
98,068 deaths
COVID-19 infections are increasing in Ukraine, with 7,869 new infections reported on average each day. The death toll reached its peak on November 16th with 838 deaths, but daily death figures have since decreased to below 130.
The number of active patients increased to 105 thousand (from 93 thousand people a week earlier). Almost 11,000 citizens were hospitalised. Due to the excess of the number of identified patients, Ivano-Frankivsk and Sumy regions are currently in the "orange" zone of epidemic danger. The rest of Ukraine's regions are in the "yellow" zone, the Cabinet of Ministers said on January 17th. 
On January 4th, the Health Minister Viktor Liashko announced that booster shots for over-60s have been authorised in Ukraine. The booster doses will be administered with mRNA vaccines – Moderna or Pfizer.
On December 18th Ukraine reported its first case of Omicron, the person had recently returned from the UAE.
On December 28th cases of infection with the Omicron variant have already been reported in Kyiv. This was announced by the First Deputy Head of the Kyiv City State Administration Mykola Povoroznyk. "Today, the city has already recorded cases of a new strain of coronavirus 'Omicron'. Experts say that this virus is more contagious than the strain 'Delta'. According to doctors, vaccinated patients are mild," said Povoroznyk.
Deputy Health Minister Oleksandr Komarida announced on December 17th that the Health Ministry had signed an agreement to purchase Molnupiravir for the treatment of Covid-19, Ukraine will purchase 300,000 courses of experimental antiviral pills.
On December 10th the World Bank has approved additional financing to expand Ukraine's slow vaccination programme. The World Bank allocated $150 million, with $120 aimed at purchasing additional doses of coronavirus vaccines.
Since 6th December, quarantine rules have tightened in Ukraine: attending concerts, film screenings, gyms, shopping centres, hotels, coffee shops and restaurants is possible only with a certificate of vaccination against Covid-19, a certificate of recovery or a negative test.
On 16th November, President Volodymyr Zelensky announced cash incentives of 1,000 hryvnias for those fully vaccinated, as vaccine adoption remains low. Only 33% of Ukrainians are fully vaccinated against COVID-19 as of January 17th.
From October 21st, all passengers travelling by air, bus or train between the yellow, orange, and red regions must either provide a two-dose vaccine certificate, at least one dose for yellow zones, or a negative PCR or rapid test result taken within 72 hours.
On 7th October, the Ministry of Health approved the list of professions for which vaccination against COVID-19 is mandatory: central executive authorities, local state administrations, institutions of higher education and institutions of specialised education and scientific institutions.
A poll showed that 56 percent of respondents had no intention of getting vaccinated. Around 31.6% of the total population is fully vaccinated. The lowest vaccination rates were among the elderly — 7.6 percent of residents over 80 had been vaccinated. The rate for ages 40 to 59 stood at about 20 percent. The Ministry of Health planned to vaccinate 70% of the adult population by the end of this year, but this target is unlikely to be achieved in the near future.
Chinese Coronavac vaccines were being administered along with Pfizer from mid-April. Previously, authorities were relying on an Indian-produced variation of the AstraZeneca vaccination.
UZBEKISTAN
203,297 cases
1,511 deaths
COVID-19 infections back on the rise in Uzbekistan, with 1,037 new infections reported on average each day. Since holiday period from December 31st, on average one death from coronavirus has been reported daily. The government announced there is no reason for lockdown measures in Uzbekistan.
On 9th January the Health Ministry announced that the first case of the Omicron variant has been detected in the country. In response to this, the testing rules for those arriving to Uzbekistan, now requiring a PCR test to be done 48 hours before arrival, instead of 72 hours.
On January 16th the Ministry of Health announced that 19,053,693 people in Uzbekistan had been vaccinated with at least one dose, 14,117,844 Uzbek's have received two doses and 7,486,248 have received the booster.
On 6th December, the U.S. donated 301,860 doses of the Pfizer  vaccine to Uzbekistan.
From 3rd December 2021 to 10th January 2022, Uzbekistan has suspended flights, including transit flights, with Hong Kong, as well as nine African countries – South Africa, Botswana, Namibia, Zimbabwe, Mozambique, Madagascar, Lesotho, Eswatini and Tanzania to contain the spread of the omicron variant.
From 17th November, booster vaccination are allowed for citizens who have completed a full course of vaccination. This booster is available on a voluntary basis.
Earlier, Uzbekistan lifted some restrictions to allow mass culture, sports and other events — both outdoors and indoors. Service sector employees, including those at cultural and entertainment facilities, restaurants and wedding halls must have a certificate of vaccination. Family events and weddings will also now be permitted, with a limit of 100 people and in strict compliance with sanitary requirements. But such events have been in place for some time with limited oversight.
Authorities registered an Uzbek-Chinese vaccine and a locally produced version of Russia's Sputnik V vaccine. They said a local manufacturer intends to produce 10 million doses of the Sino-Uzbek vaccine. Uzbekistan announced last week that is has started producing the Russian Sputnik V COVID-19 vaccine domestically in a joint project with Russia. Uzbekistan also launched recently Uzbek-Chinese ZF-UZ-VAC2001 vaccine.
Vaccination was made mandatory in August for various categories of citizens — front-line workers. employees of retail stores, sports centres and recreational areas.
Authorities launched a campaign to gain the trust of people unwilling to be vaccinated.