COUNTRIES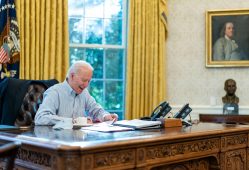 Biden predicts Russian move into Ukraine, but U.S. presses on with diplomacy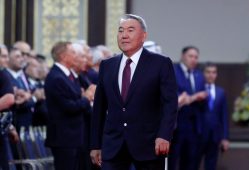 Kazakhstan's first leader Nazarbayev says no conflict with successor
Nazarbayev's comments, delivered somewhat nervously in a video address posted on his website, sought to scotch widespread suggestions of a power struggle between him and President Kassym-Jomart Tokayev.
Remittances to Georgia rise 15% yr/yr to $230 mln in December-central bank
Russian companies raised $3.7 billion in IPO in 2021 for the first time since 2011-TASS.RU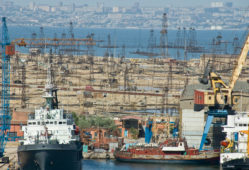 Gas exports from Azerbaijan's Shah Deniz field surge in 2021
Gas exports from Shah Deniz amounted to 17.618 billion cubic metres (bcm) last year, 43.6 percent up from a year earlier.
Development Bank to be able to issue bonds worth Br2.6 billion in 2022-BELTA.BY
Uzbekistan's international reserves rise to $35.1 bln in 2021-central bank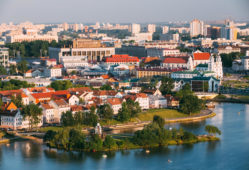 Belarus's economy expands in 2021 despite sanctions
Gross domestic product (GDP) grew by 2.3 percent year-on-year in 2021, down from 2.4 percent a year earlier.
Missing Kyrgyz citizen Sydykov found in Almaty hospital with both legs, ribs broken: Consul general-AKIPRESS.COM
Armenian PM wins Pashinyan v Armenia case in Strasbourg court-JAMNEWS.NET