Moldova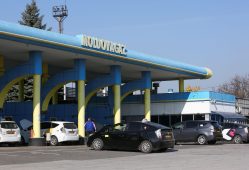 Gazprom may halt supplies to Moldova if payment deadline not met
The recurring financial dispute could have political repercussions as well for the country's pro-Western government as it grapples with the geopolitical realities of being dependent on Russia to keep its 2.5 million people warm.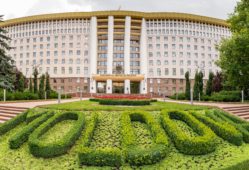 IMF backs $558 million Moldova programme, urges new government to solve old problems
Nearly $80 million is to be released immediately under a programme stretching over 40 months.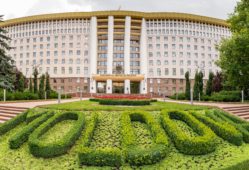 Russian gas starts flowing to Moldova after hard-fought deal with Gazprom
A deal is described by the ex-Soviet state's pro-Western president as a "positive precedent" despite a steep increase in price.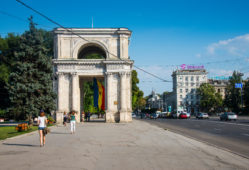 Moldova in last-minute race to clinch gas deal with Gazprom
Moldova, one of Europe's poorest countries in per capita terms, is pressing for a renewal of that deal while pursuing any one of a number of alternative avenues to secure supplies.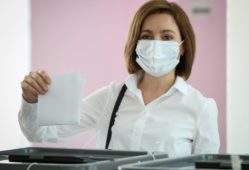 Moldova's prosecutor general removed, President Sandu intensifies campaign against corruption
Moldova, wedged between Ukraine and Romania, has long been regarded as a watchword for corruption, money laundering, and the trafficking of women to neighbouring countries in Europe as prostitutes.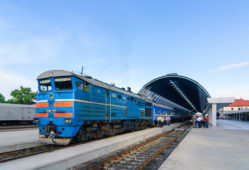 EBRD provides new 23.5 million euro loan to Moldovan Railways
The new loan followed a joint 110 million euro financial package by the EBRD, European Investment Bank (EIB) and the European Union (EU).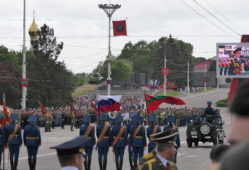 Transnistria: Moldova's placid conflict
Trade between Moldova and the "separatist" area is robust. Transnistria is even part of Moldova's Deep and Comprehensive Free Trade Agreement (DCFTA) with the European Union, something unheard of in other "breakaway" ex-Soviet entities.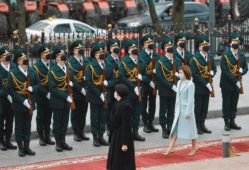 Women hold reins in Moldova government pledged to uproot corruption
Parliament endorsed the new government that emerged from the overwhelming July election victory of the pro-EU Party of Action and Solidarity, including President Maia Sandu's appointment of Natalia Gavrilita as PM.
The conservation of the 17th century synagogue will begin in Transnistria-NEWSMAKER.MD (PHOTOS)
Moldovan prosecutors seek extradition of fugitive ex-leader Plahotniuc-NEWSMAKER.MD