Moldova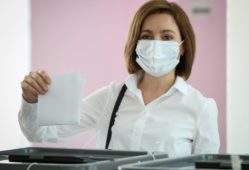 Moldova's prosecutor general removed, President Sandu intensifies campaign against corruption
Moldova, wedged between Ukraine and Romania, has long been regarded as a watchword for corruption, money laundering, and the trafficking of women to neighbouring countries in Europe as prostitutes.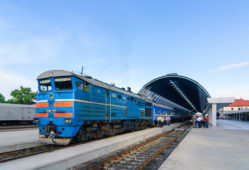 EBRD provides new 23.5 million euro loan to Moldovan Railways
The new loan followed a joint 110 million euro financial package by the EBRD, European Investment Bank (EIB) and the European Union (EU).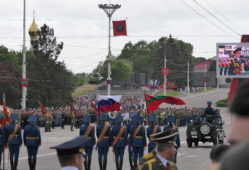 Transnistria: Moldova's placid conflict
Trade between Moldova and the "separatist" area is robust. Transnistria is even part of Moldova's Deep and Comprehensive Free Trade Agreement (DCFTA) with the European Union, something unheard of in other "breakaway" ex-Soviet entities.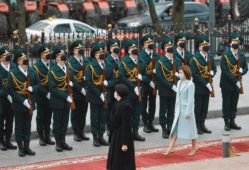 Women hold reins in Moldova government pledged to uproot corruption
Parliament endorsed the new government that emerged from the overwhelming July election victory of the pro-EU Party of Action and Solidarity, including President Maia Sandu's appointment of Natalia Gavrilita as PM.
The conservation of the 17th century synagogue will begin in Transnistria-NEWSMAKER.MD (PHOTOS)