Caucasus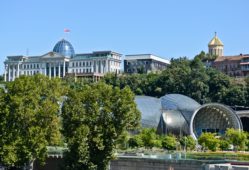 Commercial banks in Georgia report rise in net profit in 2021
Commercial banks reported a total net profit of 2.081 billion lari ($674 million) from January to December 2021 compared to a profit of 99.3 million lari in 2020.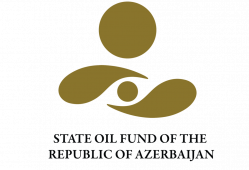 Azerbaijan's SOFAZ reports annual rise in assets and revenues in 2021
SOFAZ sovereign wealth oil fund holds proceeds from oil contracts, oil and gas sales, transit fees and other revenue.
Remittances to Georgia rise 15% yr/yr to $230 mln in December-central bank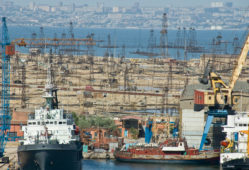 Gas exports from Azerbaijan's Shah Deniz field surge in 2021
Gas exports from Shah Deniz amounted to 17.618 billion cubic metres (bcm) last year, 43.6 percent up from a year earlier.
Armenian PM wins Pashinyan v Armenia case in Strasbourg court-JAMNEWS.NET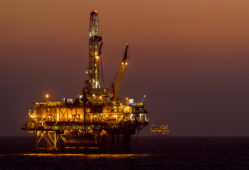 Azerbaijan's gas production overtakes oil in 2021
Oil and gas condensate production rose by 0.1 percent last year from a year earlier to 34.581 million tonnes, while natural gas output increased 18.1 percent to 43.864 bcm.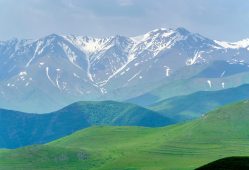 Azerbaijan, Armenia inch towards establishing key rail, road link
Azerbaijani President Ilham Aliyev and Armenia Prime Minister Nikol Pashinyan appeared to make some progress in two remarkably productive face-to-face meetings in quick succession late last year, though periodic outbreaks of violence hang over prospects for further discussions.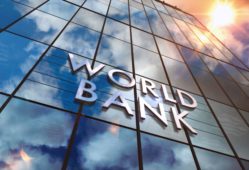 World Bank projects slowdown in economic growth in Central Asia and South Caucasus in 2022-23
The World Bank forecasts that economic growth in Europe and Central Asia will slow to 3 percent in 2022, as domestic demand stabilises, and 2.9 percent in 2023, as external demand plateaus and commodity prices soften.
Azerbaijan inflation up 6.7% year-on-year in 2021-Statistics Committee