Armenia's economic activity expands by 9.6% yr/yr in January-March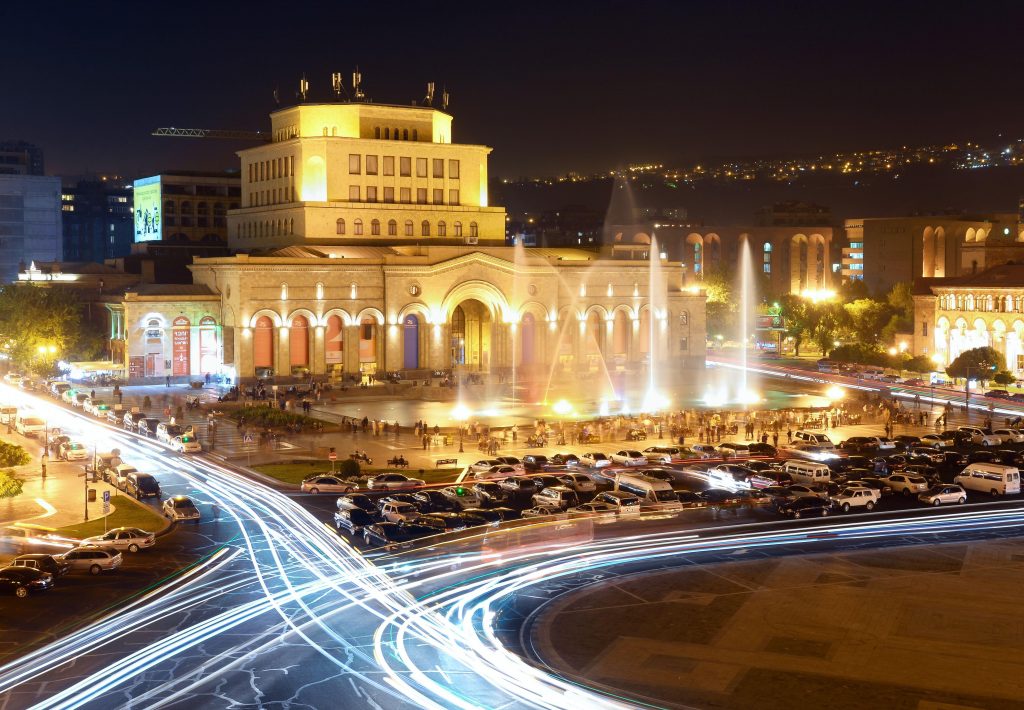 Yerevan, the capital of Armenia (Alamy)
YEREVAN
Armenia's economic activity grew by 9.6 percent year-on-year in the first quarter of this year backed by real sector growth.
In March alone, economic activity expanded by 6.7 percent year-on-year and by 8.4 percent compared to February this year.
Industrial output rose by 3.1 percent year-on-year in the first three months of the year, construction rose by 6.2 percent and the service sector expanded by 22.2 percent compared to January-March 2021, the State Statistics Committee said. Agriculture contracted by 5.4 percent.
Armenia's economy has expanded by 5.7 percent last year, backed by a rise in prices for commodities on world markets, growth in agriculture and robust tax collection. The country's economic activity index grew by 5.8 percent year-on-year, supported by the growth in almost all sectors of the economy.
In nominal terms, gross domestic product (GDP) was 6.983 billion drams ($13.9 billion).
The ex-Soviet country's economy returned to growth in the second quarter of the last year and expanded by 13.1 percent year-on-year.
The World Bank projects Armenia's growth at 4.8 percent in 2022. The bank said in January that economic growth in Armenia was expected to accelerate in 2023, as robust private consumption and a more stable investment climate supported domestic demand and offset the drag from ongoing fiscal consolidation. The forecast is predicated on an easing of geopolitical tensions, limited pandemic-related disruptions supported by progress with vaccinations, and improving consumer and business confidence. Weighing on the outlook are legacy structural issues and weaker oil prices in Azerbaijan, as well as challenges with reform implementation in Armenia.
The International Monetary Fund (IMF) downgraded its economic growth projection for Armenia to 1.5 percent in 2022 from a previous forecast of 4.5 percent.
In March, Fitch Ratings downgraded the economic growth projection for Armenia to 1.3 percent from 5.3 percent.
Fitch said that growth effects would be the conflict's main transmission channel to the public finances for Armenia and the country's fiscal deficit would remain over 5 percent of GDP this year and planned consolidation is likely to be deferred. Armenia has a high component of foreign-currency debt in total government debt, but exchange rates have so far weathered the shock well created by the war, recovering early losses.
Fitch said that this probably reflected market expectations of continued official sector support. The IMF and Armenia reached a staff-level agreement with the IMF on the latest review of its SBA in March.
"Still-high nominal GDP growth and our exchange-rate forecasts mean that we expect government debt/GDP to decline in both these sovereigns in 2022," Fitch said.