FOCUS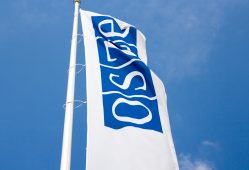 Little sign of common ground after a week of talks between Russia and the West
The talks took place in three European cities and while each side acknowledged that the other had taken care to listen, neither side appeared ready to give any ground on matters of fundamental importance to the other.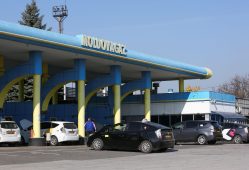 Gazprom may halt supplies to Moldova if payment deadline not met
The recurring financial dispute could have political repercussions as well for the country's pro-Western government as it grapples with the geopolitical realities of being dependent on Russia to keep its 2.5 million people warm.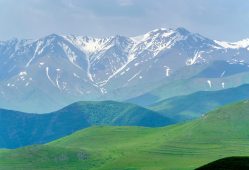 Azerbaijan, Armenia inch towards establishing key rail, road link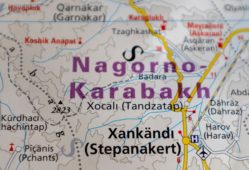 Fresh border violence threatens fragile Azerbaijan-Armenia peace talks
A day of clashes on the border separating Armenia's eastern Gegharkunik province and Azerbaijan's Kalbacar district left three Armenian servicemen and one Azeri dead.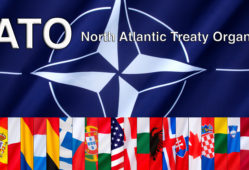 NATO sees "real risk" of new conflict, but talks with Russia to proceed
The talks in Brussels were the first meeting of any sort for more than two years within the Russia-NATO Council.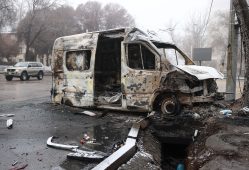 Kazakhstan president says Russian troops to leave, criticises predecessor
Tokayev also named a new prime minister and announced measures to instil public confidence in state institutions.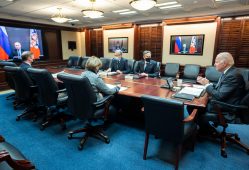 Differences persist at Russia-U.S. talks, but Moscow vows no Ukraine invasion
After eight hours of talks in Geneva, neither side appeared to give any ground. But both expressed willingness to keep talking.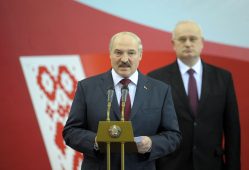 Proposed Belarus constitutional changes designed to strengthen Lukashenko's grip on power
The project was launched in the aftermath of last year's unprecedented mass protests which clearly jolted Lukashenko after his disputed re-election to a sixth term and the widespread, and often brutal, use of security forces and the courts to crush dissent.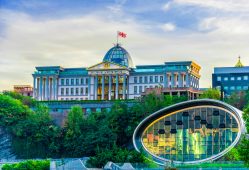 U.S. criticises Georgia for eliminating rights watchdog
The U.S. embassy said the parliamentary vote doing away with the office of the State Inspector General undermined Georgia's efforts to build durable, transparent democratic institutions.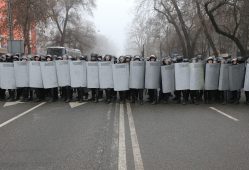 Kazakhstan President tells Putin unrest was "attempted coup"
A total of 7,939 people have been detained in connection with the unrest, Kazakhstan's Interior Ministry said. Tokayev said a death toll, including civilian casualties, was being established.