South Caucasus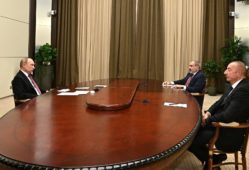 Aliyev-Pashinyan meeting underscores Russia's major role in regional settlement
A joint statement at the end of the meeting said the two sides remained committed to the agreements reached after the end of last year's 44-day "second Karabakh war".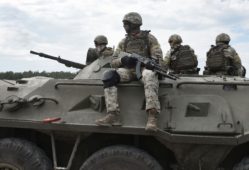 New flareup of Armenia-Azerbaijan hostilities, casualties reported
The renewed violence coincided with efforts to resolve two issues hindering a durable peace between the neighbours – demarcation of the border and an agreement on allowing free transit for Azerbaijan to its exclave of Nakhchivan.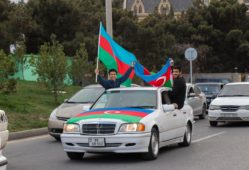 Azerbaijan marks victory in 2020 war against Armenia, but peace still distant
Azerbaijan held grandiose celebrations to mark victory in a brief war to de-occupy territory held for 30 years by Armenia, but a formal peace eludes negotiators and violent incidents still punctuate the region.
OPINION-Iran–Azerbaijan crisis points to shifting regional currents-RUSI
Since late September, relations between Iran and Azerbaijan have deteriorated markedly.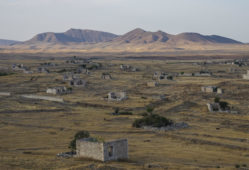 Rapid breakthrough unlikely in deadlock on Armenia-Azerbaijan transit routes
Little common ground has been found on the main issues separating the two ex-Soviet states – principally the restoration of blocked transit routes, now the focal point of attempts to move on from the hostilities.