Ukraine marks Easter with no cease-fire, Zelensky meets top U.S. officials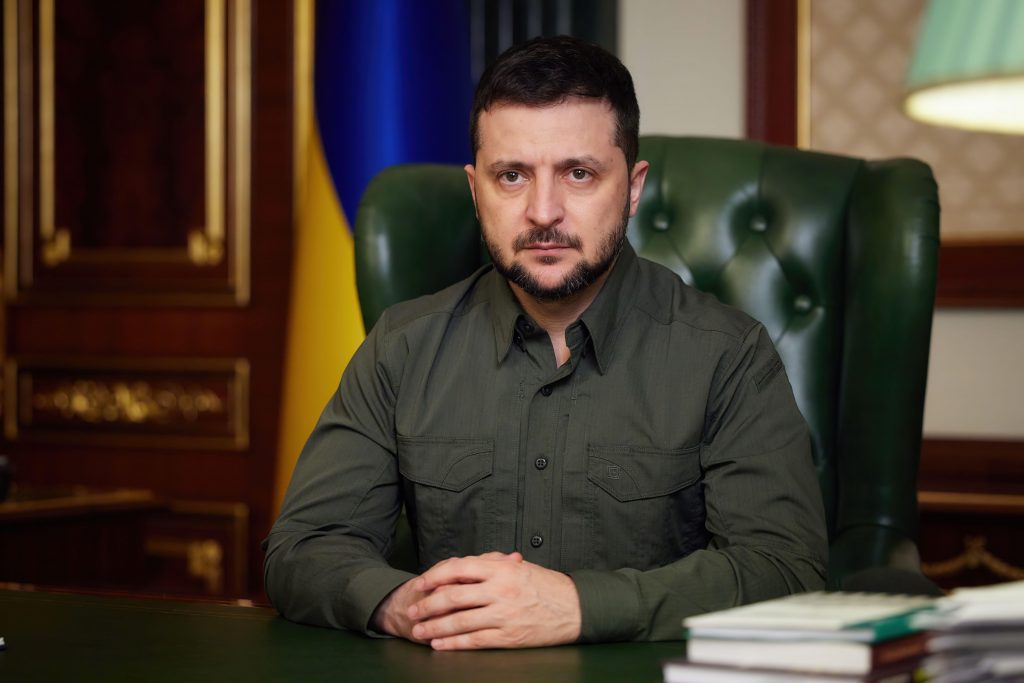 Alamy
Ukraine marked Easter, the most important event on the Orthodox calendar, without a cease-fire as Russia intensified its attacks on a range of cities and two top U.S. diplomats offered more aid and supplies after talks in Kyiv with President Volodymyr Zelensky.
Zelensky had been bitterly critical of Moscow for what he said was its refusal to observe a cease-fire and offered an impassioned holiday message, vowing his country would overcome adversity, and beat back the two-month-long Russian onslaught and take back territory seized from it.
Pope Francis called for an end to the war saying: "The attack must be stopped, to respond to the suffering of the exhausted population." Ecumenical Patriarch Bartholomew, head of the world's 260 million Orthodox Christians, called for humanitarian corridors in the besieged port city of Mariupol.
Ukrainian officials proposed new talks with Russia – specifically on tackling the long-running humanitarian crisis in Mariupol. But Moscow said nothing about the appeal.
U.S. Secretary of State Antony Blinken and Defense Secretary Lloyd Austin met Zelensky in Kyiv – a sign of confidence at Ukraine's achievements in containing Moscow's attempt to move on the capital last month. The two cabinet secretaries offered more than $700 million in additional financing to Ukraine and other countries in the region coping with an influx of more than 5 million Ukrainian refugees – including $322 million in new foreign military financing for Kyiv.
"It will provide support for capabilities Ukraine needs, especially the fight in the Donbas," a senior U.S. official told reporters in Poland after the talks were over and the pair had left Ukraine. "The assistance will also help Ukraine's armed forces transition to more advanced weapons and air defence systems, essentially NATO capable systems."
The two secretaries said the United States would soon reopen its embassy in Kyiv – with a newly-appointed ambassador after the post was vacant for two years.
In his meetings with Western leaders and addresses to many of the world's parliaments, Zelensky has pleaded with Western countries to provide more weaponry – and to install a "no fly" zone over Ukraine to reduce the threat of Russian attacks. NATO has ruled out any such measure and the United States at the weekend again said the new assistance did not imply the direct involvement by U.S. troops.
New Russian attacks on Azovsteel plant
Ukrainian officials said Russian forces had launched fresh attacks on the Azovstal steel mill in Mariupol despite Kremlin leader Vladimir Putin's assertion last week that it was sufficient to seal off the plant. The plant is the last stronghold of Ukraine's defenders in the shattered city and more than 1,000 residents have also sought refuge inside the vast network of tunnels and underground spaces.
Attacks in the Donetsk region killed five people and three died in the Kharkiv region – two more focal points of Russian advances. On Saturday, Russian shelling hit civilian targets in the key Black Sea port of Odesa, killing eight, including a three-month-old baby and her mother, an incident that particularly enraged Zelensky and many Ukrainians.
Top Ukrainian negotiator Mykhailo Podolyak called on Russia to observe a "real Easter truce", to open the corridors and for talks to discuss exchanges of military and civilians. An adviser to Zelensky later issued a similar proposal.
Talks between Moscow and Kyiv on ending the fighting have been virtually at a standstill since the end of March – stalled apparently by the discovery of hundreds of bodies of civilians in towns abandoned by Russian forces as they refocused their campaign on eastern Ukraine. Moscow, which says it launched the invasion to "demilitarise" and "denazify" Ukraine, now sees the capture of the mainly Russian-speaking Donbas region as its main objective.
"Minor" Russian advances: British intelligence
Zelensky has said that if the defenders holed up in the Azovsteel complex are killed, Ukraine will withdraw from further talks.
British intelligence at the weekend said the new orientation of the Russian advance had produced  "minor advances in some areas"  but "without sufficient logistical and combat support enablers in place, Russia has yet to achieve a significant breakthrough". Moscow's continued drive to subdue Mariupol, it said, had "exhausted many Russian units and reduced their combat effectiveness".
In his forthright Easter message, the president expressed the fury of Ukrainians at the invasion, decrying his people's "very difficult ordeals. Let us reach a just end on this path – the beginning of a happy life and prosperity in Ukraine!
"The great holiday today gives us great hope and unwavering faith that light will overcome darkness, good will overcome evil, life will overcome death, and therefore Ukraine will surely win!"
On Saturday, Zelensky disclosed that Blinken and Austin were coming to Kyiv at a news conference staged in a Kyiv metro station.
He told journalists he stood for a diplomatic solution and direct talks with Putin because "it can stop the loss of thousands, tens of thousands, and with such neighbours — hundreds of thousands, and maybe even millions of lives. I do not want that (…) I insist on further direct talks with Putin. I'm not afraid for my safety, because Ukrainians aren't afraid either (…) I don't want to, but I have to."
Putin has rejected Zelensky's calls for direct talks with the Ukrainian leader for the past year and dismissed Kyiv's leadership as a "gang of drug addicts and Neo-Nazis".