FOCUS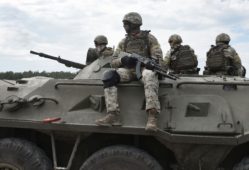 New flareup of Armenia-Azerbaijan hostilities, casualties reported
The renewed violence coincided with efforts to resolve two issues hindering a durable peace between the neighbours – demarcation of the border and an agreement on allowing free transit for Azerbaijan to its exclave of Nakhchivan.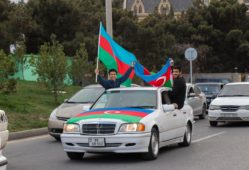 Azerbaijan marks victory in 2020 war against Armenia, but peace still distant
Azerbaijan held grandiose celebrations to mark victory in a brief war to de-occupy territory held for 30 years by Armenia, but a formal peace eludes negotiators and violent incidents still punctuate the region.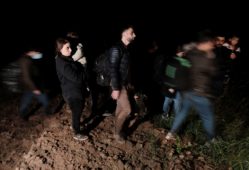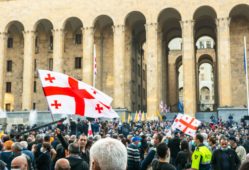 U.S. criticises Georgia's local elections, won by ruling party, Saakashvili calls for more protests
Run-off votes were held last weekend in the poll, seen as a test for the ruling party after a year-long standoff between the Georgian Dream and the opposition United National Movement,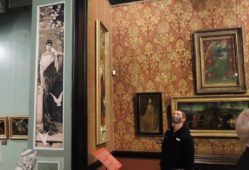 Kotarbinski – the search for a new Ukrainian identity in an old Polish artist
Polish artist Wilhelm Kotarbinski is now being exhibited in Kyiv as a part of the new identity of the city that he called home for much of his life.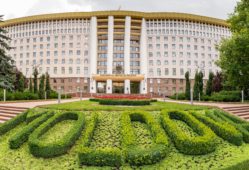 Russian gas starts flowing to Moldova after hard-fought deal with Gazprom
A deal is described by the ex-Soviet state's pro-Western president as a "positive precedent" despite a steep increase in price.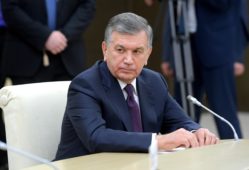 Uzbekistan's reformist president easily secures re-election
Mirziyoyev faced four rivals, but the issue was never in doubt in a contest described by monitors from the OSCE as offering voters few opportunities to see any interaction between the candidates.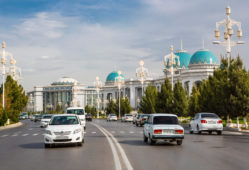 Turkmenistan tackles COVID crisis, while making no admissions
Since the 2020 worldwide outbreak, Turkmenistan has remained one of five countries – along with North Korea and three Pacific island states – to report no COVID cases.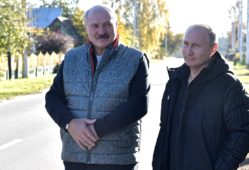 Lukashenko, Putin shift focus to Ukraine, little prospect for new Donbas talks
Alexander Lukashenko and Vladimir Putin have altered their tactics in recent weeks and now focusing the attention of their growing alliance of sorts directly on Ukraine.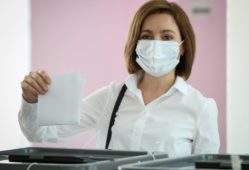 Moldova's prosecutor general removed, President Sandu intensifies campaign against corruption
Moldova, wedged between Ukraine and Romania, has long been regarded as a watchword for corruption, money laundering, and the trafficking of women to neighbouring countries in Europe as prostitutes.