Fitch revises International Bank of Azerbaijan's outlook to Stable from Positive, affirms at 'B'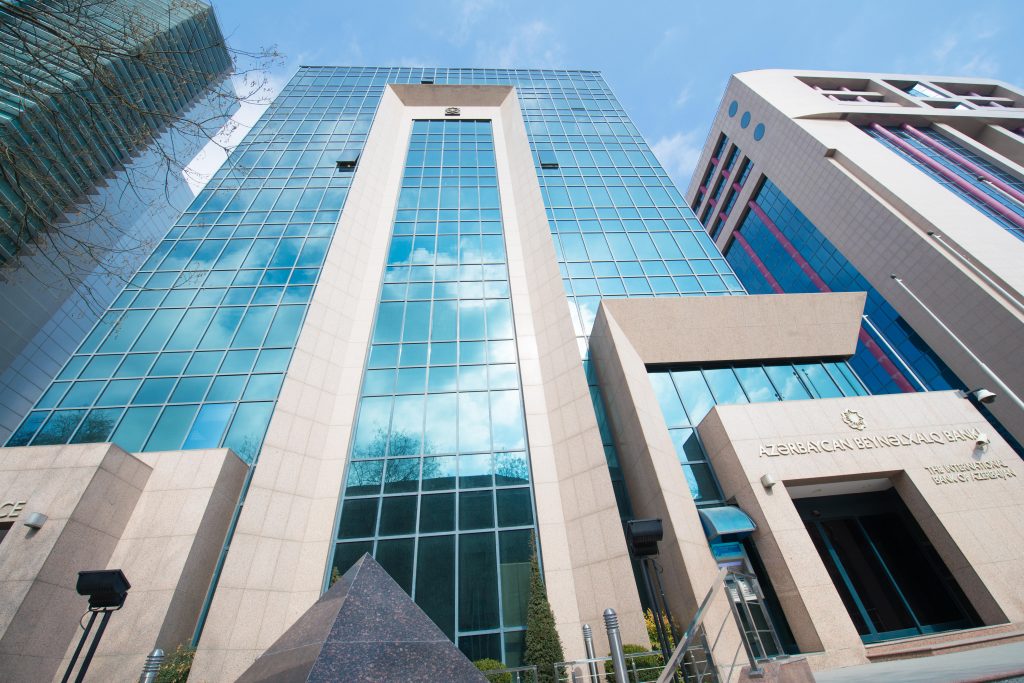 International Bank of Azerbaijan (Alamy)
BAKU
Fitch Ratings has revised the International Bank of Azerbaijan's (ABB) outlook to Stable from Positive while affirming its long-term Issuer Default Rating (IDR) at 'B'.
Fitch said it had withdrawn IBA's Support Rating and Support Rating Floor as they are no longer relevant to the agency's coverage following the publication of our updated Bank Rating Criteria on 12 November 2021.
The agency said that ABB's ratings were based on the bank's intrinsic credit strength, as measured by its Viability Rating (VR) of 'b'. The ratings continue to capture risks stemming from a volatile and cyclical operating environment in Azerbaijan and ABB's high-risk appetite reflected in a sizable direct exposure to currency risks.
The ratings also capture ABB's solid financial metrics, including large capital buffers, reasonable asset quality underpinned by a high 59 percent share of low-risk assets, decent profitability in the past three years and adequate liquidity. The VR of 'b' is one notch below the 'b+' implied VR, due to its risk profile, Fitch said.
ABB's open-currency position (OCP) amounted to 59 percent of regulatory capital ($471 million) at the end of the first quarter of this year – a moderate improvement from 77 percent ($521 million) a year before.
ABB had consistently reduced OCP in the previous four years to 38 percent of the capital at the end of 2021, before the bank widened the position both in absolute and relative terms as a result of several large transactions in early 2022.
"Although ABB has returned to its trajectory of reducing OCP, this has been delayed by the decision to temporarily reverse OCP, which Fitch views as an indication of higher risk appetite and a more aggressive stance towards currency risk. This drives the revision of the Outlook on the IDR to Stable from Positive," the agency said in a report.
"Nevertheless, we believe that ABB's capital buffer is currently sufficient to withstand a significant currency shock, given the comfortable cushion of ABB's regulatory Tier 1 capital ratio over the statutory minimum."
The state-owned International Bank of Azerbaijan reported a net profit of 139,592 million manats ($82 million) in 2021, 22 percent down from a year earlier.
The bank said that its assets rose by 27.7 percent year-on-year to 11.75 billion manats, while its liabilities rose by 33.9 percent to 10.05 billion manats.
ABB's loan portfolio rose by 23.4 percent last year to 2.96 billion manats. The bank's deposits rose by 52.9 percent to 8.70 billion manats, while its capital rose by 0.3 percent to 1.70 billion manats.
Established in 1992, ABB, the largest bank in Azerbaijan by assets, said in 2019 that it had completed its recovery, paving a way for its planned privatisation.
Last year, the International Bank of Azerbaijan rebranded its name to ABB from IBA as a part of a large-scale transformation aimed at the implementation of a new business model.