OPINION – Peace as Profit
(The Tribune strives to adopt a neutral position in its news coverage at all times. In our opinion pages, we encourage external contributors to express their views. These views are the authors'; they do not necessarily reflect the views of The Tribune
Irina Tsukerman is a New York- based human rights lawyer and national security analyst. The opinions expressed here are her own. )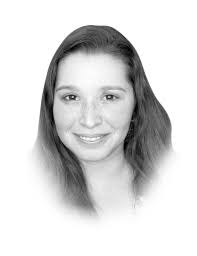 by IRINA TSUKERMAN
War is good for business, goes the old saying
This adage is applicable to more than just defense industries.  Some of the longest running international conflicts – between Azerbaijan and Armenia, Israel and the Palestinians, Morocco and Algeria-backed separatist organization Polisario, and India and Pakistan, all share several common denominators despite different cultures, histories, geopolitical positions, and political and economic climates.
The first is the role of media campaigns and information warfare operations in spreading disinformation, stoking tensions, and drumming up internal support against the other side.
However, the media of the parties to the conflicts of tensions – whether or not it is controlled by the government or maintains a culture of deference to the government's position is only part of the issue.
A far bigger problem at times can be the involvement of external press in contributing to the climate of mutual distrust and political entrenchment.
At times, that is due to the media's general interests in conflicts, since good news can be a bit hard to sell to the oversaturated market, particularly in recent years.
On the other hand, willingness of state actors and their affiliates to fund media campaigns abroad contributes to the sense of defensiveness in their opponents, creates additional hostility, and attracts "sharks" – external participants ready to make political or financial profit from an unwelcome and unnecessary involvement, which only escalates the situation.
The conflict quickly turns into a profiteering machine, with various actors incentivized to keep it going for as long as possible, preferably indefinitely.
International bodies grow layers of bureaucracy specifically designed to ensure nothing can be accomplished without several rounds of backdoor deals.
"Independent" NGOs claiming to monitor the situation and declaring their own authority on the matter by virtue of securing appropriate political backing from interested parties on both sides settle in and begin investigations that can then be disputed forevermore.
They organize endless meetings and conferences, and take up innumerable print or digital pages of op-eds, studies, and other commentary on the events in question that their counterparts on the other side can eviscerate going back and forth until the next issue.
This self-perpetuating cycle is beneficial to all involved; it creates jobs for journalists, activists, community organizers, fundraisers, humanitarians, NGO staffers, and future bureaucrats of all ilk, particularly in countries with otherwise stagnating economies.
Not be forgotten are the lobbyists. Some lobbyists claiming to represent Armenian interests in the United States, have salaried overhead; while a portion of the raised proceeds go towards projects in Armenia and the formerly occupied territories, the final outcome of the spending is in question.
The journalists who have traveled to the de-occupied Azerbaijani lands note the complete, seemingly wanton, aggressive destruction of infrastructure.
What happened to all the projects that were supposed to be financed by these lobbyists and by international humanitarian aid?
For nearly thirty years since the dissolution of the Soviet Union, there was no real incentive for the international community – starting from the UN and the OSCE – down to various conflict "monitors" and digital warriors to contribute to a peaceful resolution of the Azerbaijan-Armenia conflict which would naturally entail enforcing the law and returning occupied lands to their rightful owners.
It is not that the legal situation was so complex or that there could not be a humane way to enforce the legal provisions but that resolving the conflict would, in the minds of the involved "process professionals", deny them years of collective expertise, funding, and occasions for social gatherings and media appearances.
The incentive system in place is geared towards creating and continuing conflicts, not resolving problems and rewarding decisive solution-oriented actions by state and private actors.
In reality, however, we are already seeing the signs that such thinking is at best mistaken and at worst suffers from artificially enforced delusions.
The reconstruction of Karabakh alone promises lucrative deals galore, particularly for those parties who proved themselves to be instrumental in helping solve the problem.
Azerbaijan will continue to maintain a thriving and active defense industry, but with the refugee crisis out of the way, and now no longer having to deal with the occupation-related financial burdens, the spending can be freed up for civic society building, real estate development, investment in technology, and attracting human capital – all areas where there is plenty of room to earn handsomely, should one choose to do so.
There is money to be made in humanitarian innovation, such as development of novel ways of landmine clearance, with investors making the cuts of profits which eventually could end up to billions.
There is potentially unlimited room in smart technology development and creation of hi-tech hubs in liberated areas; a Caucasus version of the Silicon Valley can bring about global financial breakthroughs just as the rise of social media companies in California once did.
Diplomatic efforts towards reconciliation through grassroots/people-to-people initiatives and public/private partnerships can easily replace the never-ending conferences on peacebuilding.
The Abraham Accords in the Middle East did not impoverish the participating states, nor kill their NGO scene. On the contrary, assorted facilitators and brokers of business deals jumped upon the opportunity to bring companies and government sectors together and get their cut – and that is exactly what happens in healthy economies. In peaceful conditions, cultural, educational, and cooperative research sectors flourish – and so do organizations involved in creating and shaping that climate.
So what has been the obstacle in shifting the thinking from making money from destructive and hopeless endeavors to utilizing the skills towards a common good?
One perhaps controversial observation is that the "peacemongering" conferences do not require much effort or creativity and attract the "parasite" minded who feed off ossified ideas and resist changes that require mental and institutional flexibility and resilience.
By contrast, "peacebuilding" – where a constructive approach is key and progress needs to be practicable and measurable – requires the presence of "doers", who are ready to change their approach at a moment's notice, who are willing to take risks, and move across sectors – and most importantly, who can contribute both original ideas and action that it takes to implement them.
It is not that the financial incentive is lacking. Construction of healthy society has more room for more diverse sectors of activity, and consequently are more profitable for more people.
But those who prefer to monopolize the scene without having to do much other than spouting recycled tropes are not the ones to benefit from such conditions, and therefore prefer the status quo, no matter how limiting and at the end of the day, less lucrative.