Alla Klimenko: Taking control in Kyrgyzstan's male dominated IT-industry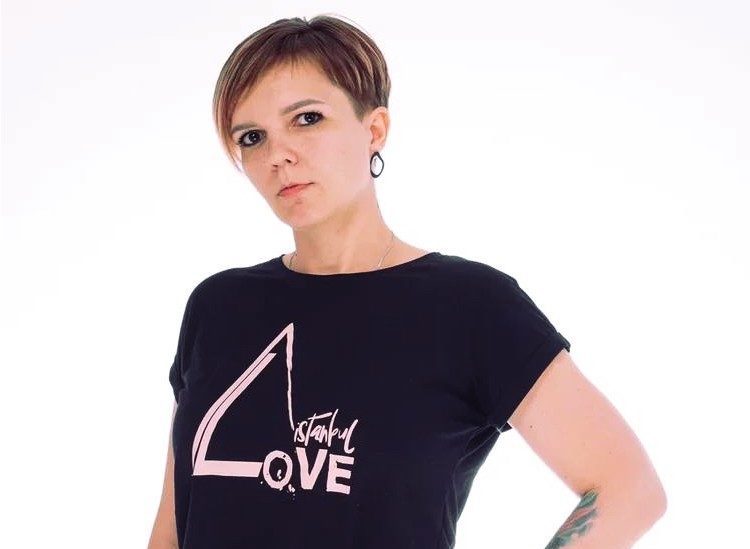 https://www.linkedin.com/in/alla-klimenko
Age: 35
Origin: Bishkek, Kyrgyzstan
Based in: London, UK
Education: Ala-Too International University in Bishkek
Occupation: Founder & CEO – Mad Devs
Klimenko has been fiercely independent since childhood and excelled in maths and physics at school. Alla Klimenko was inspired to study computer engineering at university by her father, an electronics engineer, and her high school computer science teacher, who was specially invited to train the students in Klimenko's class. At university, she was one of the best in her predominately male class and her teacher would frequently hold her up as an example to her fellow students stating, "Even the girl can do this, and you can't?"
Klimenko left her first husband, who she married while at university because he wanted her to be a stay-at-home mother and she left her second husband, the father of her son, because he did not share her ambition. Kilmenko's ambitious goal was to start her own software development company, she reached this goal in 2016 when she founded Mad Devs.
The core team of developers who started Mad Devs with Klimenko had already been working together for more than a decade. Together they created Namba, a consumer tech company that started as an online TV platform, progressed into an app-based ride-sharing service in 2012 and then added food delivery in 2013, a year before the launch of Uber Eats. Not satisfied with those challenges, the coders, including Klimenko, started their own company.
Mad Devs now has clients all over the world. Most projects they take on last six months and cover everything from developing user interfaces and improving user experience, frontend and backend development, mobile apps development, quality assurance and building infrastructure. Mad Devs international success can be down to its geography, Kyrgyzstan is a cheaper alternative to Ukraine but yet more upmarket than India. Mad Devs developers are now in competition with Russia, Singapore, and Thailand.
Aziz Soltobaev, co-founder of KG Labs says Mad Devs is "one of the top local companies" in Kyrgyzstan's tech scene. Mad Devs customers include Eatigo, a Bangkok-based restaurant booking service with more than a million users across Southeast Asia, Zentist, a Silicon Valley-based dental services platform and artificial intelligence–meets–blockchain concept called Neureal.
It is unusual to have such a successful tech company in Kyrgyzstan because almost all talented young people leave to work in Kazakhstan or Russia, where average wages are four and eight times that of those in Kyrgyzstan, respectively. However, Klimenko is convinced that if you pay workers the right amount, they would rather stay in their own country than move abroad.
What comes as a surprise to most is that Klimenko hasn't coded since university, she realised that project management in tech was more her forte. Andrew Minkin, one of Mad Dev's other co-founders says it's "unique" for someone to have Klimenko's communications and sales skills while still being on the same intellectual level as the coders themselves. This allows her to effectively run the company and take the pressure off the coders by taking responsibility for mistakes, as well as coordinating and negotiating with customers and projects.
Tech CEO isn't the usual career path for a Kyrgyz woman, some men who worked with Klimenko could not come to terms with the fact that a woman was in charge of them and so they quit because of it. Klimenko firmly believes that women have the advantage in the IT sector as they are more flexible and can establish communications faster, both qualities which are essential for working in the industry.
In order to address the gender imbalance in the tech world, Klimenko is planning to start a girls-only internship, as she believes that many women are usually far better qualified than they say in their applications. Klimenko believes the problem also stems from Kyrgyz society. Many women are told that they are not smart or capable enough, and as a result, they develop fears and complexes which stop them from working to their fullest potential.
In September 2017 Klimenko spoke about the advantages and prospects of working in the IT field, specifically for girls at the social project #ProgrammerAyimdar. 600 Kyrgyz women between the ages of 15-37 applied to participate in the project but only the 40 most enthusiastic were chosen by the judges. The main goal of the project was to expand Kyrgyz women's economic opportunities through training in practical skills in the field of information technology, increasing literacy, developing leadership and entrepreneurship.
Klimenko also organises a general internship in order to solve the issue of brain drain in Kyrgyzstan. Mad Devs tackles this by training dozens of enthusiastic interns who have no formal training. The team calls this gruelling programme "The Hunger Games," which ends with a "hell week" during which the office sofas become makeshift beds.
Klimenko is now in the process of expanding Mad Devs and opening up an office in London.
Quote: "We collect people who want to become developers and help them prepare. We don't have oil … we just have to use what we have, our brains."
Sources: Calvert Journal, Kaktus.media, Kabar.kg, Ozy.com