Ana Robakidze: creating high-quality, interactive API documentation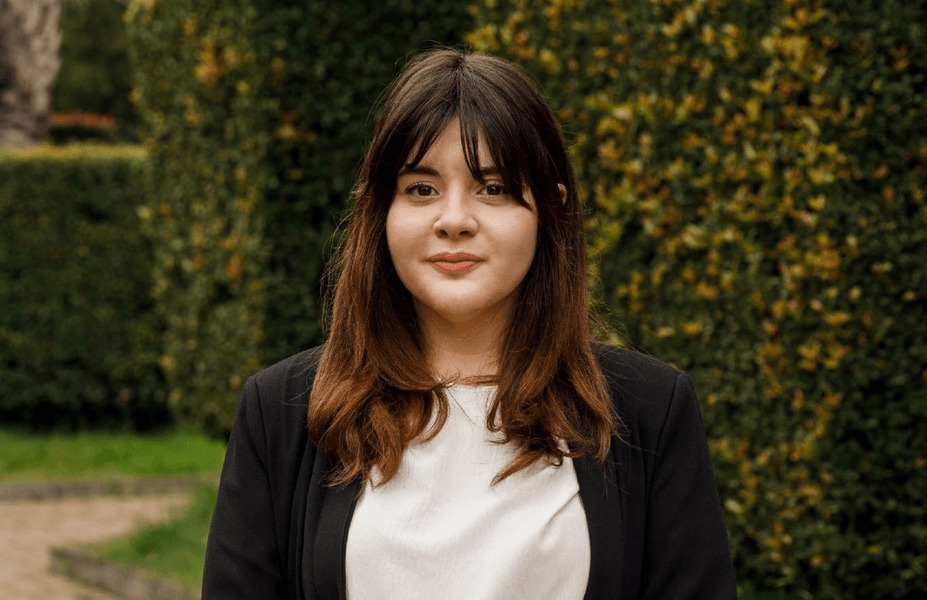 under30.ge
Age: 28
Origin: Georgia
Based in: New York, US
Education: New York Institute of Technology
Occupation: CEO and co-founder of Theneo
Ana Robakidze began coding at the age of 13 and immediately knew it was her calling and passion in life. Robakidze loves writing code, but also likes to see the results. The first website she created hosted movies and TV shows and received a lot of traffic. The success of her website and the possibility that with code she could make a product used by thousands of people and transform and improve lives, encouraged Robakidze to continue coding.
At school, she received no support and was generally discouraged from programming. She was told that there were no women in the tech field and when she did well in maths class, her teacher told her she had a 'man's brain'. This experience in school led her to go abroad to continue her studies. For Robakidze, America was the obvious choice as most international tech giants are located there.
As soon as Robakidze arrived in New York to study computer science, she became actively involved in many co-curricular university clubs. She eventually became the president of the Society for Women Engineers. Robakidze's participation in this club helped prepare her for life as an entrepreneur and developed her leadership skills. During her studies, she got accepted into her dream internship at Google, where she had the opportunity to work with several departments and see how they created different products. Robakidze graduated from the university with honours and was the valedictorian of her class.
After graduation, Robakidze worked for a consulting company on Wall Street. However, her entrepreneurial spirit pushed her towards founding her first start-up, Boxii, in her spare time. Boxii was created as a solution to find affordable storage space for international students to leave their belongings during the summer holidays. Robakidze planned for physical boxes to be housed in stores around the city that could be unlocked with your phone. The idea was for Boxii to be as convenient as ordering an Uber. The user would select a box at the nearest location, decide what size and for how long they needed to rent it, and then go to the location, unlock the box, and drop off the items.
After months of hard work, Robakidze had a product, but Boxii's business model meant they had to convince not only customers but also store owners to join. A social media campaign attracted lots of interested customers, but the store owners were harder to convince. Robakidze knew she had to hire a sales team and more boxes. She didn't have the money for that, so she started looking for investors and incubator programmes.
Boxii was showcased at TechDay, America's largest start-up event attended by 20,000 people. They received a lot of feedback at TechDay, with the most common criticism being security. Robakidze felt that many people did not take Boxii seriously because of her age — she was only 22 at the time. She was surprised by this because she had heard so many stories of founders starting their company in their 20s and making a success out of it. Further investigation showed that the average age of a start-up founder is 42.
Logistically, Boxii turned out to be too complicated and Robakidze ended it. She had naively believed that just having a good idea guaranteed success. Another problem with Boxii was that her team was not diverse enough. They were all engineers and none of them had business experience. Despite its failure, Robakidze learned a lot while working on Boxii and with it, she gained precious experience in dealing and negotiating with potential investors. She was not deterred from this first entrepreneurial failure as 90 percent of new start-ups fail.
In 2020, Robakidze was excelling in her career. She was promoted to head of the engineering department at Clientela, a software company with global operations. While working there, Robakidze noticed there was no way to create quality API documentation quickly and easily. Therefore, Robakidze created a platform to simplify the process. She built it solely for her personal use at first, but a lack of a similar platform was felt by her developer friends, so Robakidze made an available Beta version in August 2021.
Robakidze's platform to create straightforward and clear API documentation became extremely popular and so she teamed up with fellow Georgian Maria Doliashvili to start Theneo. Doliashvili has experience working with a number of technology giants, including Google, Twitter, Microsoft, and Facebook and she worked on Theneo's content automation. Robakidze conducted market research and built a business and financial model which clarified the value of her new start-up.
While in Tbilisi, Robakidze decided to enter Theneo into Gita, a local start-up competition. Theneo received 100,000 lari (30,000 euros) and Robakidze got the chance to attend a week-long mentorship and pitching Bootcamp with experts from the EU and Silicon Valley. Gita named Theneo 'most likely to be the next unicorn', a title that gave Robakidze a boost of confidence and Theneo received a lot of attention from the media and investors. In the month following her successful pitch at Gita, Robakidze spoke to more than 50 investors. After receiving tremendous interest and several promising offers, Robakidze set a strict deadline and made a decision based on the investors she believed would make Theneo successful in the long run. With the Gita grant, the TBC competition, and all the investments, Robakidze raised a total of $900,000 for Theneo.
Theneo officially launched in October 2021 and one month later was valued at $10 million. This success allowed Theneo to be accepted into Y Combinator for the winter 2022 programme. Y Combinator is one of the most important start-up acceleration programmes in the world and takes place in Silicon Valley. This year, Theneo also received funding from Axel, the Georgian Angel Investors Network. Today, more than 1,200 companies use Theneo — 90 percent of those companies are in the U.S. market and the rest are based in Europe, including Georgia.
Quote: "A girl should be two things: who and what she wants."
Sources: forbes.ge, theneo.io, medium.com, nyit.edu, 1mwis.com, pashainnovation.com, Linkedin