Armenia expects its tourism sector to grow this year, but still far from its 2019 level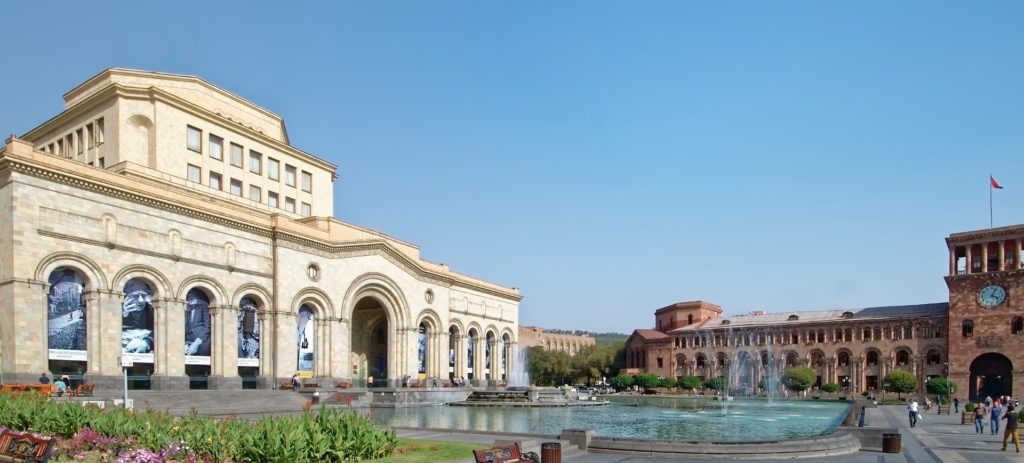 Yerevan, capital of Armenia (Pixabay)
YEREVAN
Armenia expects its tourism sector to grow this year, but the growth will be far from the 2019 level, Economy Minister said.
Vahan Kerobyan told reporters that he expected the tourism sector to grow by 319 percent this year compared to 2020, but it would decline by 20-25 percent in comparison with 2019. Experts said the minister's projections for this year were too optimistic.
The Central Bank governor said that Armenia's tourism industry growth this year would make 25-30 percent of the 2019 level.
"We believe that this is a good figure for 2021, but efforts need to be made to ensure that as many citizens are vaccinated (against coronavirus) as possible," Martin Galstyan told reporters.
According to Armenia's National Statistical Committee, the number of foreign tourists visiting Armenia plummeted to 375,216 in 2020 from 1,894,377 in 2019.
Tourism stands out as one of the strongest potential drivers of inclusive economic and social growth in Armenia. International visitors contributed over $1.2 billion to the local economy through their spending in 2019, representing more than 20 percent of Armenia's export receipts.
Armenia has been demonstrating rapid growth in recent years, but the ex-Soviet country's economy suffered from restrictions aimed at containing the COVID-19 pandemic and a six-week conflict between Azerbaijan and ethnic Armenian forces over the Nagorno-Karabakh region and surrounding territories.
The ex-Soviet country accepted a Russian-brokered ceasefire to end the bloody conflict which secured territorial gains for Azerbaijan. The country's economy contracted by 7.6 percent in 2020, reflecting the decline in services and trade.
The International Monetary Fund (IMF) said last month it expected Armenia's economy to expand by around 1 percent in 2021 followed by 3.5 percent growth next year, although the recovery will be protracted due to the impact of the coronavirus pandemic and war over Nagorno-Karabakh.
The Fund said that the economic recovery should be supported by "immediate policy priorities, including fast-tracking large-scale vaccinations, timely implementing planned public investment and protecting vulnerable households."
The government forecasts economic growth of 3.2 percent in 2021, although Finance Minister Atom Janjughazyan said in December that achieving that level of economic growth "would require hard work."
According to the World Bank, Armenia's GDP growth is projected to recover partially in 2021 (to 3.4 percent) and more strongly in 2022 (4.3 percent). The recovery will be slow and the economy is unlikely to return to pre-COVID output levels until 2023.
Asian Development Bank (ADB) said last month that after two waves of COVID-19 infections in 2020, Armenia's transmission rate declined substantially in the first two months of 2021, only to start increasing again in early March.
"Amid heightened political uncertainty as the country heads to snap legislative elections in June 2021—and with recovery from the pandemic taking longer than expected but most restrictions eased—growth is projected at 1.8 percent in 2021, accelerating to 3.0 percent in 2022," ADB said in its economic outlook.