Armenia PM Says Military Coup 'Imminent'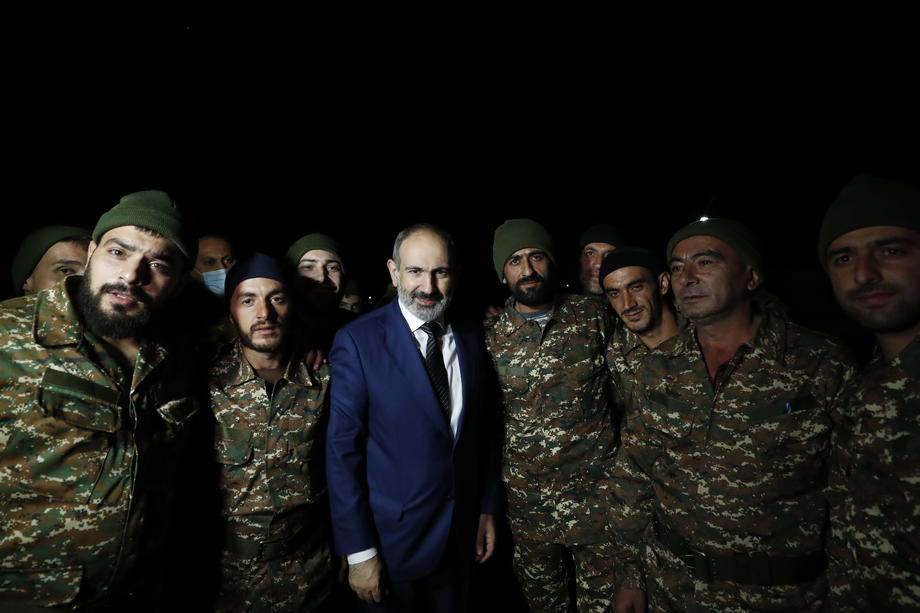 TIGRAN MEHRABYAN / ARMENIAN PRIME MINISTER PRESS SERVICE / PAN PHOTO
Armenian Prime Minister Nikol Pashinyan says there is an imminent threat of a military coup in the country, following explicit threats by the army demanding he and his government resign.
Pashinyan has faced protests and calls to resign after the country suffered humiliating losses to Azerbaijan and was forced to return Azerbaijani lands it occupied for three decades.
On Thursday, PM Pashinyan called on his followers to rally in central Yerevan to support him. He went on social media outlets pleading for help.
Pashinyan also fired the head of the general staff of the armed forces, the Interfax news agency reported.
It's unclear if the military would actually use force to try and remove the 45-year old former journalist. But Armenian leaders have not hesitated to use the army in the past to quell dissent.
Most recently ex-Premier Robert Kocharyan dispatched the army in 2008 to quell anti government elections after a botched election. At least eight people were killed in the melee. In 1996, President Levon Ter-Petrosyan also used the army to crush dissent in the wake of elections regarded as falsified.
Kocharyan, who hails from the mostly ethnic Armenian district of Azerbaijan of Nagorno Karabakh, just days ago announced his desire to return to big politics.
He is known as an uncompromising hard-liner and a representative of the "Karabakh clan".