Armenia projects 7% economic growth in budget draft for 2022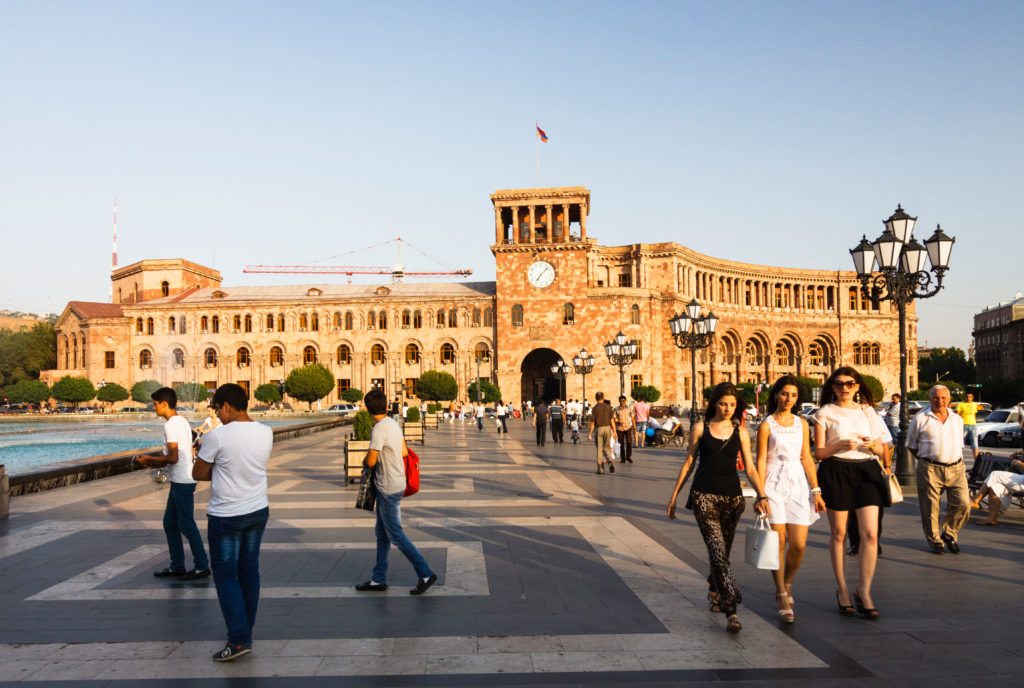 Yerevan, capital of Armenia (Alamy)
YEREVAN
Armenia's government projects economic growth at 7 percent in its state budget draft for the next year following a faster than expected recovery in the first half of this year.
Armenia's economy returned to growth in the second quarter of this year backed by a rise in prices for commodities on world markets, growth in agriculture and robust tax collections figures.
The ex-Soviet country's gross domestic product (GDP) shrank 3.3 percent year-on-year in the first quarter of 2021, but grew by 13.1 percent year-on-year in April-June and by 17.4 percent compared to January-March of this year. In January-July, economic activity accelerated by 5.2 percent year-on-year, according to official statistics. The International Monetary Fund (IMF) said in September that GDP grew by 5 percent in the first half of 2021.
In September, the country's central bank revised its economic growth forecast to 5.4 percent in 2021 from a previous projection of 4.6 percent, backed by rapid growth in the service sector and agriculture.
The 2022 budget draft envisages the deficit at around 3.2 percent of GDP and the state debt at 60.2 percent of GDP in 2022.
The document calls for revenues at 1.946 trillion drams and spending at 2.188 trillion drams, 27.8 percent of GDP. Social and infrastructure spending is projected at 4.4 percent of GDP.
The World Bank projected Armenia's growth at 4.8 percent in 2022 after a 6.1 percent growth this year.
"In the absence of renewed lockdowns or serious domestic or regional instability, the economy is expected to return to pre-COVID output levels by mid-2022," the bank said in its recent economic outlook report.
Private consumption will continue to drive the recovery as rising employment rates, wage levels, and remittance inflows bolster household incomes, private investment growth is expected to accelerate, while fiscal consolidation may slow the growth of the public investment.
The bank said that the government's medium-term expenditure framework anticipated a narrowing of the deficit from 5.1 percent of GDP in 2020 to around 2 percent in 2023, contributing to a decline in the public debt-to-GDP ratio from 67.4 percent at the end of 2020 to 63.4 percent in 2023.
"While output is projected to rebound rapidly, the more gradual recovery of the labour market will attenuate the impact of renewed growth on poverty and inequality," the World Bank said.
It added that the current account deficit was projected to narrow in 2021 and then widen over the medium term as imports fully recover. FDI inflows are expected to increase but will remain low.