Unpredictable Armenian vote, chaos may result in further regional problems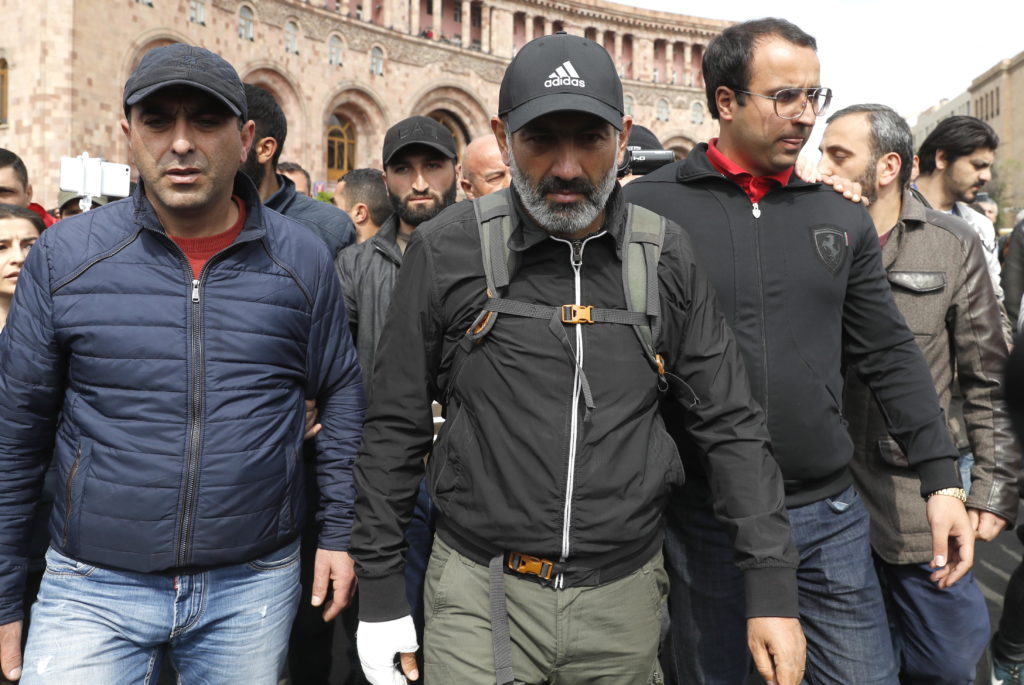 Alamy
YEREVAN
Only a month ago, it all looked so easy. But then, Armenia's Prime Minister, Nikol Pashinyan, looked headed for a landslide victory.
The snap parliamentary election on June 20 was forced after he had the unlucky position of presiding over a crushing military defeat to Azerbaijan.
Nonetheless, according to various polls, the 45-year-old writer and journalist's "My Step" bloc held a huge lead over his nearest rivals. Moreover, a discombobulated collection of dreamy ultra-nationalists largely discredited former officials and career, marginal opposition types.
"Even if Pashinyan's bloc wins, it will be a weak government," one well-connected analyst told the Tribune.
What was stunning about his popularity was that Pashinyan had just presided over the most humiliating – but predictable – setback in the history of independent Armenia.
ULTRA-NATIONALISTS AND OLD CASTAWAYS GAINING GROUND FAST
But what looked like an easy electoral win was turned into a mud-fight. The myriad "opposition" – almost all of whom served a deeply corrupt regime ousted in 2018 or were sponsored by the far-flung, cash-rich Armenian U.S.-based diaspora – have in the space of a month caught up with Pashinyan in a variety of polls.
The implications go way beyond Armenian domestic squabbles. The election has the potential to make the country ungovernable.
And that would make efforts to resolve outstanding issues with Azerbaijan impossible, including demarcating the border between the two countries. The issue has already stoked new tensions, as have mine explosions in formerly occupied areas of Azerbaijan.
Some Azerbaijanis say the demarcation issue cannot cause a new war. But the standoff cannot help, either. Reserve Colonel Shair Ramaldanov, an Azerbaijani military expert, believes that "border disputes" are being pumped up by Armenia. "Now, the country is in a difficult post-war situation, amid which it holds its parliamentary elections," he told the website "Caucasian Knot".
But the continued uncertainty can only make an unsettled situation all the more so.
Moreover, normalisation between Armenia and NATO member Turkey – which has long supported Azerbaijan – will be a non-starter.
FOES NOW BLAME INEVITABLE WAR LOSS ON PASHINYAN?
In just six weeks, Azerbaijan effectively reversed 30 years of humiliation at the hands of Armenia. It took back districts occupied by Armenian forces in the early 1990s. Districts from which more than 600,000 Azerbaijanis were ethnically cleansed. Any mass return is currently impossible because of the looting of the areas during the Armenian occupation and an enormous amount of landmines.
The lightning strike was devastating as to be surreal. Armenian greenhorns cowered in WW II style bunkers while being pounded by Azerbaijani "suicide drones". An enormous infantry effort backed that. And soon, seven districts of Azerbaijan were de-occupied, along with many parts of the former Soviet Azerbaijani district of Nagorno-Karabakh, still populated by no more than 40,000 ethnic Armenians tenuously tied to Armenia by a single, vulnerable road via a narrow corridor through Azerbaijan.
Russia mediated what amounted to a peace deal in November 2020.
In addition to relinquishing the Azerbaijani districts which it had occupied, Armenia gave up others it had occupied in defiance of four unanimous U.N. Security Council resolutions.
PASHINYAN BLUNT ABOUT LOSS OF OCCUPIED TERRITORIES
Military debacles are not usually great business cards. But Armenia was so sapped morally, physically and economically by the 30-year war that many Armenians seemed glad to get it over, more concerned by poor living standards, constant conflict and a huge exodus of the country's population.
Instead of apologies, Pashinyan has been straight with his people. The loss of the "occupied territories", he has said, was inevitable. He even disposed of with the mythology that "Nagorno-Karabakh" was in any way an independent entity, but rather an Armenian-controlled district of Azerbaijan.
He told parliament that there was no way Armenia had any prospect of holding the occupied territories and sued for peace in the only viable way possible.
Even Pashinyan's use of the term "occupied territories" – meaning the seven districts surrounding the former Soviet Azerbaijan Nagorno-Karabakh district – was apostasy.
Since the early 2000s, the government in Yerevan started calling the areas "liberated territories" – though almost no Armenians had lived there in recent times. For example, the last Soviet census for the region of Kalbajar, done in 1979, listed 49 Armenians out of a population of more than 55,000 in that district of Azerbaijan.
Nonetheless, the government renamed the areas with ancient Armenian place names – even some with no population. No population because scavengers so pillaged the towns and villages that they had been dismantled down to electrical wiring, bricks, aluminium sheeting, and any scrap that might make a buck.
NEWLY MINTED OPPONENTS LABEL HIM A "TURK"
Pashinyan even had the audacity to suggest that sooner or later, Armenia would have to reckon with Turkey, population 83 million to Armenia's less than 3 million, not just a historical enemy.
But as a neighbour.
Shock and horror followed.
So utterly profound and iconoclastic was the statement that analysts in Yerevan – let alone journalists – admitted the subject was so toxic as to be verboten even to scribe about.
Soon, the predictable wave of outrage rolled.
This week, Pashinyan was greeted in a town meeting by epithets not only as a "traitor".
But far worse.
As a "Turk".
One regional mayor declared the need to cleanse the country – Pashinyan's government – of "this Turkish government".
ROADBLOCK TO NORMALITY
Pashinyan has tried to quell the groundswell by prevaricating on an agreement negotiated by Moscow to re-open trade and transport links closed for three decades by the war. In addition, he has tried to assuage nationalist concerns by denying Armenia has any plans to allow a rail or road link to function between Azerbaijan and its exclave of Nakhchivan. The road and rail link is 40 km long but crosses Armenian territory.
Add to that the fact that it's a guess who is really in control of the country. Defense Minister Davit Tonoyan was let go after the war loss. Last week the foreign minister quit along with his deputy and some of the most experienced diplomats.
"When such experienced diplomats leave the system … it can only testify to the existence of a crisis," said Armine Margarian, a political analyst who worked at the Foreign Ministry and the Security Council from 2005-2018.
"This is a perilous situation," Margarian told RFE/RL's Armenian Service. She pointed to grave security challenges facing Armenia after last year's last phase of the war.
Pashinyan's detractors – who even a month ago seemed disorganised and discredited – seem suddenly well-financed. Ex-President Robert Kocharyan, who has joined a coalition, including other discredited types, is opening 100 offices across the tiny country in the run-up to the June 20 vote.
If Pashinyan loses or cannot form a viable coalition, or if the result is chaotic, the task of demarcating the border with Azerbaijan is off the table. And could mean further destabilisation.