Armenia's economy expands by 5.7% in 2021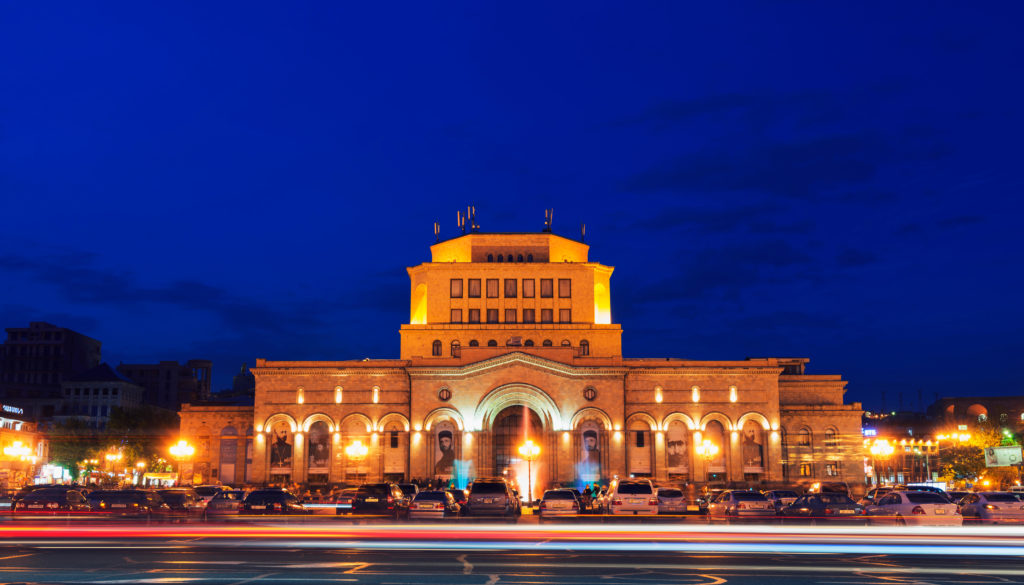 Yerevan, capital of Armenia (Alamy)
YEREVAN
Armenia's economy has expanded by 5.7 percent last year, backed by a rise in prices for commodities on world markets, growth in agriculture and robust tax collections figures.
In nominal terms, gross domestic product (GDP) was 6.983 billion drams ($13.9 billion), the State Statistics Committee said.
The country's economic activity grew by 5.8 percent year-on-year, supported by the growth in almost all sectors of the economy.
GDP shrank 3.3 percent year-on-year in the first quarter of 2021 as the impact of the coronavirus pandemic and war over Nagorno-Karabakh dampened prospects of recovery. Though Armenia has reported rapid growth in recent years, its economy suffered the double blow of restrictions aimed at containing the COVID-19 pandemic and last year's six-week resumption of the conflict between Azerbaijan and ethnic Armenian forces over the Nagorno-Karabakh region and surrounding territories.
The ex-Soviet country's economy returned to growth in the second quarter of the last year and expanded by 13.1 percent year-on-year.
The World Bank projects Armenia's growth at 4.8 percent in 2022. The bank said in January that economic growth in Armenia was expected to accelerate in 2023, as robust private consumption and a more stable investment climate supported domestic demand and offset the drag from ongoing fiscal consolidation. The forecast is predicated on an easing of geopolitical tensions, limited pandemic-related disruptions supported by progress with vaccinations, and improving consumer and business confidence. Weighing on the outlook are legacy structural issues and weaker oil prices in Azerbaijan, as well as challenges with reform implementation in Armenia.
The International Monetary Fund projects growth in Armenia at 4.5 percent in 2022.
In May last year, Fitch Ratings affirmed Armenia's long-term foreign-currency issuer default rating (IDR) at 'B+' with a stable outlook.
Fitch Ratings said in July that Armenia's economy would experience a moderate recovery in 2022 as the country returned to growth after the COVID-19 pandemic and the flash war with Azerbaijan.
Fitch also said that Armenia also had a robust macroeconomic and fiscal policy framework, and credible commitment to reform, both of which were underpinned by the IMF stand-by arrangement.