Azerbaijan to work with BP to establish a solar plant in liberated regions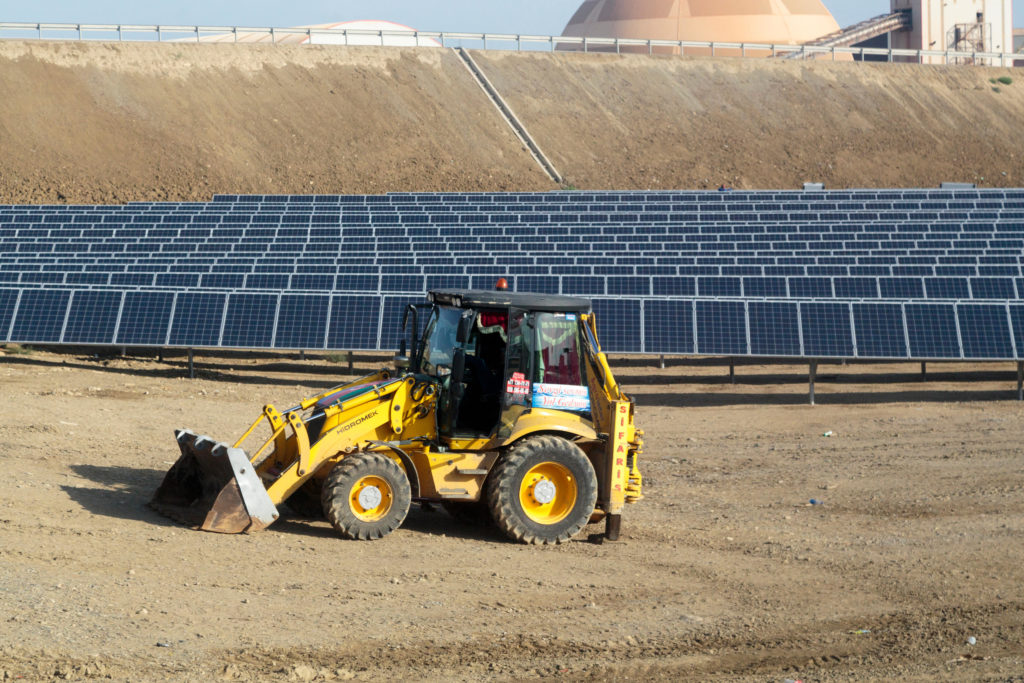 Solar panels (Alamy)
BAKU
Azerbaijan's Energy Ministry and British oil giant BP Plc agreed to work together to help establish a 240-megawatt solar power plant in the liberated Zangilan and Jabrayil regions, as the country moves to decarbonize its energy.
Both parties signed an agreement to jointly evaluate and implement the plant and identify future renewable energy projects. Zangilan and Jabrayil are among seven regions liberated by Azerbaijan during the 44-day war with ethnic Armenian forces last autumn.
"This document, signed today with BP, our long-term strategic partner in the hydrocarbon sector, will open a new page in our cooperation in the area of green energy and decarbonisation," Parviz Shahbasov, the energy minister, said. "I do hope that our active cooperation with BP on the 240-megawatt solar energy project will pave the way for foreign investments in Karabakh."
The agreement is key to the establishment of a "green energy" zone in the liberated territories,  part of a strategic decision by Azerbaijan to develop its renewable energy sector, the Energy Ministry said in a statement. The country is committed to reducing carbon emissions by 35 percent by 2030, while BP has pledged to become a "net zero emissions" company by 2050.
BP is an operator of two major international consortiums developing oil and gas deposits in Azerbaijan.
"Globally BP intends to significantly increase our investments in renewables and we are exploring opportunities in places where we already have long and successful partnerships," Gary Jones, BP's regional president for Azerbaijan, Georgia and Turkey, said.
"We believe the collaborative work we are commencing on this solar opportunity can lead to a new area of partnership through which BP can make an important contribution to Azerbaijan's energy transition," he added.
Under the terms of the agreement, BP will work with Azerbaijan to carry out the technical and commercial evaluation of the solar energy project, and work on the plant's design, the provision of financing and on adopting a final investment decision.
In February 2021, the Ministry of Energy and BP signed a Memorandum of Understanding to cooperate in assessing the potential and conditions required for large-scale decarbonised and integrated energy and transport systems, including renewable energy projects in the regions and cities of Azerbaijan.