Azerbaijan reports rise in the financial sector assets in 2021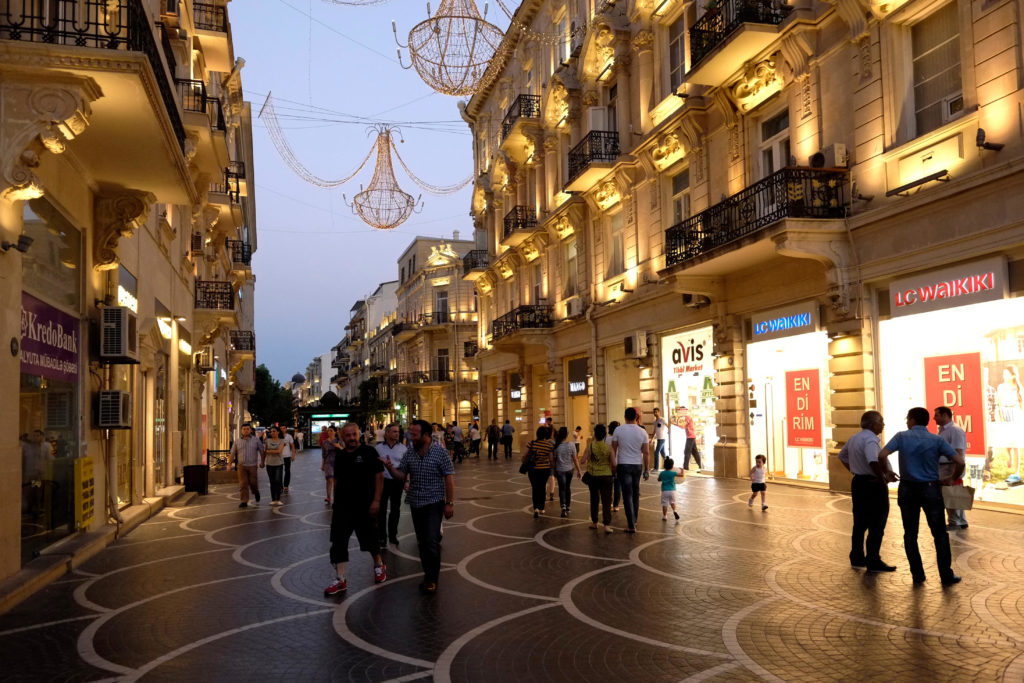 Baku, the capital of Azerbaijan (Alamy)
BAKU
Azerbaijan's financial system assets rose to 52.6 billion manats ($30.9 billion) or 56.6 percent of gross domestic product (GDP) in 2021, up from 45.9 billion manats (63 percent of GDP) in 2020.
Over 73 percent of the assets were in banks, up from 69.9 percent a year earlier, the government said in a report.
Banking assets rose by 20 percent last year, the banking sector's liquidity rose by 31.8 percent year-on-year and amounted to 13.883 billion manats. Liquid assets amounted to 36.1 percent of the total banking assets, up from 32.8 percent in 2020. Shareholders of banks carried out capital injections into banks in amount of 15 million manats.
In the structure of the financial sector assets, 24.2 percent are non-banking credit institutions. The contribution of the insurance sector and investment companies amounts to 2.5 percent and 0.2 percent, respectively.
Azerbaijan's banking sector continued to recover last year as the economy rebounded from the global shock of the COVID-19 pandemic, and reported a profit after over a year of losses.
Lenders reported a rise in total net profit of 7.2 percent year-on-year of 609 million manats in 2021, according to the central bank data.
The central bank said that the operating profit of the banking sector rose by 17.3 percent year-on-year to 942.8 million manats, total assets rose by 20 percent to 38.5 billion manats, while total liabilities increased by 22.4 percent to 33.5 billion manats.
The loan portfolio of banks rose by 17.7 percent year-on-year to 16.6 billion manats as of December 31, 2021, the central bank said. Total capitalisation rose by 5.7 percent to 4.97 billion manats. The deposit portfolio increased by 30 percent to 26.9 billion manats, including deposits by individuals, which rose by 12.3 percent to 9.0 billion manats.
There are 26 banks in Azerbaijan, including 12 with foreign capital. The largest bank by assets, the state-owned International Bank of Azerbaijan, reported a 61 percent rise in its net profit year-on-year to 208.8 million manats in 2021.
Azerbaijan's economy, traditionally reliant on oil and gas, was hit hard by the COVID-19 pandemic, as lower demand for oil and problems with curbing supply hurt global oil prices. Restrictions to curb the spread of the virus also impacted domestic consumption and spending as the economy shrank.
Restrictions have been eased last year, the economy started to rebound, prompting Azerbaijan's government to raise its economic growth forecast for 2021, backed by recovering oil prices on world markets and growth in the ex-Soviet country's non-oil sector.
Azerbaijan's economy expanded by 5.6 percent in 2021, up from a 4.3 percent contraction a year earlier.