Azerbaijan-Turkey trade deal bring hope for big boost in volumes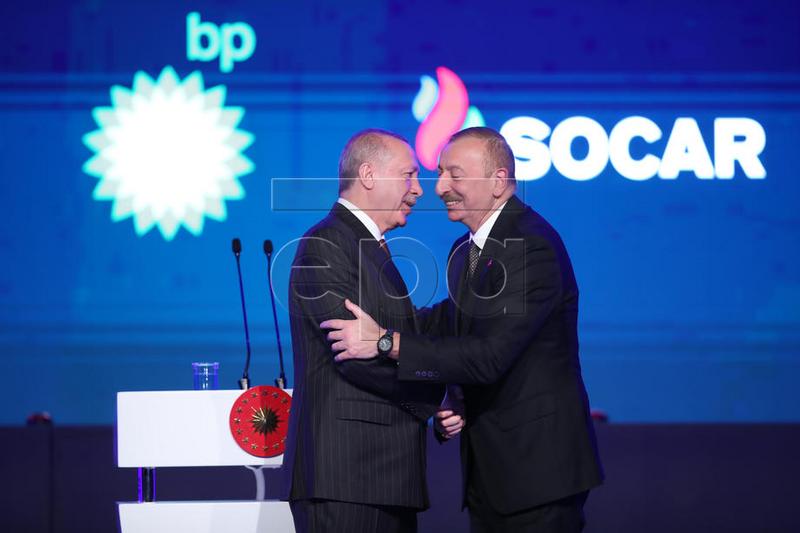 EPA-EFE/TOLGA BOZOGLU
A preferential trade agreement between Azerbaijan and Turkey went into effect on 1st March, with both sides hoping the deal will generate a huge boost in trade and triple existing volumes.
Bilateral trade volume stood at around $4.2 billion last year, with Turkey's exports totalling $1.6-1.7 billion and imports of $2.6 billion.
The volume has been following a steady upward trend in recent years. It amounted to some $3.4 billion in 2018 and $4.4 billion in 2019.
Officials from both sides say the eventual aim of the deal, signed during Turkish President Recep Tayyip Erdoğan's visit to Baku last month, was to raise trade volume to $15 billion by 2023-25.
Turkey's main exports to Azerbaijan include machinery, appliances and construction materials. Azerbaijan's main exports to Turkey include oil and gas and food products.
Turkey has close cultural and linguistic links with Azerbaijan and provided substantial support to Baku in last year's resumption of the conflict with Armenia over the territory of Nagorno-Karabakh.
Azeri forces recaptured wide swathes of territory lost to Armenian troops when the conflict first erupted near the end of Soviet rule in the late 1980s.
The trade agreement will allow quotas and customs taxes to be lifted on 22 types of food products.
As of 2019, Azerbaijan's investments in Turkey have reached $17 billion, while Turkey's investments have amounted to over $12 billion.
The State Oil Company of Azerbaijan (SOCAR) stands as one of the largest foreign direct investors in Turkey, with its investment due to total up to $19.5 billion once all projects now under way have been completed.