Azerbaijan, Turkmenistan Near Final Agreement on Dostlug Field in Caspian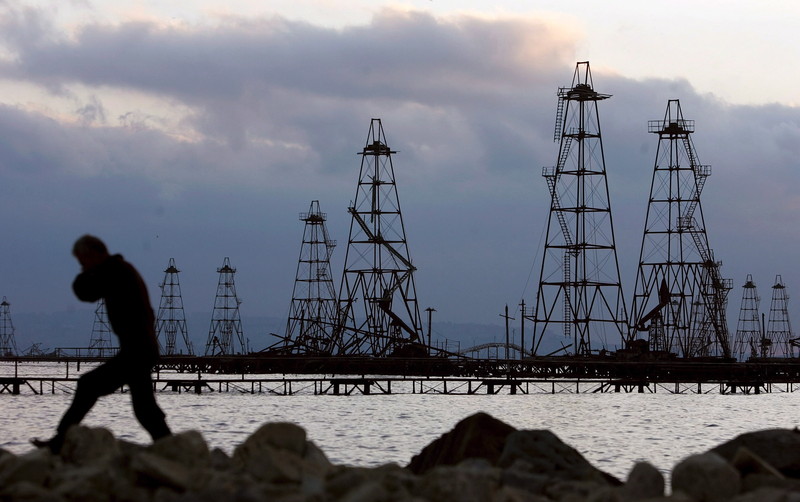 EPA/SERGEI ILNITSKY
Azerbaijan is accelerating the signing of a formal agreement with Turkmenistan on the development of the Caspian Dostlug field, which solves some remaining commercial issues with Asghabat.
An general understanding was reached earlier this month between the presidents of the two countries.
The field is estimated to have recoverable reserves of 50-60 million tons of oil and 30 billion cubic meters of gas.
The preliminary agreement ended a 24-year dispute between the two countries on Caspian littoral state disputes.
Azerbaijan officials say the field was discovered in 1986 and that development may begin in the next 2 years.
Azerbaijan says it will have a 30 percent interest in the project, which is due to be ratified by the country's parliament imminently. Turkmenistan has a 70 percent interest, which will be administered and developed via Russian oil giant LUKOIL.
Experts in Baku believe that oil from Dostlug can be sent via the Baku-Tbilisi-Ceyhan (BTC) oil pipeline. This will be made possible through its 30-kilometer connection with the Azeri-Chirag-Guneshli infrastructure and through access to the BTC.
Azerbaijan has successfully exported Turkmen oil in the past from its other fields via the BTC. In 2021, the volume of oil transit from two foreign projects of Turkmenistan through Baku is expected to exceed 3 million tons.