Azerbaijan's banking sector continues recovery, annual profit rises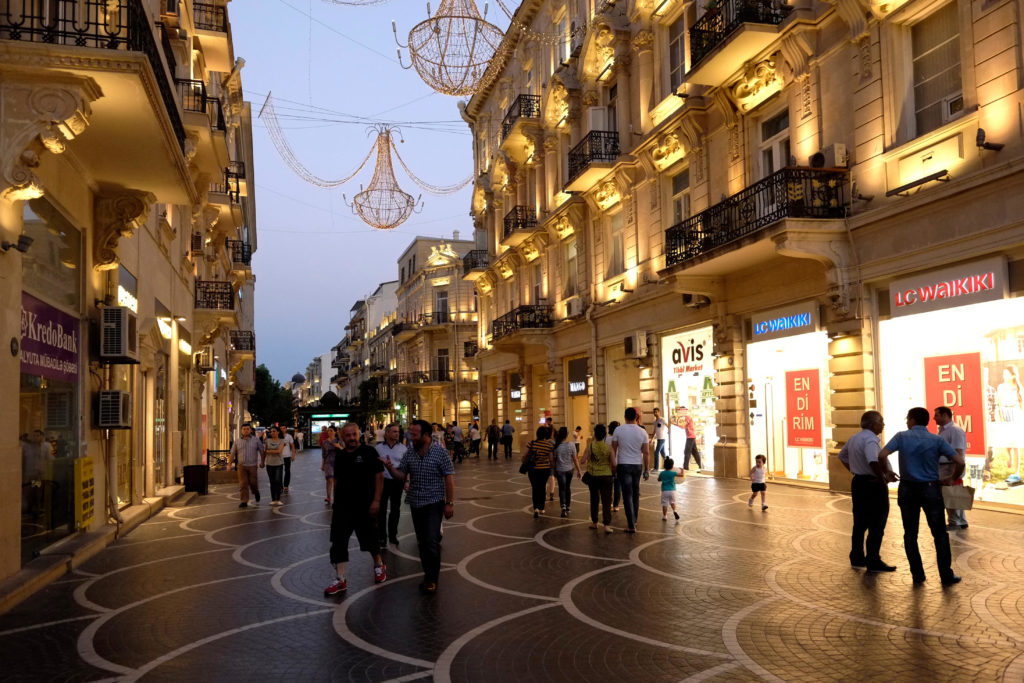 Alamy
BAKU
Azerbaijan's banking sector continues to show signs of recovery as the economy rebounds from the global shock of the COVID-19 pandemic, and report an increase in annual net profit for the first time in months.
Lenders reported a rise in total net profit of 19.3 percent year-on-year of 570.1 million manats ($335.4 million) in the period from January to October 2021 and compared to the 505.6 million manats loss reported a month earlier, according to the central bank data.
The central bank said that the operating profit of the banking sector rose by 21.7 percent year-on-year to 810.7 million manats in the first 10 months of 2021. Total assets rose by 9.1 percent to 34.96 billion manats, while total liabilities increased by 9.8 percent to 30.29 billion manats.
Azerbaijan's economy, traditionally reliant on oil and gas, was hit hard by the COVID-19 pandemic, as lower demand for oil and problems with curbing supply hurt global oil prices. Restrictions to curb the spread of the virus also impacted domestic consumption and spending as the economy shrank.
Now restrictions have been eased, the economy is rebounding, prompting Azerbaijan's government to raise its economic growth forecast for this year, backed by recovering oil prices on world markets and growth in the ex-Soviet country's non-oil sector.
Gross domestic product (GDP) is now projected to grow 4.6 percent and amount to 82.3 billion manats, up from a previous projection of 3.4 percent.
In January-October, GDP grew 4.9 percent year-on-year mainly backed by the growth in the non-oil sector. The rise in the oil sector was 2.6 percent, while the non-oil sector grew by 5.9 percent. In nominal terms GDP reached 71.6 billion manats ($42.1 billion).
The loan portfolio of banks rose by 13 percent year-on-year to 16 billion manats as of November 1, 2021, the central bank said. Total capitalisation rose by 4 percent to 4.94 billion manats. The deposit portfolio increased by 15.9 percent to 24.26 billion manats, including deposits by individuals, which rose by 8.3 percent to 8.8 billion manats.
There are 26 banks in Azerbaijan, including 12 with foreign capital. The largest bank by assets, the state-owned International Bank of Azerbaijan, reported a 25 percent rise in its net profit year-on-year to 148.2 million manats in the first half of 2021.