Azerbaijan's banks show signs of recovery though annual profit still drops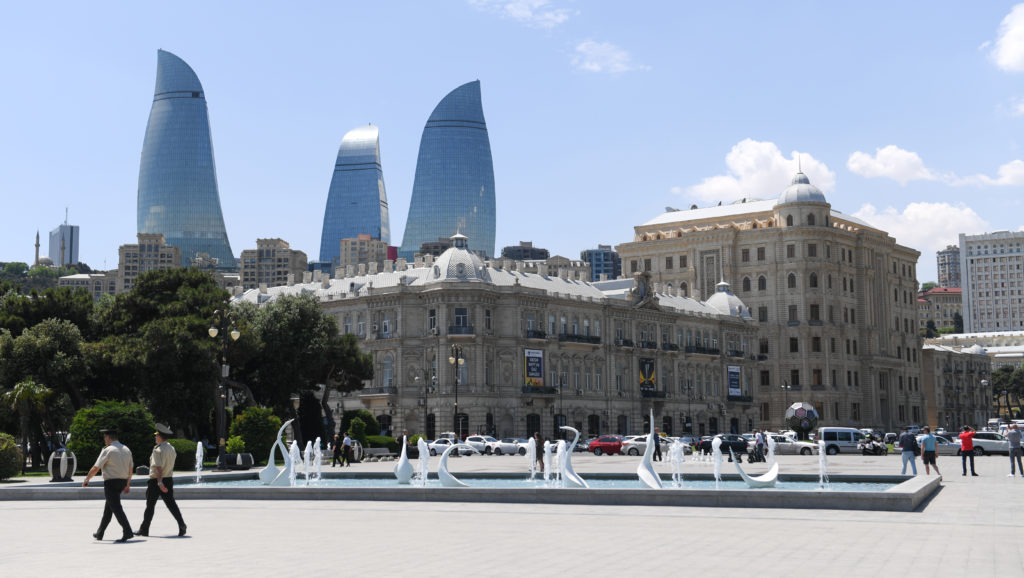 Baku, capital of Azerbaijan (Global Look Press)
BAKU
Azerbaijan's banking sector is starting to show signs of recovery as the economy rebounds from the global shock of the COVID-19 pandemic, though it still reported lower profits than a year earlier.
Lenders reported a fall in total net profit of 1.5 percent year-on-year of 366.3 million manats ($215.5 million) in the period from January to June 2021, but an increase from the 273.2 million manats reported a month earlier, according to central bank data.
The Central Bank said that the operating profit of the banking sector rose by 16.7 percent year-on-year to 502.4 million manats in the first six months of 2021. Total assets rose by 3.1 percent to 33.1 billion manats, while total liabilities increased by 3.1 percent to 28.2 billion manats. Banks' liabilities to the Central Bank declined by 0.9 percent to 371.1 million manats.
Azerbaijan's economy, traditionally reliant on oil and gas, was hit hard by the COVID-19 pandemic, as lower demand for oil and problems with curbing supply hurt global oil prices. Restrictions to curb the spread of the virus also impacted domestic consumption and spending as the economy shrank.
Now restrictions have been eased, the economy is rebounding, prompting Azerbaijan's government to say in June it may revise its gross domestic product (GDP) growth forecast up to 4 percent from the current projection of 3.4 percent. GDP grew 2.1 percent in the first six months of 2021 from a year earlier, expanding for the second time since February 2020. In January-May, the economy grew by 0.8 percent.
The bank loan portfolio rose by 4.9 percent year-on-year to 14.9 billion manats as of July 1, 2021, the central bank said. Total capitalisation rose by 3.2 percent to 4.9 billion manats. The deposit portfolio increased by 6.8 percent to 22.1 billion manats, including deposits by individuals, which rose by 2.8 percent to 8.3 billion manats.
There are 26 banks in Azerbaijan, including 12 with foreign capital. The largest bank by assets, the state-owned International Bank of Azerbaijan, reported a 25 percent rise in its net profit year-on-year to 148.2 million manats in the first half of 2021.