Azerbaijan's central bank raises key rate to 7.75% amid accelerating inflation, external risks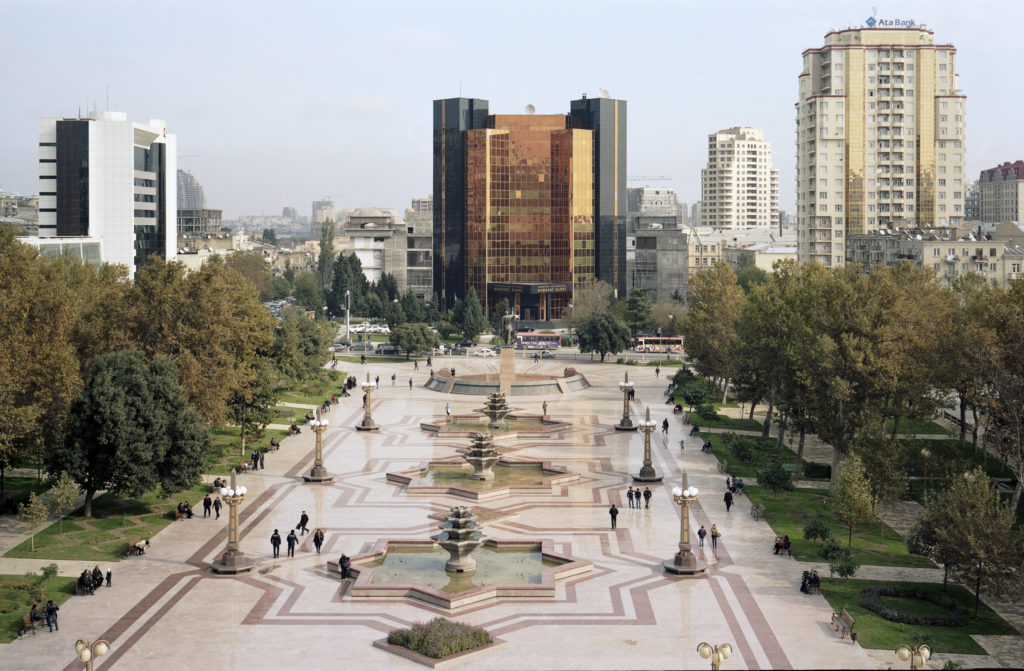 Azerbaijan's National Bank (Alamy)
BAKU
Azerbaijan's central bank raised its key refinancing rate to 7.75 percent from 7.50 percent, amid accelerating inflation globally and external risks stemming from Russia's invasion of Ukraine and its economic consequences.
The bank raised the upper level of the rate corridor to 9.25 percent from 9.00 percent and the lower level – to 6.25 percent from 6.00 percent.
The central bank had kept the rate unchanged since December 2020, when it cut 25 basis points from 6.50 percent. In September last the bank raised the rate to 6.50 percent from 6.25 percent, the first rise in five years and raised it again in November to 7.0 percent and to 7.25 percent in December. This year the rate was raised to 7.50 percent in January.
Consumer prices in Azerbaijan rose by 1.1 percent in February month-on-month after rising 1.6 percent in January. Annual inflation reached 11.9 percent. In 2021, annual inflation in Azerbaijan was 6.7 percent.
The government forecasts annual inflation at 4 percent in 2022, while the central bank projects it in a range of 6.6-7.1 percent.
The bank linked the rise in inflation to the rise in prices for goods on world commodity exchanges and problems in the global supply chain.
Experts say that the central bank's monetary policy is expected to focus on inflation control whilst still supporting economic recovery. Broad money is forecast to rise due to continued fiscal stimulus and resumed growth in credit to the private sector, while Azerbaijan's exchange rate should remain stable as a renewed trade surplus takes the pressure off the manat.
Azerbaijan's economy expanded by 6.7 percent in the first two months of this year, up from a 3.2 percent contraction a year earlier, supported by the non-oil sector expansion and rising global oil prices. The rise in the oil sector was 0.6 percent, while the non-oil sector grew by 10.1 percent in January-February.
The World Bank has predicted that Azerbaijan's economy would grow 3.1 percent in 2022, while the International Monetary Fund's updated projection is less upbeat, forecasting 2.3 percent growth in 2022.
In January this year, the international rating agency S&P Global Ratings has affirmed Azerbaijan's long-term and short-term sovereign credit ratings in foreign and national currencies at 'BB+', keeping the outlook 'Stable'. S&P projected economic growth in Azerbaijan at 2.7 percent in 2022.