Azerbaijan's PASHA Holding reports 17% annual rise in assets in 2021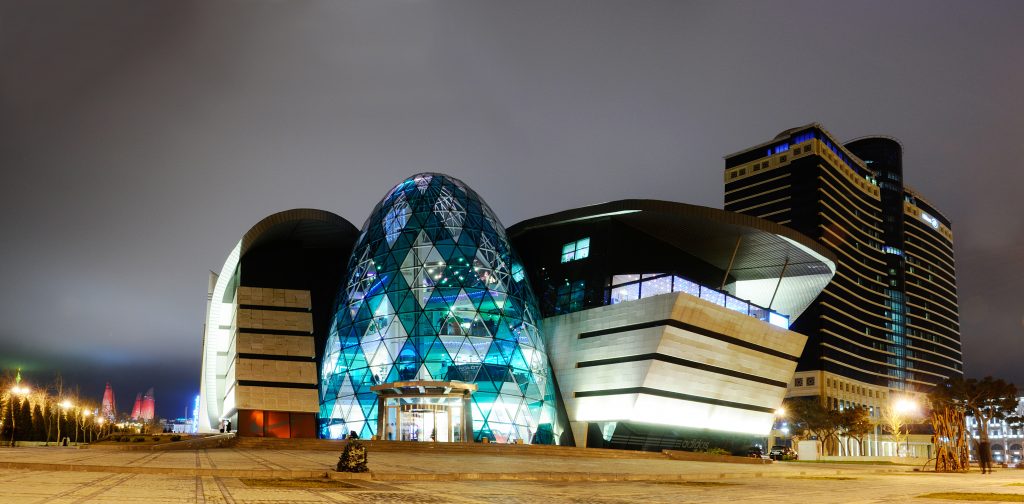 Baku, the capital of Azerbaijan (Alamy)
BAKU
PASHA Holding, a leading investment holding in Azerbaijan, reported a 17.4 percent rise in its assets to 15.5 billion manats ($9.1 billion) in 2021 from 13.2 billion manats a year earlier.
Established in 2006, the holding has two types of investment assets portfolios: controlling stakes in PASHA Holding and its subsidiaries (PASHA Group) and minority private equity investments.
The holding said that its total equity declined to 2.25 billion manats as of January 1, 2022 from 2.6 billion manats a year earlier. Revenue rose to 1.7 billion manats from 1.6 billion manats.
The holding's market share by assets in Azerbaijan's banking sector rose to 34 percent from 33 percent. There are two commercial banks in the holding – PASHA Bank, a leading corporate bank in the country, and Kapital Bank, one of the largest in Azerbaijan.
PASHA Bank reported a net profit of 90.2 million manats in 2021, 7.0 percent up from a year earlier. The bank's assets amounted to 6.4 billion manats, 16.2 percent up from 2020. Liabilities rose by 17.3 percent, amounting to 5.8 billion manats. The bank's loan portfolio rose by 21.5 percent, amounting to 2.6 billion manats. The volume of deposits totalled 5.0 billion manats, which is 25.3 percent more than in 2020. The bank's capital increased by 6.7 percent to 577.3 million manats.
Azerbaijan's banking sector continued to recover last year as the economy rebounded from the global shock of the COVID-19 pandemic, and reported a profit after over a year of losses. Lenders reported a rise in total net profit of 7.2 percent year-on-year of 609 million manats in 2021, according to the central bank data.
The recovery continued this year. Banks increased net profit by 47.3 percent year-on-year to 107.7 million manats in the first two months of the year.
The central bank said that the operating profit of the banking sector rose by 18.1 percent year-on-year to 161.8 million manats, total assets rose by 0.06 percent to 38.5 billion manats, while total liabilities fell by 0.2 percent to 33.4 billion manats in January-February.
The loan portfolio of banks rose by 2.8 percent year-on-year to 17.1 billion manats as of March 1, the central bank said. Total capitalisation rose by 1.9 percent to 5.1 billion manats. The deposit portfolio increased by 0.4 percent to 27.1 billion manats, including deposits by individuals, which rose by 9.3 percent to 9.9 billion manats.
There are 26 banks in Azerbaijan, including 12 with foreign capital. The largest bank by assets, the state-owned International Bank of Azerbaijan, reported a 61 percent rise in its net profit year-on-year to 208.8 million manats in 2021.