Azerbaijan to reduce its external debt to 10% of GDP by 2031-President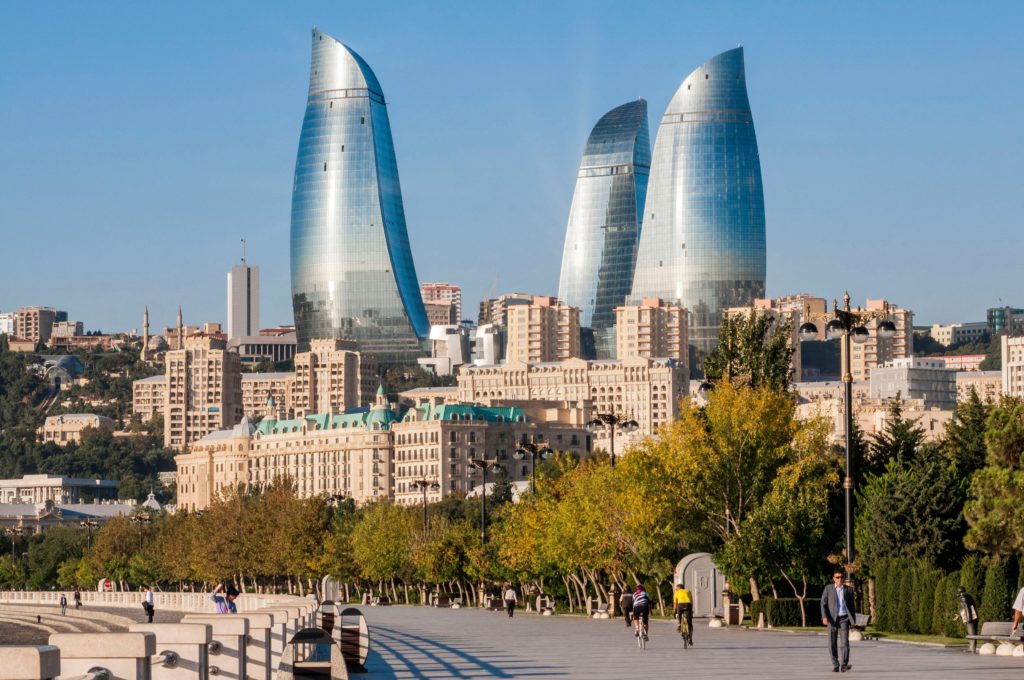 Baku, capital of Azerbaijan (Alamy)
BAKU
Azerbaijan expects to reduce its external debt to 10 percent of gross domestic product (GDP) by 2031 from the current 17.3 percent amid speed economic development and reforms aimed at investment climate improvement.
Azerbaijan's total debt amounted to 17.352 billion manats ($10.2 billion) or 21.6 percent of GDP as of July 1, the latest date when official data was released.
Oil exports make up more than half of the country's revenues, which were short of expectations during the year, in addition to the economic effects of the COVID.
External debt amounted to $8.603 billion, while domestic debt – 2.726 billion manats.
The bulk of the volume of external debt was made up of direct borrowings from the government – bond issuances and loans from international institutions. Internal debt is generally financed by treasury bill emissions.
"Azerbaijan's strategic foreign exchange reserves exceed foreign debt by six times. External debt is only 17.3 percent of GDP. By the end of 2030, we plan to reduce this figure to 10 percent," Ilham Aliyev, the country's president, told the Economic Cooperation Organisation summit in Turkmenistan.
He said that forecasts are supported by the economic development of the oil and gas-rich country in the last two decades.
As of January 1, 2021, the country's total debt amounted to 16.94 billion manats (almost $10 billion) or 23.4 percent of GDP, exceeding previous expectations of 22.7 percent of GDP.
According to the 2021 budget, debt servicing costs this year will amount to about 2.2 billion manats (7.7 percent of state budget expenditures), which is a 27.4 percent increase from 2020. By contrast, in 2020 overall debt servicing rose less than 1 percent compared to the previous year. The government plans to spend 1.56 billion manats on debt servicing in 2022.
According to the government's strategy on public debt, approved in 2018, the overall debt burden is targeted to decrease by 2026 to $7.7 billion (14.1 percent of GDP), of which $6.5 billion (12 percent of GDP) is slated to be external debt.