Banks in Uzbekistan report net profit of $140 mln as of April 1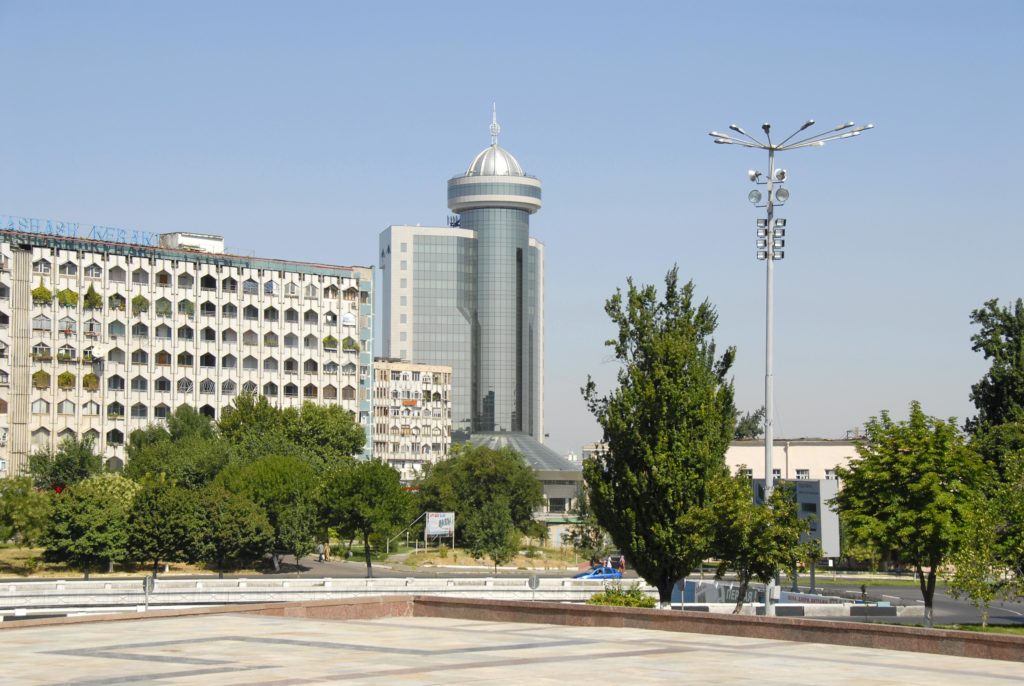 Tashkent, capital of Uzbekistan (Global Look Press)
TASHKENT
Banks in Uzbekistan reported a net profit of 1.473 trillion soums ($140 million) in the first quarter of 2021, 81 billion soums up from the same period last year, the Central Bank said.
Total assets amounted to 371.351 trillion soums as of April 1, up from 288.396 trillion soums a year ago, total liabilities rose to 310.733 trillion soums from 235.637 trillion soums.
Banks' loan portfolio rose to 283.485 trillion soums by April 1 from 221.934 trillion soums on April 1, 2020, total capital rose to 60.618 trillion soums from 53.329 trillion soums, and total deposits – to 115.088 trillion soums from 89.751 trillion soums.
The main turnover of funds in the banking sector fell on interest income and expenses – 10.7 trillion soums and 6.8 trillion soums, respectively.
There are 31 banks in Uzbekistan, 13 of which are state-owned. There are two branches of foreign banks.
Among 17 large banks, Kapitalbank holds the lead, the Center for Economic Research and Reforms (CERR) said in its Bank Activity Index.
Kapitalbank holds the leading position in terms of capital adequacy, profitability and quality of management in the first quarter of 2021.
TrustBank holds the second position in the rating. The bank's liquidity coverage ratio is 5.2 times higher than the minimum requirement set by the Central Bank.
Aloqabank retained its 3rd place in the rating as one of the largest banks with a state share. This bank performed well in financial intermediation, capital adequacy and asset quality.
Microcreditbank and Promstroybank demonstrated the highest growth in the first quarter of this year.
Three leaders in the overall rating of 14 small banks are Davrbank, Ziraatbank and Universalbank.
Davrbank and Universal Bank showed the highest results in terms of financial affordability, while Ziraatbank became one of the leaders in terms of capital adequacy and quality of management.
The Central Bank said it had initiated a multi-stage financial sector transformation programme to expand its supervisory capabilities using innovative technologies and SupTech solutions.
The programme would be implemented with technical assistance from World Bank experts.
SupTech includes technologies and solutions that allow to optimise and restructure internal supervisory processes to bring them in line with the digital transformation of the financial sector in such a way as to process information faster and in large quantities, automate and optimize processes, analyze key risks and identify trends.
Experts say that in the long term, transformation through Suptech – along with other financial sector reforms – will help the Central Bank achieve its strategic goals of developing a sound financial system based on inclusiveness, innovation, efficiency and sustainable economic growth.