Belarusian opposition leader presses for new protests, international mediation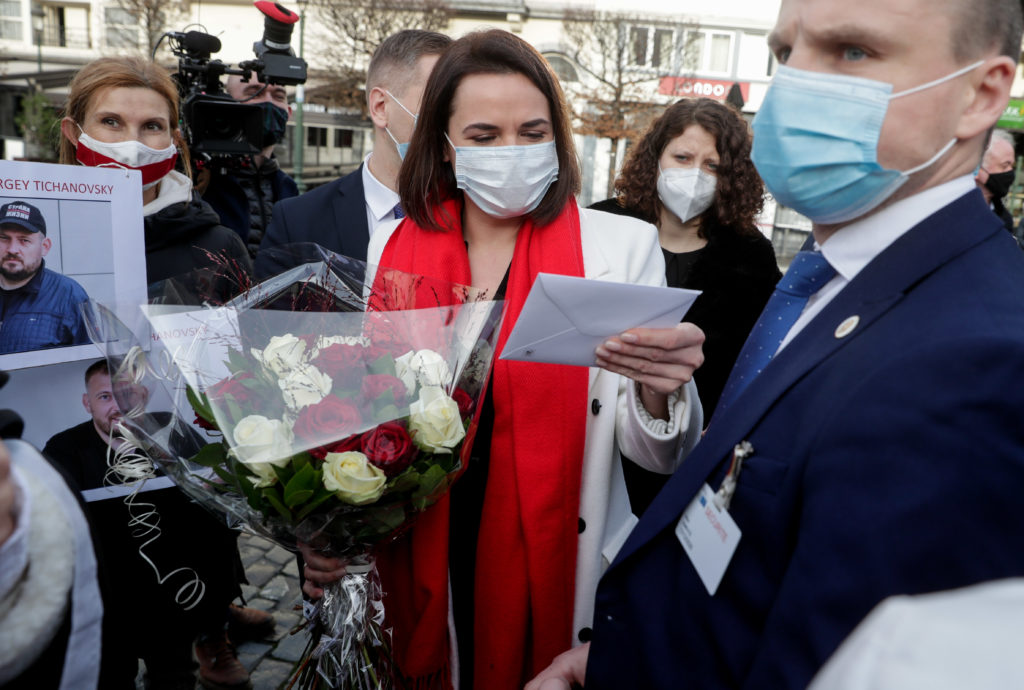 EPA
March 23, 2021
The exiled leader of Belarus's opposition has urged her compatriots to rekindle protests against President Alexander Lukashenko by voting in a mass online poll and taking to the streets again this week to press for change.
Svetlana Tikhanovskaya issued her video appeal from neighbouring Lithuania, where she took refuge, fearing for her safety, after Lukashenko declared himself the runaway winner of a presidential election denounced by the opposition and international observers as unfair.
Describing herself as the legally elected president, Tikhanovskaya urged Belarusians to back the poll calling for talks with the president on the country's future – along with international mediators.
She also called for a new anti-Lukashenko rally to be held on Thursday, March 25. The day is the anniversary of the Belarusian People's Republic – a state created in the dying days of World War I. That incarnation of Belarus lasted but a matter of months.
"Everyone knows that there is a crisis in the country and we can only overcome it peacefully through negotiations with international mediation," she said. "We launch this vote not instead of street protests, but along with street protests"
Tokhanovsky, credited officially with 10 percent of the vote last August, ran against Lukashenko after her activist husband was jailed. She says 32,000 people have since been imprisoned for taking part in rallies to demand Lukashenko's resignation.
Protests lose momentum
Crowds of 100,000 and more gathered weekly last year, with the brutal police response prompting even more to join for a time. But the crackdown – and winter weather – thinned the crowds and Tikhanovskaya acknowledged that the movement had lost momentum.
Lukashenko says only an election can bring in a new administration. He dismisses Tikhanovskaya as having no ideas of her own – and of being a puppet of  Western intelligence agencies.
A commission created at Lukashenko's behest is working on a draft of a new constitution. But so far, he has presented no specific proposals.
Engaged since the mid-1990s in a stalled project to form a "union state" with Russia, he has long relied on Moscow for political support and subsidies to prop up the economy. As protests grew in stature, Kremlin leader Vladimir Putin said he was prepared to offer Lukashenko military help if needed.
Western countries refuse to recognise Lukashenko, but Tikhanovskaya has told the United States to intensify sanctions against the President and those who underpin his rule.