Belarus's economy contracts by 0.4% yr/yr in January-March amid sanctions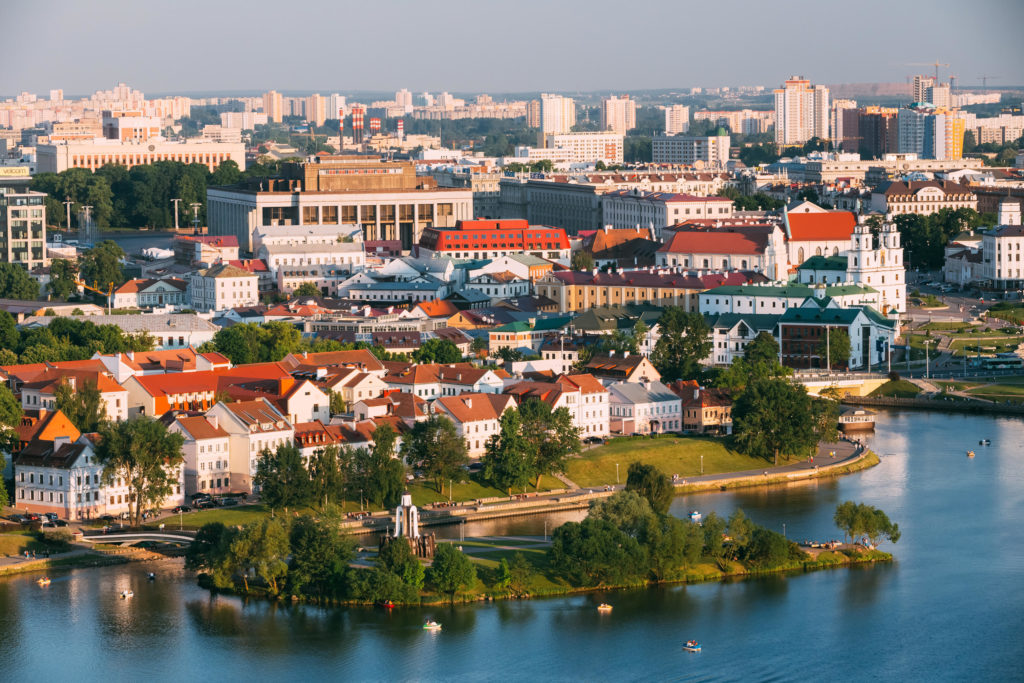 Minsk, capital of Belarus (Alamy)
The economy of Belarus contracted by 0.4 percent year-on-year in the first quarter of this year as it started to feel the impact of sanctions imposed by the West over Minsk's position towards Russia's aggression against Ukraine.
Belarus supported Russia's invasion of Ukraine and Minsk allowed Russian troops to move into Ukraine from its territory, as well as changed its constitution to allow permanent deployment of Russian forces and nuclear weapons on its soil.
In nominal terms, gross domestic product (GDP) reached 42.6 billion rubles ($12.7 billion), the State Statistics Committee said.
In 2021, GDP grew by 2.3 percent after contraction by 0.9 percent in 2020, supported by a buoyant manufacturing output and a smaller fall in construction activity as well as growth in wholesale and retail trade and transportation. In nominal terms, GDP reached around $70 billion. The government initially forecast 1.8 percent economic growth in 2021.
Belarus's economy returned to growth in the first quarter of the last year, despite shocks from the oil sector, the pandemic and political developments.
The European Union imposed wide-ranging sanctions on Belarus in June last year in response to the grounding in May of a Ryanair plane flying over Belarus and the arrest of a dissident journalist.
The sanctions followed a ban for the EU entities from investing in new Belarusian state debt, including bonds and loans issued after June 29, with a maturity of more than 90 days.
Last month, the European Union has approved new sanctions against Belarus for its supporting role in Russia's invasion of Ukraine, effectively banning about 70 percent of all imports from that country. The measures include fresh economic sanctions and new listings of 22 high-ranking members of the Belarusian military involved in the aggression against Ukraine.
According to the World Bank's latest forecast, Belarus's GDP is projected to contract by 2.8 percent in 2022 and return to growth at 2.3 percent in 2023.
Fitch, which rated Belarus's long-term foreign-currency Issuer Default Rating (IDR) at 'B' with a Negative outlook, forecast economic growth to slow to 0.3 percent in 2022 as base effects dissipated and the impact of sanctions intensified.
Independent experts say that a large external debt burden, economic isolation and the prospects of new sanctions owing to Belarus's security alignment with Russia over the conflict in Ukraine are likely to hamper the country's economic prospects in 2022-23.