Belarus's economy expands in 2021 despite sanctions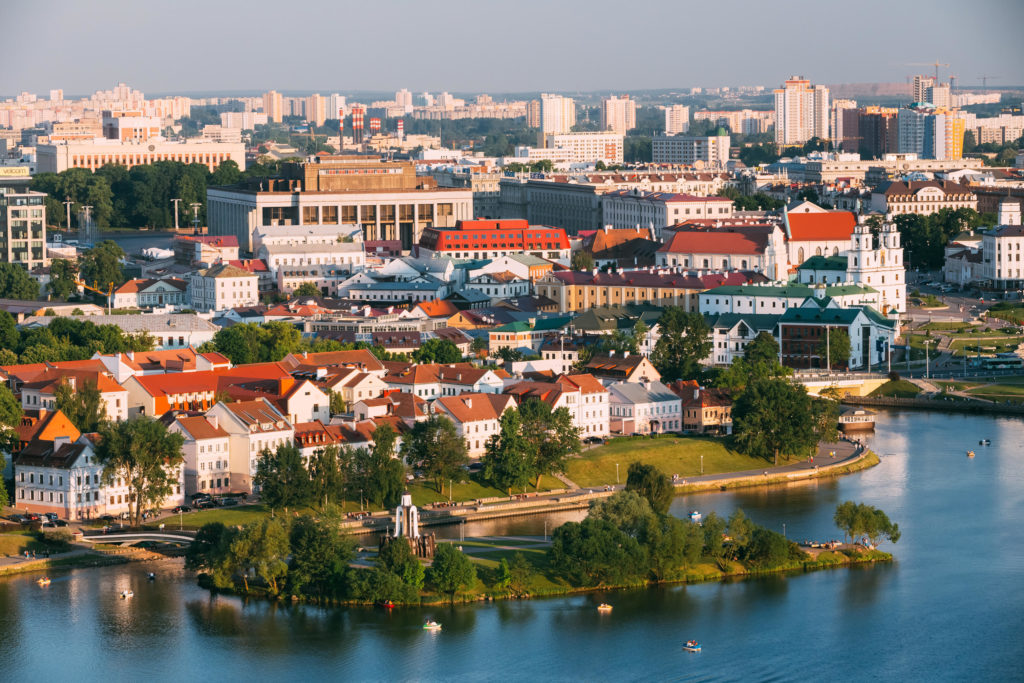 Minsk, capital of Belarus (Alamy)
The economy of Belarus expanded in 2021, supported by a buoyant manufacturing output and a smaller fall in construction activity as well as growth in wholesale and retail trade and transportation.
Gross domestic product (GDP) grew by 2.3 percent year-on-year last year after contraction by 0.9 percent in 2020, the State Statistics Committee said. In nominal terms, GDP reached 173.2 billion roubles ($66.9 billion). The government initially forecast 1.8 percent economic growth in 2021.
Belarus's economy returned to growth in the first quarter of the last year, despite shocks from the oil sector, the pandemic and political developments.
The European Union imposed wide-ranging sanctions on Belarus in June in response to the grounding in May of a Ryanair plane flying over Belarus and the arrest of a dissident journalist.
The sanctions followed a ban for the EU entities from investing in new Belarusian state debt, including bonds and loans issued after June 29, with a maturity of more than 90 days. Despite no immediate impact, Moody's rating agency said last year that the new EU sanctions posed significant downside risks to its GDP forecast for Belarus, set at 1 percent for 2021.
The International Monetary Fund (IMF) projected Belarus's GDP to grow 0.5 percent in 2021 and 1.3 percent in 2022. Annual inflation was projected at 9.4 percent last year and 7.1 percent in 2022.
S&P, which rates Belarus "B" level with a negative outlook, said there were numerous obstacles to harsher sanctions against Belarus, including negative spillovers to European companies and the potential lack of unanimity among EU member-states.
The outlook was for a deepening recession in 2021 and a weak recovery thereafter, assuming negative domestic economic expectations, continued headwinds from the Russian "tax manoeuvre," and the lack of structural reforms. According to S&P, tax increases to contain the fiscal deficit and that of the pension system would hurt an already struggling private sector hit by the absence of support during the COVID-19 shock. With weak domestic demand expected to persist, the recovery is expected to be modest in the medium term, though slow growth will also help to compress imports and the current account deficit.
Fitch said in July that the EU sanctions against Belarus (B/Negative) added to negative pressure on the country's sovereign rating.
"While they should be navigable in the near term from a funding perspective, the sanctions target key export products and restrict access to financing for the government from EU lenders, including new Eurobond issuance and borrowing by some state-owned entities," the agency said in a report.
The World Bank projected 1.2 percent GDP growth in 2021, followed by 2.8 percent growth this year.
Experts from FocusEconomics think-tank expected Belarus's economy to gain steam in 2021, with the external sector benefiting from Russia's support, higher energy prices and the global vaccine rollout.