BP-Azerbaijan completes maintenance work on West Azeri oil platform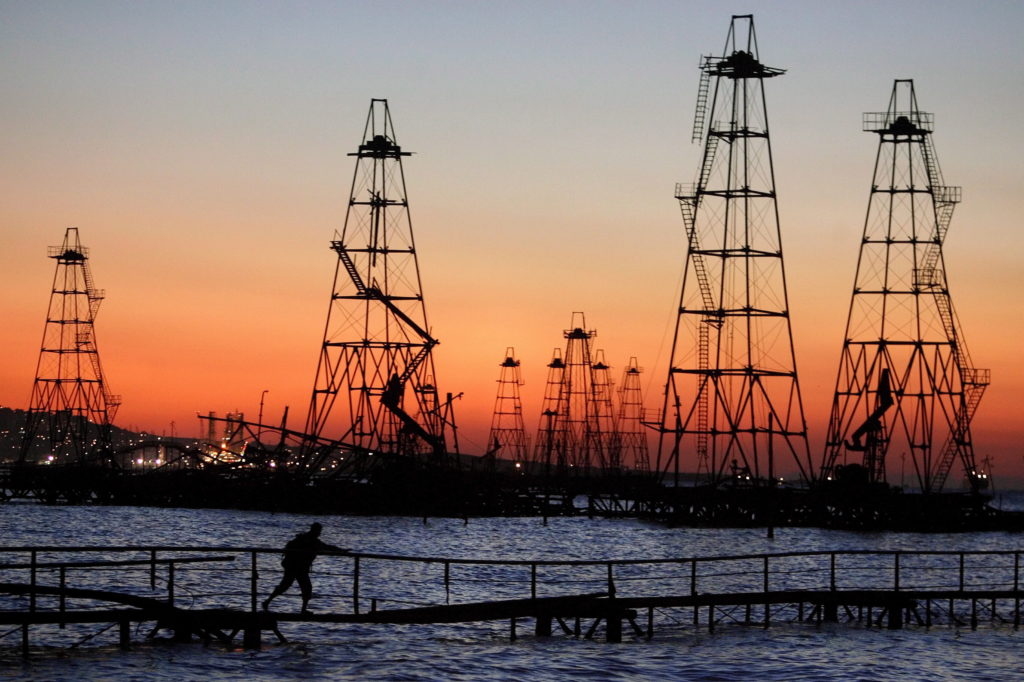 Oil derricks in Azerbaijan (EPA)
BAKU
British oil major BP completed 15-day maintenance work on its West Azeri oil platform, a spokeswoman for BP-Azerbaijan said.
A BP-led consortium produces oil at Azerbaijan's giant off-shore Azeri-Chirag-Guneshli (ACG) oilfields, which account for most of the country's oil production.
Bayatly said that all planned works, including inspection and design, were completed successfully and that production had begun from the platform.
"Gradual return of production to normal levels continues," she told The Tribune.
The West Azeri produced an average of 130,000 barrels per day (bpd) in the first quarter of this year, the largest production volume from all six production platforms at the ACG bloc of fields.
The Chirag platform is expected to be suspended in June-July and the Shah Deniz gas platform before the end of the year. Giant Shah Deniz gas field is developed by the international consortium led by BP.
BP conducts regular maintenance works at its platforms every year.
The ACG offshore fields are the largest in the Azerbaijan sector of the Caspian basin. Its reserves are estimated at 7 billion barrels. In 2017 BP and SOCAR extended the production-sharing agreement for ACG until 2050. Following the extension, the ACG's $6-billion development project – Azeri Central East (ACE) was sanctioned in April 2019 and is currently at the executive stage with the first oil expected in 2023.
Other participants of the ACG project are Azerbaijan's state oil company SOCAR, Hungary's MOL, U.S. ExxonMobil, Norway's Equinor and Japan's Inpex.
Oil from the ACG is shipped via the Baku-Tbilisi-Ceyhan pipeline through Georgia and Turkey, Azerbaijan's main oil export route.
BP said that earlier this month that oil output at the ACG declined to 484,000 bpd in the first quarter of 2021 from 524,000 bpd a year earlier.
BP said that in the first quarter, the ACG completed three oil producer and two injector wells.
The consortium spent more than $142 million in operating expenditure and more than $463 million in capital expenditure on the ACG activities in the first three months of 2021.