BP plans to expand natural gas production on Shah Deniz field in Azerbaijan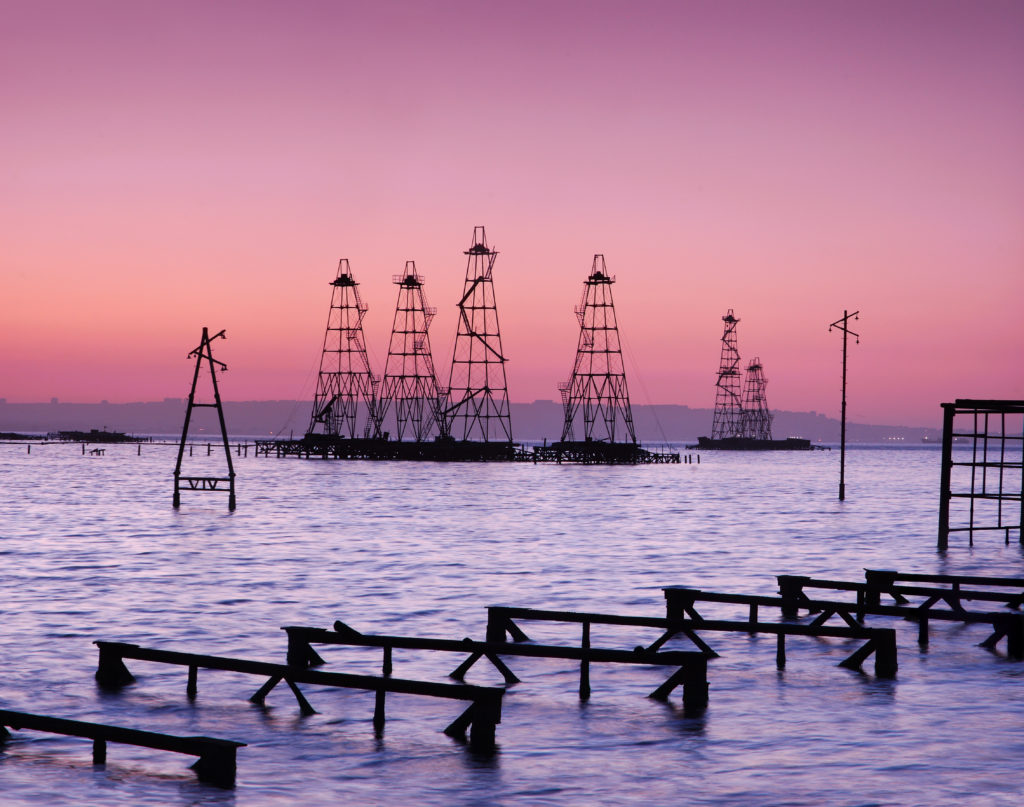 Offshore oil/gas platform in Azerbaijan (Global Look Press)
BAKU
British oil major BP plans to expand gas production in the southeastern part of the Shah Deniz field in Azerbaijan in May-June 2021 as part of the field's second stage development, BP said.
The BP-led consortium, which develops the Shah Deniz project, has been pumping gas from the giant offshore field's first phase since 2006, delivering more than 10 billion cubic metres (bcm) a year of gas to Azerbaijan, Georgia and Turkey.
The second phase started its output in 2018, adding 16 bcm of gas production capacity at its peak to bring total capacity to 26 bcm.
BP said natural gas production at the major Shah Deniz gas field was 5.1 billion standard cubic metres (bcm) in the first quarter, up from 4.7 bcm in the same period last year. Condensate output was around 1 million tonnes, almost the same as the year ago.
The consortium plans to start gas production from the deep-water southeastern flank of the field at a depth of 540 metres after a number of important operations have been completed in the first quarter of this year.
BP said production was expected to begin following the completion of offshore installation and operational tests, which were currently underway on schedule, the company said in a report.
In total, 26 wells are to be drilled within Shah Deniz II. The consortium expects that wells on the western, southeastern, southwestern and northeastern flanks will be completed and phased into production by 2027.
BP said that around $688 million was spent in operating expenditure and more than $181 million in capital expenditure in January-March this year, the majority of which was associated with the Shah Deniz II project.
Azerbaijan aims to supply European gas markets with 10 bcm of gas a year, including 8 bcm to Italy and a combined 2 bcm to Greece and Bulgaria.
Azerbaijan started commercial natural gas supplies to Europe from the second stage of the Shah Deniz project via its $40-billion Southern Gas Corridor in December 2020, when the corridor's last part, the Trans Adriatic Pipeline (TAP), was launched. The project is aimed at reducing Europe's dependence on natural gas supplies from Russia, which currently controls 34 percent of the continent's gas market.