BP to Help Azerbaijan Decarbonize in Push for Green Energy Projects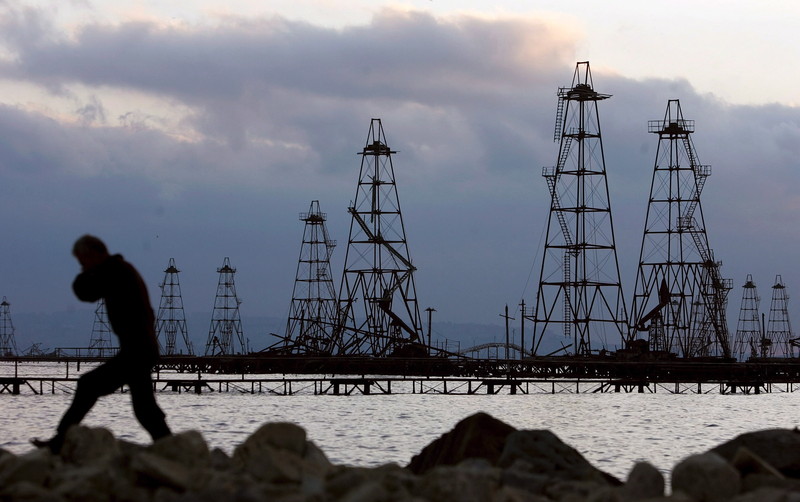 EPA/SERGEI ILNITSKY
Azerbaijan's Energy Ministry and British oil giant BP Plc signed an agreement to work together to help decarbonize the country's energy and identify future renewable energy projects.
The Feb. 22 agreement reflects Azerbaijan's push to start diversifying its carbon-energy reliant economy as well as BP's "net announcement in 2020 of its "net zero" ambition to reduce oil and gas production by 40 percent by 2030.
"The development of the renewable energy sector in the country, especially the creation of green energy zones, is strongly supported," Energy Minister Parviz Shahbazov said in a statement. "Foreign and local investors are invited to the process of providing Azerbaijan with long-term, sustainable, affordable and environmentally friendly energy sources."
Azerbaijan's president Ilham Aliyev has said the country aims to reduce greenhouse gas emissions by 35 percent by 2030, as well as increase the share of the country's green energy production and consumption. Aliyev met with the UK Minister for European Neighbourhood and the Americas  Wendy Morton – in early February, emphasizing British companies would be welcome in reconstruction projects. Companies like BP have long been some of the most active in Azerbaijan.
BP will help the government set out a plan for the decarbonization of selected regions and cities in Azerbaijan, according to thr agreement.
Aliyev also declared that the formerly occupied territories would be rebuilt along totally "green" energy principles, using solar, wind and hydro power, and not reliant on carbon energy sources.