Can Russia withstand sanctions? Moscow likely to pay a heavy price for Ukraine invasion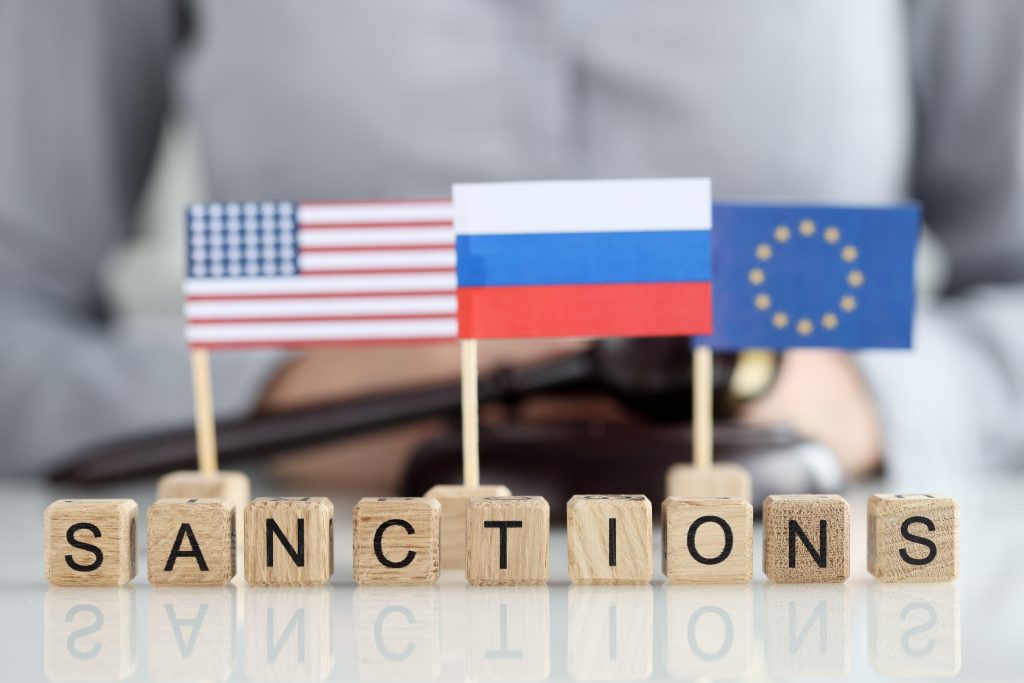 Alamy
The West has opted for all-out financial warfare as an asymmetric response to Russia's invasion of Ukraine.
"The alternative", said U.S. President Joe Biden, "would be nuclear war".
Since Kremlin leader Vladimir Putin launched a full-scale military operation into the neighbouring country nearly two weeks ago, the international community has been coordinating sanctions designed to inflict maximum pain on the Russian economy.
The punitive measures are wide-ranging: they will target Russia's officials, businessmen, as well as the country's banking, technology and key industrial sectors. Among the toughest measures is the exclusion of several Russian banks from the SWIFT payment system, which means they won't be any longer able to transact internationally.
"It will stop them from operating worldwide and effectively block Russian exports and imports", said Ursula von der Leyen. President of the EU Commission.
The EU, Britain and the United States also announced sanctions on Russia's Central Bank, restricting its ability to use its reserves. The U.S. Minister of Finance defined the measures as "unprecedented".
"We will hold Russia to account and collectively ensure that this war is a strategic failure for Putin," the EU leaders said in their joint statement.
And in its latest measure, the Biden administration banned oil and gas imports from Russia.
"That means Russian oil will no longer be acceptable in U.S. ports and the American people will deal another powerful blow to Putin's war machine," Biden said.  Oil prices immediately jumped a little more than 5 percent on the news. Britain said it would phase out Russian oil imports by the end of the year.
The short-term effects of sanctions are already visible: the rouble tanked to historic lows, and Russia's Central Bank doubled its interest rate from 9.5 percent to 20 percent in order to stabilise the currency.
Better prepared than in 2014
Most analysts agree that Russia is much better prepared to face sanctions than it was in 2014, when it annexed Crimea. The country has a relatively low public debt and the fourth largest foreign currency and gold reserves after China, Japan and Switzerland.
Also, Russia is very much economically integrated with the West, especially when it comes to energy – 40 percent of the EU's natural gas consumption comes from Russia. That makes it much more complicated to isolate than other "pariah" states such as Iran or North Korea.
For now, sanctions have spared the country's energy sector, which is likely to buoy the economy for a while, especially considering high oil and gas prices.
Most analysts agree, however, that these new sanctions will still have an unprecedented impact on Russia's economy.
The depreciation of the rouble and increasingly expensive import goods will cause inflation to skyrocket in the next few months.
"An optimistic scenario would be 10-15 percent but a more realistic one would be 20-25 percent," said Marcel Salikhov, President of the Institute of Energy and Finance think tank.
Russia's largest state-affiliated banks and companies will not be able to access to Western capital markets. Those include Russia's largest lenders Sberbank and VTB but also VEB and Promsvyazbank, seen as key sources of funding for Russia's military industry.
That will "limit Russia's ability to finance defence contracts and raise new funds to finance its campaign against Ukraine," said the U.S. Ministry of Finance.
The sanctions will prevent banks under sanctions from conducting transactions in euros, dollar, pound and yen.
Russian reliance on Western technology
While most sanctions will take time to produce effects, restrictions on imports will be tangible even in the short-term: Russia heavily relies on Western technology for maintaining its fleet, space programme, military and oil refinery complex.
"These sanctions will aggravate Russia's technological backlog," points out Sergei Suverov, investment strategist at Aricapital.
According to Mikhail Krutikhin, partner at independent RusEnergy consulting agency, technology sanctions will also impact Russia's gas production.
"Our liquefied gas technologies, for example, LNG, or gas processing plants, are based on Linda technologies. This is an international company mainly German. If suddenly it stops operating in Russia, it will be a huge blow.", he told the Tribune.
In the long run, sanctions will significantly weaken Russia's economic growth.
"Russia will be forced to spend the accumulated reserves to support the rouble and banks. That will reduce potential investments", said Suverov.
Most analysts agree the hardest hitting sanctions are those targeting Russia's Central Bank which came as unexpected for the Kremlin. It is the first time an economy the size of Russia is hit by such sanctions.
Now the Kremlin won't be able to access a significant portion of its national reserves located abroad. The reserves, estimated at $630 billion, was seen as Russia's "insurance policy" against western sanctions.
The Russian government has far less room for manoeuvre in managing the upcoming crisis. "This cash pile was the reason the Kremlin – and some western analysts – were confident Russia could survive sanctions on its banks, exports or big businesses, and weather the economic pain of the invasion of Ukraine," Financial Times correspondent Henry Foy said on Twitter.
"This changes that calculation, significantly."