Commercial banks in Georgia report rise in net profit in January-March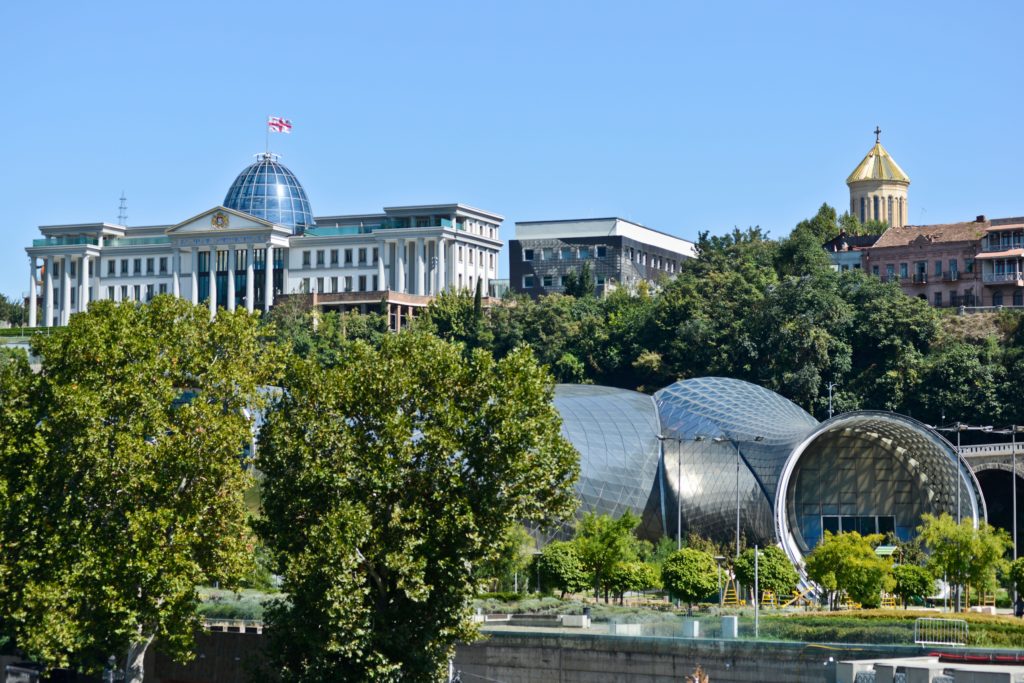 Tbilisi, capital of Georgia (Alamy)
TBILISI
Georgia's commercial banking sector reported a rise in net profit in amount of 413,486 million lari ($137.4 million) in the first quarter of this year compared with 411,807 million lari in the same period of 2021.
In March alone, net profit rose to 110,181 million lari from 90.610 million lari in February this year and declined from 166,324 million lari in March last year.
The country's central bank said that total income was 1.659 billion lari in January-March this year, up from 878,461 million lari a year earlier. Banks increased their expenses to 1.168 billion lari, up from 906,405 million lari.
Total assets of commercial banks rose to 61,688 billion lari as of April 1 from 58,154 billion lari a year ago, while total liabilities rose to 53,686 billion lari from 51,896 billion lari. Total capital rose to 8,002 billion lari from 6,258 billion lari.
Last year, Georgian banks pursued recovery as lenders reported profits that offset the losses incurred a year earlier, when restrictions to stop the spread of the COVID-19 were first put into place, crippling the country's tourist-reliant economy. Commercial banks reported a total net profit of 2.081 billion lari in 2021 compared to a profit of 99.3 million lari in 2020. The banking sector returned to profit only in November 2020.
Georgia's banking sector, which includes 14 commercial banks, of which 13 have foreign capital, started to show its first signs of recovery at the beginning of the last year when some of the restrictions imposed by the pandemic were first eased.
Georgia's economy expanded by 16.3 percent year-on-year in January-February this year supported by growth in almost all sectors and compared to 8.3 percent contraction in the first two months of 2021.
In February alone, the growth was 14.6 percent, down from 18 percent in January this year and up from a 5.1 percent contraction in February last year. Growth was recorded in all sectors of the economy except for construction and communications,
The country demonstrated economic growth last year as the country eased the majority of the restrictions it had imposed to curb the coronavirus pandemic, businesses reopened and tourists tentatively started to return. Gross domestic product (GDP) grew by 10.6 percent year-on-year in 2021 after contracting by 6.1 percent a year earlier.
For this year, Georgia projects 6 percent economic growth.
In February, Fitch Ratings affirmed the outlook on Georgia's long-term foreign-currency Issuer Default Rating (IDR) at 'BB' with a Stable outlook.
For 2022 and 2023, Fitch forecast Georgia's economy to expand by 5.5 percent and 5.3 percent, respectively, above the potential of 4.0-4.5 percent. Increased financial inflows will support private consumption and investment. Recovery in the tourism sector is also projected to pick up, with Fitch forecasting tourism receipts towards 80 percent of 2019 levels in 2022, after reaching 38.1 percent of 2019 levels in 2021.
According to the World Bank's updated forecast, Georgia's economy is expected to expand by 5,5 percent in 2022 as the "economy is projected to ease toward its potential growth rate in 2022 and 2023 amid tighter fiscal policy." IMF projects Georgia's economic growth at 3.2 percent this year and 5.8 percent in 2023.