Company created to build airport in area recaptured from Armenian forces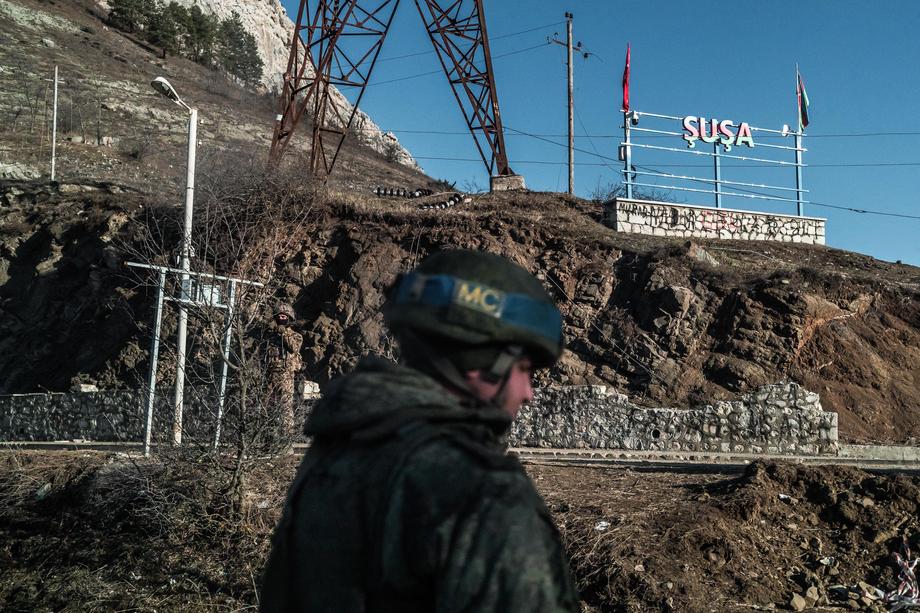 EPA-EFE/CHRISTOPHE PETIT TESSON
A company has been registered in Azerbaijan for construction of an airport on territory in Nagorno-Karabkah recaptured from Armenian forces.
The private limited company, known as "Fuzuli Airport", has a registered capital of 35.35 million manats (more than $20 million) and intends to build an airport in the town of Fuzuli, near Shush, with plans to complete construction some time this year.
"The airport is to be brought into service under an accelerated schedule with a landing strip of 2,800 metres and navigation systems required to make it a functional airport," Azeri President Ilham Aliyev said. "This will be an international airport with a strip able to handle all types of aircraft, including the heaviest types and cargo planes."
Aliyev said construction was hindered by demining operations in the area, but plans still called for the facility to be in operation later this year.
"We want this to take p lace in early autumn of 2021. This will allows us to use it to restore the territory with the use of cargoes to be received from abroad. And we want to have allow easy access to travellers from other countries next to Shusha.
Plans call for three airports to be built in recaptured areas.
Azeri forces took back large swathes of territory in Nagorno-Karabakh in a resumption of the conflict last autumn – including the major city of Shusha. The conflict over the territory, populated mainly by ethic Armenians but formally a part of Azerbaijan since Soviet times, first broke out at the end of Soviet rule.