Cotton Campaign ends Uzbekistan's boycott describing it as a historic achievement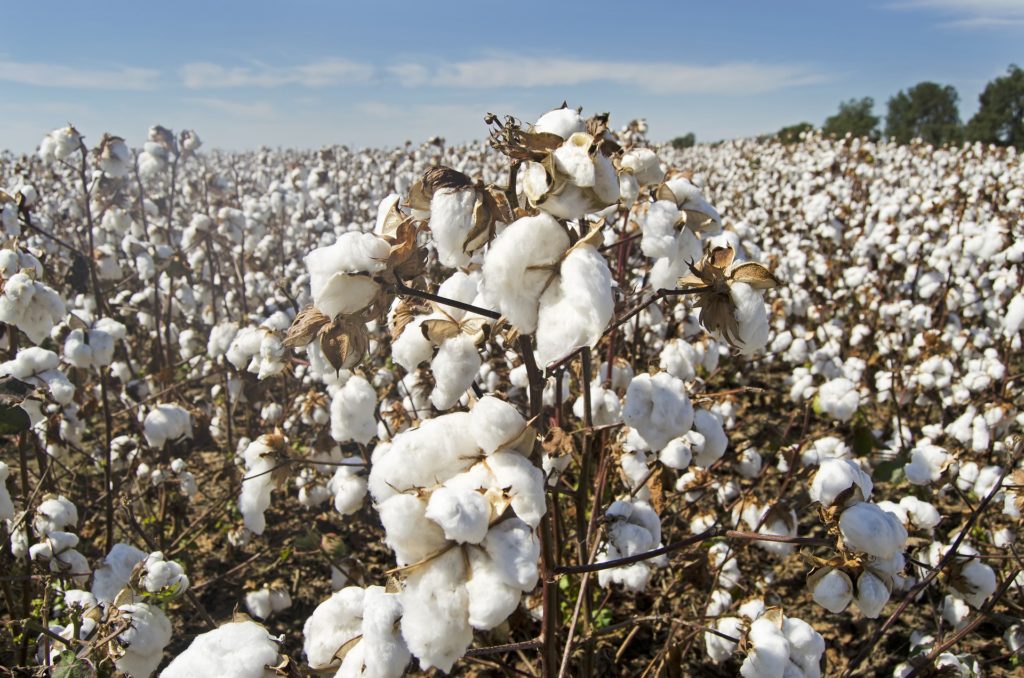 Cotton field (Pixabay)
TASHKENT
A coalition of human rights groups, the Cotton Campaign, announced that it had ended its call for a global boycott of cotton from Uzbekistan after the government eradicated long-practised forced labour at cotton plantations in the Central Asian country.
The decision came after Uzbek Forum for Human Rights, a frontline partner of the Cotton Campaign, released its report finding no central government-imposed forced labour in the 2021 harvest.
This historic achievement comes after years of persistent engagement by Uzbek activists, international advocates, and multinational brands, together with a commitment by Uzbekistan's government to end the use of forced labour, the Cotton Campaign said in a statement.
Responding to a petition by Uzbek civil society activists calling for a boycott of Uzbek cotton in 2009, companies began making individual commitments and the Cotton Campaign launched Uzbek Cotton Pledge Against Forced Labour. Since then, 331 brands and retailers signed the Uzbek Cotton Pledge, including many of the world's largest brands including C&A, Gap Inc., and Tesco, according to campaigners.
"After encouraging hundreds of companies to avoid Uzbek cotton over the past 12 years, we're happy to announce the time has come to lift the Uzbek Cotton Pledge," Patricia Jurewicz, CEO of Responsible Sourcing Network and Cotton Campaign co-founder, said. "Companies now need to conduct due diligence and make their own policy decisions regarding sourcing in Uzbekistan."
Experts say that a combination of government-led reform, international pressure, higher wages, and the return of migrant workers from abroad amid the COVID-19 pandemic have all but eradicated the use of child and forced labour in Uzbekistan's cotton harvest.
Earlier his month, International Labour Organisation (ILO) has also announced that Uzbek cotton is now free from systematic child and forced adult labour.
"An estimated two million children have been taken out of child labour and half a million adults out of forced labour since the reform process of Uzbekistan's cotton sector began seven years ago," ILO said in a statement.
According to the forthcoming 2021 ILO Third-Party Monitoring Report of the Cotton Harvest in Uzbekistan based on 11,000 interviews with cotton pickers, 99 percent of those involved in the 2021 cotton harvest worked voluntarily. All provinces and districts had very few or no forced labour cases, it said.
About one percent were subject to direct or perceived forms of coercion. The data shows that 0.47 percent of respondents reported direct or perceived threats by Mahalla representatives (local officials at the community level) related to social benefits, and 0.12 percent of respondents reported direct or perceived threats by employers related to loss of employment or wages.
The findings are the latest from the ILO Third-Party Monitoring project, which has been monitoring the cotton harvest in Uzbekistan since 2015 under an agreement with the World Bank.
Uzbekistan, the sixth-largest cotton producer in the world, has embarked on reforms that include the modernisation of the country's former agricultural economic model and the eradication of child labour and forced labour in the annual cotton harvest that was previously prevalent since President Shavkat Mirziyoyev came to power in 2016.