EBRD lends $50 million to Air Astana to improve flight safety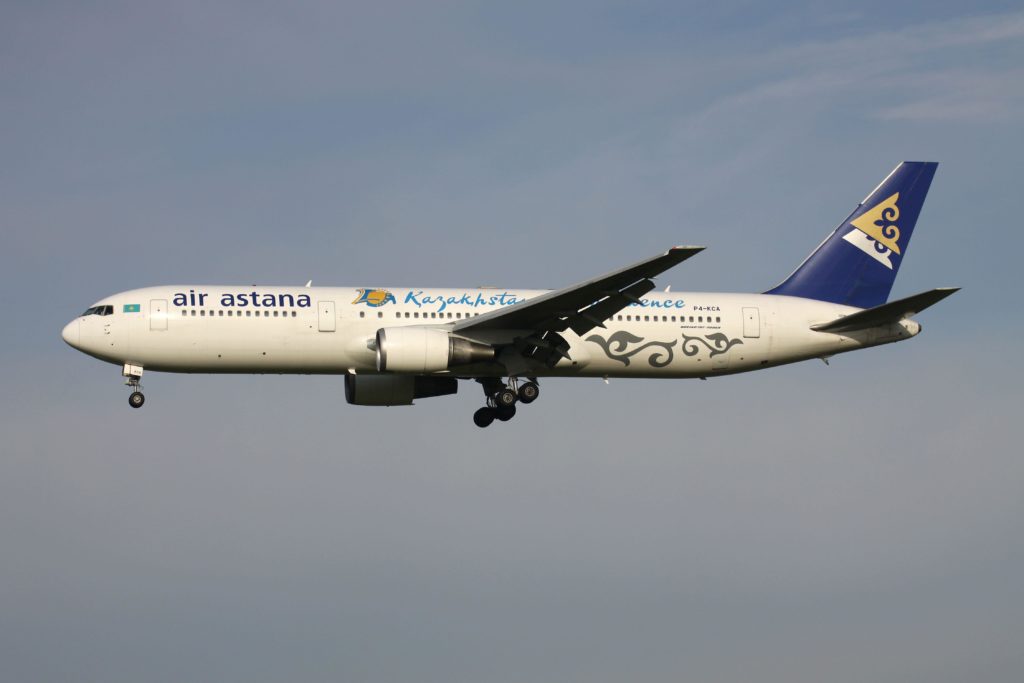 Alamy
NUR-SULTAN
The European Bank for Reconstruction and Development (EBRD) has allocated a $50 million loan to Kazakhstan's flagship carrier Air Astana for its investment and working capital needs.
Funds are aimed at facilitating better connectivity in the Central Asia region and beyond as well as promoting international flight safety standards, the EBRD said.
The bank's multicurrency loan will help Air Astana develop its infrastructure and operations of its maintenance and training centre in the capital Nur-Sultan with a full flight simulator for pilots.
"Air Astana will make its maintenance and pilot training facilities available to other regional airlines and provide training programmes to external parties, focusing on greater involvement of female specialists," the EBRD said in a statement.
Air Astana, jointly owned by the national welfare fund Samruk-Kazyna and British aerospace, defence and security company BAE Systems, has been the EBRD's client since 2015.
In 2015, the EBRD financed the construction of the first aircraft maintenance facility in the country, and in the entire Central Asian region, capable of serving large aircraft. The Bank disbursed a $14 million loan to Air Astana. The technical maintenance centre is located in the Astana International Airport, which serves the country's fast-growing capital.
International airlines, including Air Astana, previouusly had to go abroad for maintenance of large aircraft, mainly in the UK and China.
An aircraft hangar, including a storage area and administration offices, and a garage for specialised vehicles were built with EBRD financing.
To date, the EBRD has invested more than $8.4 billion in the economy of Kazakhstan through 288 projects.
In 2020, Kazakhstan shelved plans to list its flagship carrier Air Astana after the whole sector was hit by the novel coronavirus pandemic.
The Central Asian nation had planned to list the airline last year on its Astana bourse and a large international market such as the London Stock Exchange under a privatisation campaign aiming to sell stakes in dozens of large companies.