EU Appoints Personal Envoy to mediate Georgia political crisis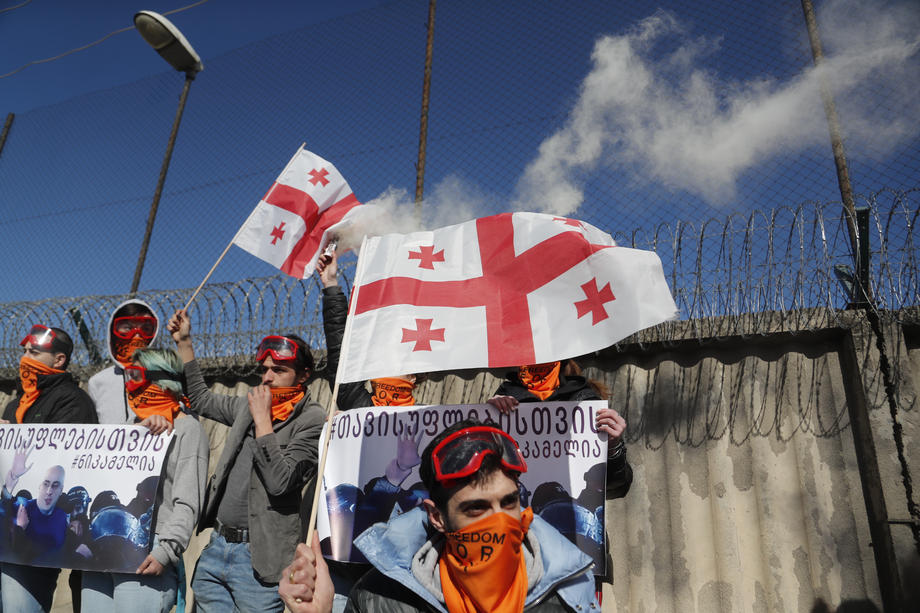 EPA
The European Union has appointed a special envoy to directly mediate in Georgia's increasingly deep political crisis, the bloc said in an announcement on Tuesday.
EU President Charles Michel appointed veteran Swedish and EU Diplomat Christian Danielsson, 64, to engage as his personal envoy. Danielsson has held high level EU posts such as Deputy Secretary-General of the EU, Director-General for Enlargement, and Director-General for Neighbourhood and Enlargement Negotiations. He is currently the Head of the European Commission's Representation in Sweden.
The move to nominate such a high-level figure signals growing unease in Brussels about the volatile situation in Georgia. EU President Michel made a rare visit to the country on March 1, following the arrest of the leader of the country's nominal opposition leader, Nika Melia on charges he orchestrated violent demonstrations in 2019.
Opposition MPs called parliamentary elections in autumn 2020 a sham and have refused to take up their mandates. Prime Minister Giorgi Gakharia quit in February, citing a court order for the arrest of Melia which he indicated was dubious, and the possibility of disorder in the country.
The ruling Georgia Dream (GD) bloc has also been hit with other high-level defections, and billionaire Bidzina Ivanishvili, seen as the sole glue and financier of the party, unexpectedly announced recently he was quitting politics "for good", bringing into question the GD's cohesion and very existence.
Georgia's highly tourism-reliant economy has been hit especially hard by the COVID crisis, and lacks the resource-extraction or manufacturing base that has helped cushion the blow in some other ex-Soviet countries. The EU and its member states have lavished the country with aid to help ease the crisis, but the political instability has left some EU officials questioning whether more direct aid is immediately advisable.