Fitch affirms Georgia at 'BB', outlook Stable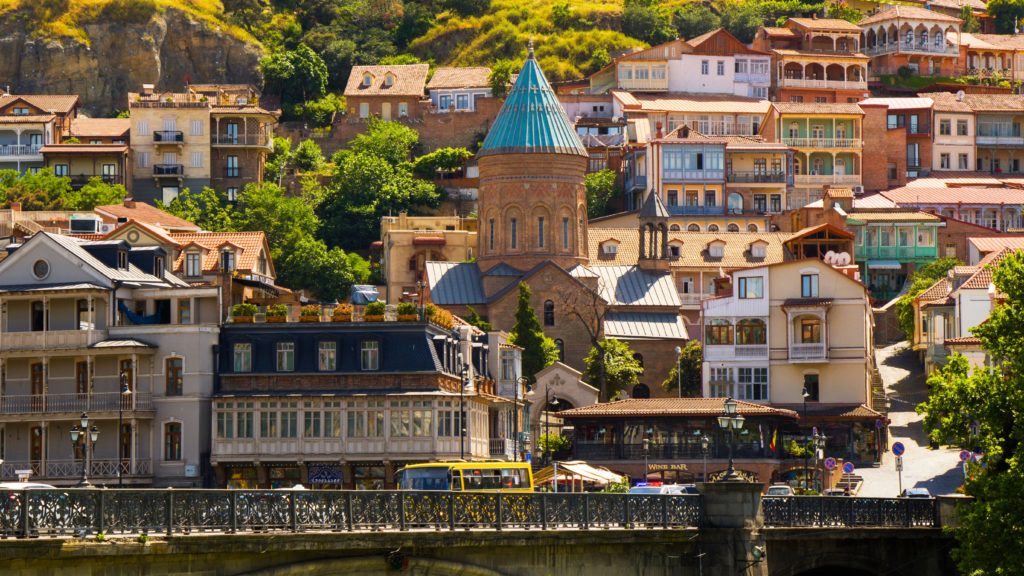 Tbilisi, capital of Georgia (Alamy)
TBILISI
Fitch Ratings has affirmed the outlook on Georgia's long-term foreign-currency Issuer Default Rating (IDR) at 'BB' with a Stable outlook.
Georgia's economy expanded robustly in 2021. Real gross domestic product (GDP) growth is estimated to have reached 10.6 percent in 2021, following a contraction of 6.8 percent in 2020. Economic recovery has been driven by domestic demand, strong inflows of net remittances, a partial tourism recovery, and fiscal stimulus (e.g. subsidies and social benefits). Growth in exports of goods also performed strongly due to the recovery of key trading partners and higher commodity prices.
For 2022 and 2023, Fitch forecast Georgia's economy to expand by 5.5 percent and 5.3 percent, respectively, above the potential of 4.0-4.5 percent. Increased financial inflows will support private consumption and investment. Recovery in the tourism sector is also projected to pick up, with Fitch forecasting tourism receipts towards 80 percent of 2019 levels in 2022, after reaching 38.1 percent of 2019 levels in 2021.
"Risks to our GDP outlook remain on the downside. Uncertainty surrounding the pandemic remains. Georgia is currently experiencing a significant fourth wave of COVID-19 cases, while its vaccination rate remains low," Fitch said in a report.
As of 31 January, 32.8 percent of Georgia's population were fully vaccinated. The majority of domestic COVID-19 restrictions lifted in late 2021.
Fitch said that the potential re-tightening of restrictions could impact its forecasts. Meanwhile, developments in Turkey and Russia, both key trading partners, also present downside risks.
Annual inflation accelerated to 13.9 percent in December, reflecting higher global commodity prices, lari depreciation and a spike in utility prices. With inflation significantly above the target of 3.0 percent and increased short-term price expectations, the National Bank of Georgia (NBG) tightened monetary policy, increasing the policy rate from 8.00 percent to 10.50 percent.
"We expect the NBG to maintain a tight policy stance for 2022. Fading out of high base effects should start to bring down inflation from the second quarter of 2022," the agency said "However, the risk of high inflation expectations becoming entrenched is a vulnerability. We forecast average inflation of 7.0 percent in 2022, after 9.6 percent in 2021."
According to Fitch, financial developments have been broadly stable. Despite the pandemic shock, Georgian banks managed to increase their regulatory capital buffers. Non-performing loans have declined to 5.2 percent in the fourth quarter of 2021 after peaking at 8.3 percent in the first quarter. Credit growth is also robust and consistent with the acceleration in GDP.