Fitch Keeps Georgia Debt Rating at BB with Negative Outlook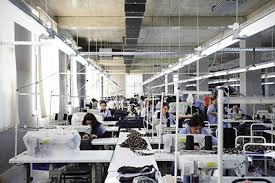 Fitch kept Georgia's sovereign debt rating unchanged at BB, one step below investment grade, with a negative outlook, as it forecast the country's recovery will be constrained by the effect of the coronavirus pandemic on tourism.
"The pandemic is causing a sharp contraction of Georgia's small open economy with a large tourism sector, a marked deterioration in fiscal accounts, including higher government debt, and increased vulnerabilities stemming from Georgia's higher external debt and wider structural current account deficit,"  Fitch said. Still, the country's strong governance and business environment and credible policy framework should lead it to recover faster that the median of BB-rated countries.
Georgia's economy is forecast to grow 4.3% in 2021 and 5.8% in 2022, after contracting an estimated 6.1% in 2020 due to the pandemic, the ratings agency said. Growth will be driven by domestic demand and public sector investment as coronavirus restrictions ease, Fitch said.
Georgia's reliance on tourism will continue to constrain growth, with Fitch predicting revenues at 30% of 2019 levels in 2021, increasing to 80% in 2022.