Fitch Revises Georgian bank Basisbank's Outlook to Stable; Affirms at 'B+'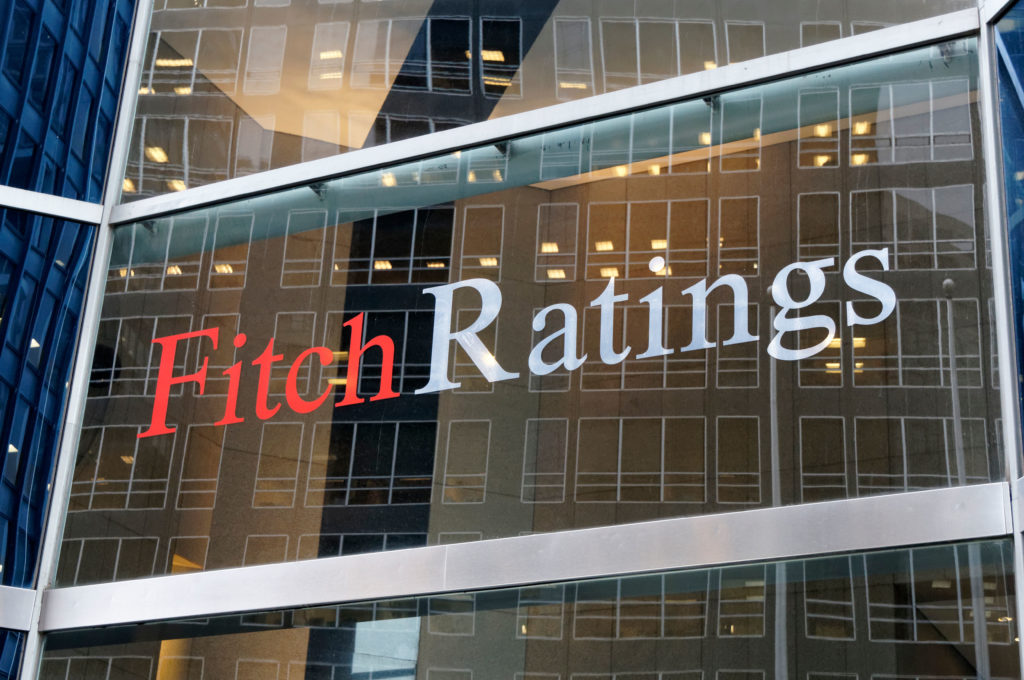 Alamy
TBILISI
(Read the full report on fitchratings.com)
Fitch Ratings has revised Georgian Basisbank's Outlook to Stable from Negative, while affirming the bank's Long-Term Issuer Default Rating (IDR) at 'B+', as pressures from the COVID-19 pandemic eased.
Last April Fitch revised Basisbank's Outlook to Negative amid limited franchise and heightened risk appetite as reflected in significant lending dollarisation at 56 percent.
Basisbank is ranked fourth by total assets among 15 Georgian banks, reporting 2.007 billion lari ($627 million) in assets and 5.972 million lari net profit in 2020.
"The revision of the Outlook to Stable reflects reduced pressures on Basisbank's credit profile both from
the pandemic and contraction of the Georgian economy in 2020 by 6.2 percent," Fitch said in a statement.
"We believe economic recovery at 4.3 percent should support bank's revenue in 2021, while pre-impairment profits will be sufficient to absorb additional pandemic-driven credit losses."
The agency said the IDR of Basisbank was driven by its standalone profile, as captured by its Viability Rating (VR) of 'b+'.
The bank's VR reflects only a modest impact of the pandemic on its asset quality and performance to date and its healthy capitalisation metrics. It also captures high foreign-currency lending at 56 percent of gross loans at the end of the first quarter of 2021 and a small franchise in the concentrated Georgian banking sector, Fitch said.
As a result of the pandemic, Basisbank's impaired loans ratio increased to 7.5 percent at the end of 2020 from 5.3 percent a year earlier. Impaired loans were only moderately covered by total loan loss allowances (LLAs) at 31 percent, reflecting the bank's reliance on collateral.
Fitch said that weaker earnings, coupled with higher provisioning resulted in a decline of operating profits to risk-weighted assets to 1.7 percent in 2020 from 2.9 percent in 2019.
"The pre-impairment profit of the bank was 3.3 percent of average loans in 2020, but we expect it to improve on credit growth and economic recovery," Fitch said.
It assessed the bank's capitalisation and liquidity position as healthy, supported by internal capital generation and only moderate growth in recent years and highly liquid assets.
Basisbank's regulatory common equity Tier 1 and total capital adequacy ratios amounted to 15.5 percent and 17.8 percent, respectively, at the end of the first quarter of 2021 above the current minimums of 7.9 percent and 12.2 percent.
"Basisbank has already rebuilt its capital buffers to levels that are compliant with pre-pandemic prudential requirements, which were relaxed by the National Bank of Georgia," the agency said.
The bank is primarily funded by customer accounts at 53 percent of its total liabilities at the end of 2020, which were stable in 2020. It has also retained strong access to funding from international financial institutions, which made up a further 27 percent of liabilities in 2020.
Commercial banks in Georgia reported a total net profit of 584 million lari in January-April compared to a loss of 667 million lari in the same period last year when the banking sector was first hit by strict restrictions imposed to stop a spread of the COVID-19 pandemic.
The country's National Bank said that total income stood at 1.827 billion lari compared to 1.552 billion lari in January-April last year. Expenses amounted to 1.186 billion lari compared to 2.331 billion lari.
The banks' total assets rose to 58.668 million lari by May 1 from 49.118 million lari a year ago.