Fitch revises Georgia's TBC Leasing's outlook to "stable"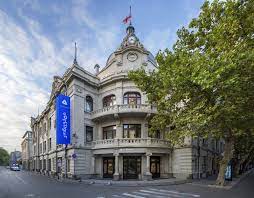 TBC Bank
TBILISI
Fitch Ratings has revised JSC TBC Leasing's (TBCL) outlook to "stable" from "negative", while affirming the company's Long-Term Issuer Default Rating (IDR) at 'BB-' and Support Rating (SR) at '3'.
The rating action followed the recent revision of the outlook on TBCL's parent, TBC Bank, to "stable" from "negative" that reflected "lower pressure from the pandemic and also the stabilisation of the Georgian economy, which benefits the bank's credit profile and its ability to support TBCL."
TBC Bank is one of the two biggest commercial banks in Georgia. It is listed on the London Stock Exchange.
Fitch said that TBCL's IDRs were driven by support from TBC Bank (BB-/Stable), mirroring the parent's "stable" outlook.
"Fitch's view of a high probability of support is based on high reputational implications of a
subsidiary default for TBC Bank, as this would significantly damage its reputation with its key wholesale
lenders, undermining its current strategic focus and growth potential," the agency said in a statement.
Fitch's added that its decision was also underpinned by full ownership and funding support from TBC Bank.
To support TBCL's growth TBC Bank has injected new equity on several occasions and has already approved additional available capital of 2.5 million lari ($0.74 million), to be disbursed based on TBCL's needs.
TBC Bank provides TBCL with subordinated and senior loans as well as letters of support to enable third-party borrowing. It also facilitates the company's bond placements.
TBCL operates solely in Georgia, its domestic market, and is the market leader in Georgian leasing.
The company mainly provides financial leasing to the corporate clientele of TBC Bank as well as to small and medium-size enterprises, microbusinesses and individuals.
Last month, Fitch Ratings has revised the outlooks on three major commercial banks in Georgia – TBC Bank JSC, Bank of Georgia and JSC Liberty Bank to "stable" from "negative", while affirming their long-term IDRs.